Real-time capable data paths in applications subject to wear
Focus on real time
Every factory building now contains various drive and robot systems that transfer a workpiece from one process step to another and ensure that it is precisely processed. Stable and reliable response time without high latency is essential for controlling the measurement system, sensor or grippers on the last axis, the so-called end-of-arm tools, as well as for synchronisation and communication between the robots. These days the end-of-arm tool is connected using cable-based data communication such as digital I/O, I/O link or Industrial Ethernet (PROFINET). However, a combination of wired and wireless communication can be useful under certain circumstances.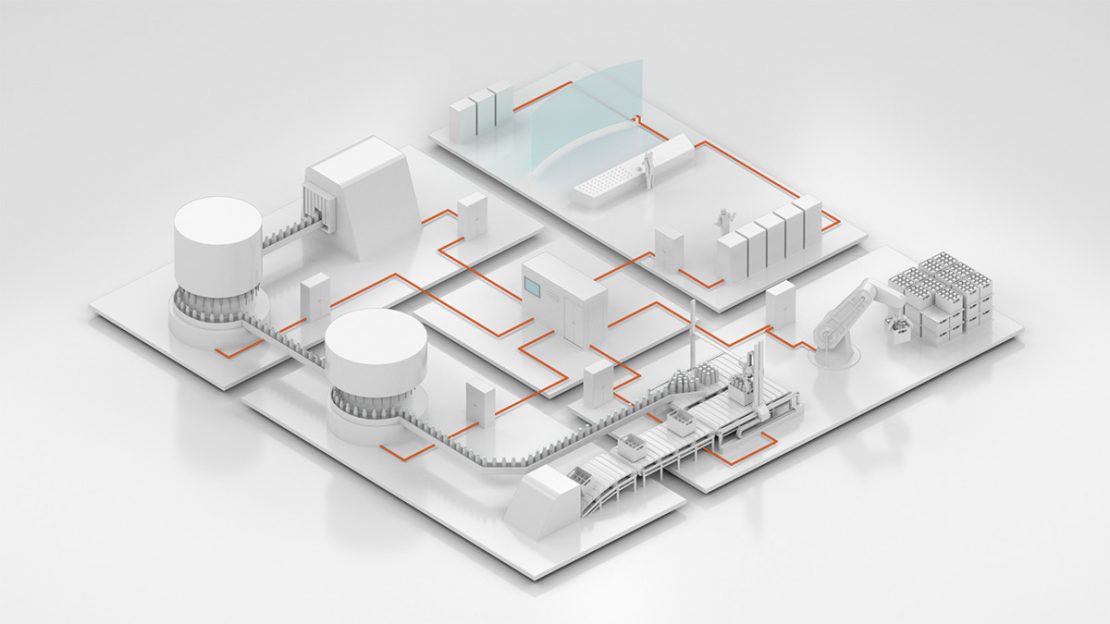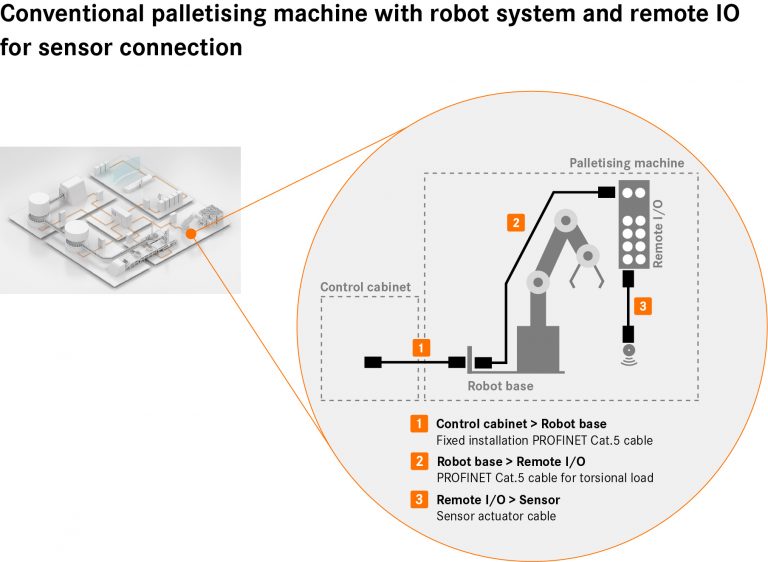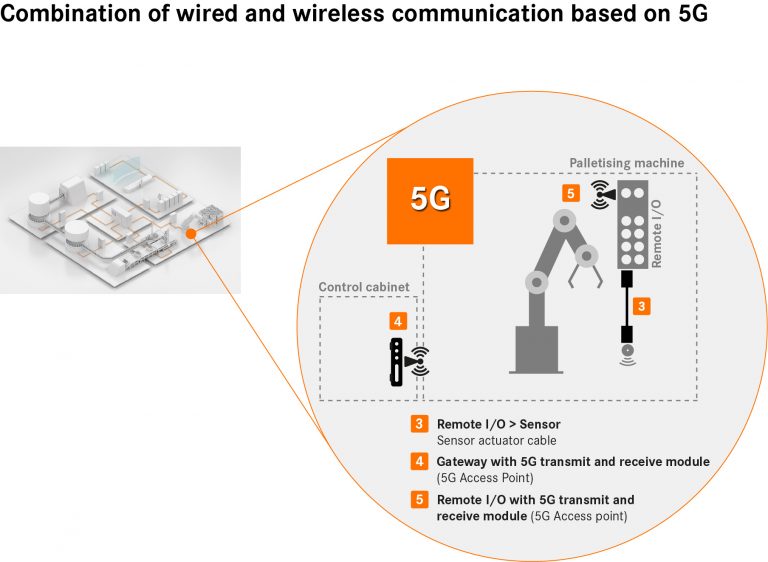 Three reasons for the use of wireless technologies
The wear on the data network cables in the dress packs is high with high dynamics and due to ever-increasing work spaces for the robots. This increases the risk of the systems failing.
Small batch sizes and frequent conversion require flexible communication concepts that enable the components to communicate with one another in almost real time.
The elimination of data cables in the dress pack reduces the weight and allows the robot to move more dynamically.
What 5G has to do to replace data cables
The control signals much reach end of arm tools such as a gripper in real time. It does not have to be at rest – Remote IO is wirelessly connected to the controller
The required latency of 4-8ms must be complied with. This will be feasible using 5G in the future. To put it in context, today's WLAN systems are limited to 10ms.
Limits of 5G
Possible localisation of the gripper to up to +/- 0.5 mm is not possible today with 5G.