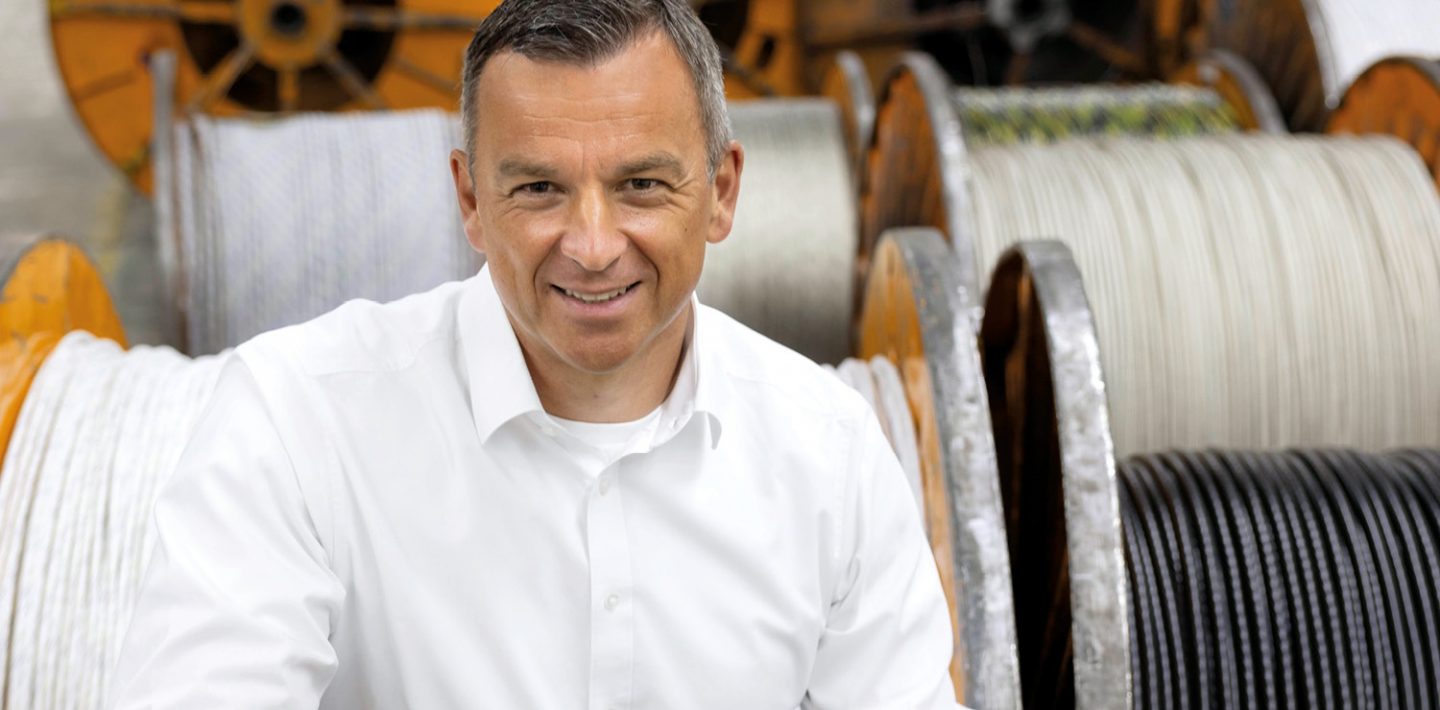 Having a strategy makes a huge difference. There's a good reason why management and top executive regularly spend a lot of time developing one – after all, it forms the basis for all operational decisions over a long-term period. Once the strategy has been developed, though, management can't sit on their laurels. After all, there's always a risk that the carefully developed approaches will fizzle out in the departments, for various reasons:
The strategy doesn't reach the managers or they don't understand it.
Managers reject the strategy because they have the impression that it goes against their interests or those of their specialist department.
There's uncertainty about how the strategy will be implemented in detail.
LAPP, one of the world's leading providers of intelligent connection solutions, shows that things can be different. When Chief Operating Officer LA EMEA Boris Katic took over the logistics department, he introduced shop floor management based on the Hoshin Kanri method at the end of 2019, with the logistics centre in Ludwigsburg piloting the approach. The system comprises a structured planning and control process for achieving targets with clearly defined key figures. Equally important is the involvement of all stakeholders beyond existing silo boundaries with regular feedback. The procedure is impressive and has improved central internal key figures, which is why it has been introduced in all logistics centres and is to be gradually extended to other areas of the company. The result to date: Together with Purchasing, Production and Logistics, inventories were reduced by 20 percent in 2020 with the same availability; the throughput time in Forbach and Logistics in Hanover dropped by over 20 percent, leading to a significant improvement in the time-to-market.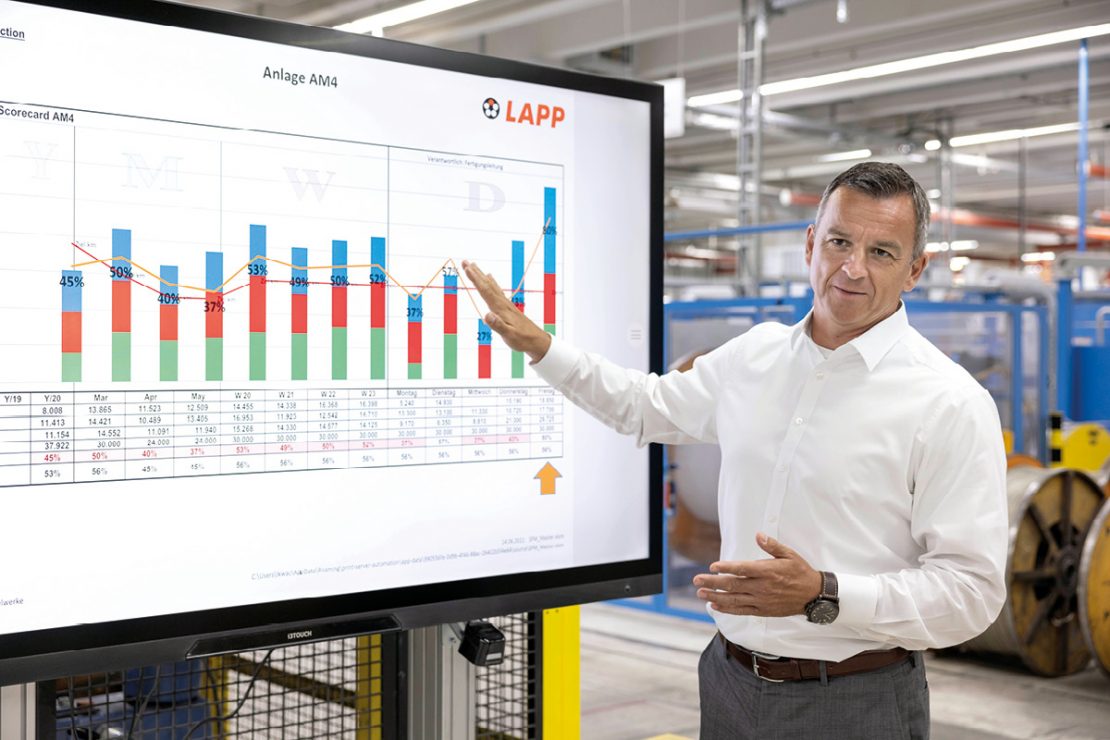 Kaizen – becoming ever better together
"Once a week, the management team from the COO department stands together in front of our Hoshin Kanri shop floor board and talks about the situation," explains Boris Katic. "Yes, that takes time, but it's worth it. Everyone involved always knows where they and the divisions are, what's going well and what still needs to be done." The COO of LAPP LA EMEA has long been a fan of Japanese work philosophies. Kaizen – the striving for continuous improvement – really impressed him. After all, improving yourself also means improving relationships with and performance for the customer. "Being able to always offer the right solution for every customer's individual needs requires us to always stay on the ball, react flexibly and quickly – and this can only be done when everyone is on board and in communication."
Hoshin Kanri fits in seamlessly with this. The strategic planning system originated in Japan in the post-war period, but thanks to its merits it quickly established itself all over the world. It requires management and top executives to define strategic objectives including key indicators for achieving them. These goals are then actively communicated by the company – every manager has their own Hoshin Kanri sheet with their personal goals, a dashboard sets the goals for the respective department, and regular dialogue ensures transparency and a common orientation.
Hoshin Kanri is a lean management method that originated in Japan. It provides for the implementation of corporate management's strategic objectives to be coordinated vertically and horizontally within the company. Specifically, this means that managers and employees from all hierarchical levels are actively involved in the process of achieving the targets. There is regular communication across departmental and hierarchical boundaries. This demonstrably increases the transparency and quality of processes, as well as the commitment of all participants.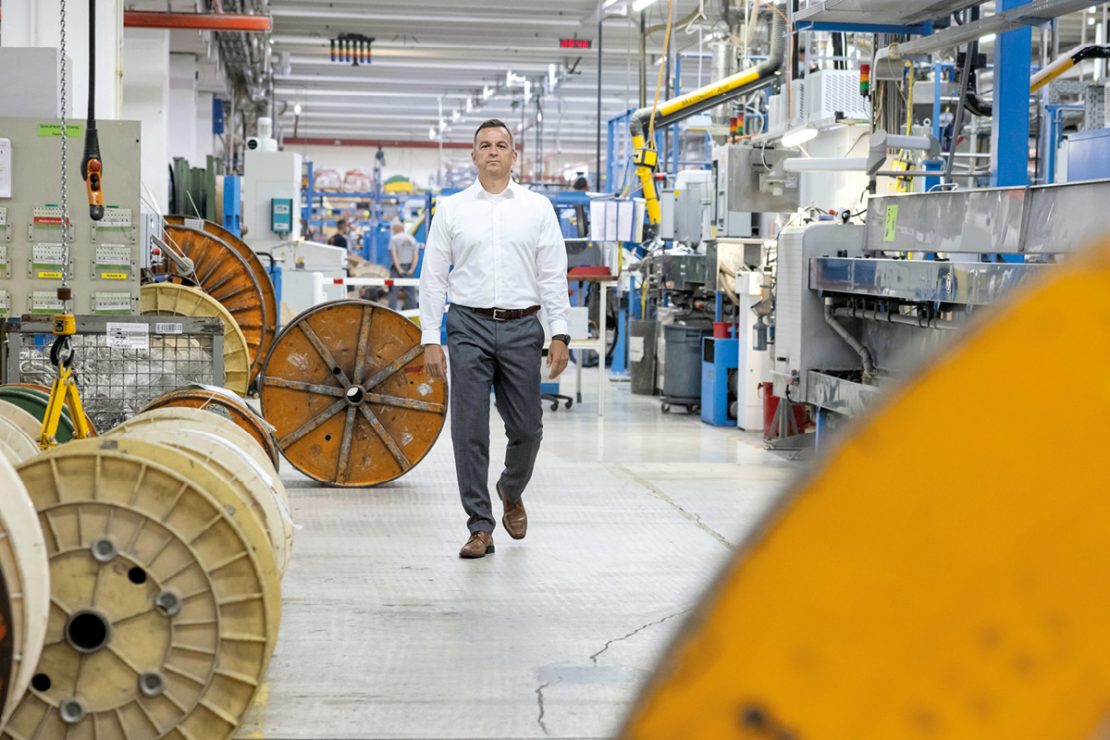 ONE LAPP as the optimal breeding ground
Hence, honest and appropriate feedback, both positive and negative, is of central importance to the functioning of Hoshin Kanri. This can be strenuous, as can the fact that the method requires a great deal of commitment from employees. "It goes without saying that 'doing better' requires 'improvers'," emphasised Katic, "no one can sit back in this kind of process. Self-initiative is needed." Hence, the same applies to the introduction of Hoshin Kanri as to its regular implementation: everyone involved must be engaged in it, trained and motivated to actively participate. LAPP gained valuable experience from the pilot project in Ludwigsburg and Hanover. At the same time, LAPP's culture also provides ideal conditions for Hoshin Kanri: "ONE LAPP means that our employees identify with the company and know that they can always be listened across all hierarchical boundaries," explains Katic. "Of course, this makes achieving joint goals easier from the start."
Alongside the expansion to other divisions of the company, a challenge for the future lies in fully digitalising shopfloor management, as some shopfloor boards are still made from classic paper. Digitalisation has already been successfully implemented in pilot plants in Stuttgart and Shanghai, enabling fast and efficient communication of the values. Transforming a traditional philosophy into the digital age is also part of the continuous improvement process. And LAPP is taking it seriously.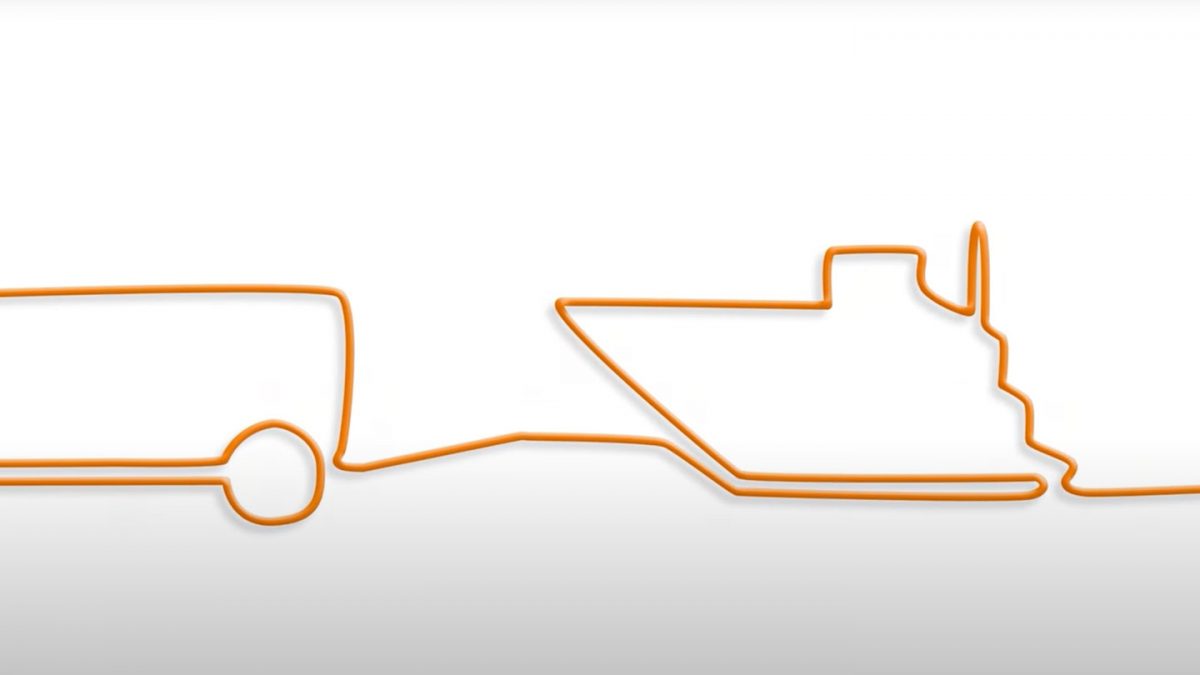 Video: © LAPP Logistics – There for you worldwide