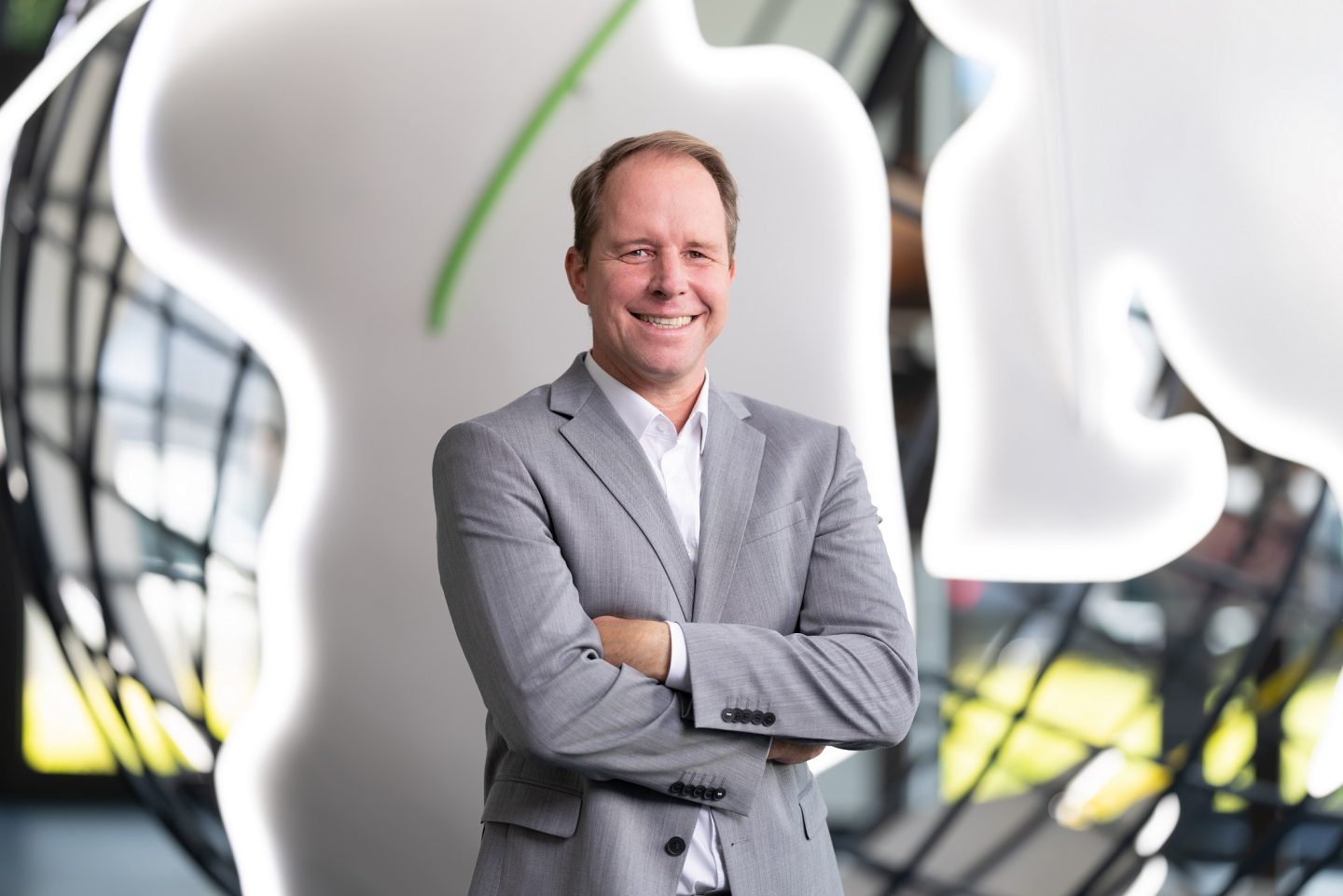 Single Pair Ethernet is currently a hot topic in the trade press. The hype is partly justified. SPE is a future-oriented technology for digitalising the production environment. It's worth taking a look back to understand this. In the past, Industrial Communication in a manufacturing environment was realised using fieldbuses like the Profibus, which transmitting just 12 megabits per second is far too slow for today's requirements. Industrial Ethernet was introduced around the turn of the millennium. Users had to go from two to four insulated wires, which doubled costs for connection and the cables became more complex and expensive as well as taking up more space. Cat.6 and Cat.7 brought gigabit data transmission into production, but also increased connection costs because a cable now consisted of four pairs or eight insulated wires.
Flat hierarchies in the manufacturing environment
Single Pair Ethernet is more than just more of the same. It was originally developed for communication in automobiles to save weight and, of course, costs, as well as to realise standardised Ethernet communication. Companies quickly recognised the potential of this exciting technology to help in the manufacturing environment. SPE offers IP-based networking across the automation pyramid to create flat hierarchies. You can address any component in this network via IP, connect with a web browser, and retrieve information or change settings.
"Single pair Ethernet won't make all other technologies obsolete", emphasises Ralf Moebus, SPE expert at LAPP, the global market leader for integrated solutions in cable and connection technology. Wherever compliance with office IT systems is required, four-pair Ethernet will continue to be used. However, according to Moebus, SPE is very interesting for the lowest field level, i.e. for sensors and actuators. Standard Ethernet is established at the top of the automation pyramid in the office and for servers, but further down in the manufacturing environment, where sensors and actuators need to communicate with one another, fieldbuses still prevail today. This has disadvantages, as seamless communication from the sensor right up to the office environment or the cloud is not possible. The heterogeneity of the technologies makes planning and installation more complex. However, SPE at field level allows communication from the bottom to the top, to the ERP systems and the office systems or into the cloud. That's the main advantage.
Range up to 1000 metres
SPE is now an international standardised technology in line with IEEE. There are three core technologies: Gigabit Ethernet according to 802.3ch is intended for use in vehicles, but it is not so interesting in the manufacturing environment, because it offers a range of just 15 metres. Here Gigabit Ethernet, 100 megabit Ethernet and 10 megabit Ethernet have more potential. The first two go up to 40 metres, while 10 megabit goes as far as 1000 metres. This is a real alternative to the fieldbus.
There are three different types of cables that differ in cross-section: AWG 26, AWG 22 and AWG 18. AWG 26 is the thinnest cable and is suitable for gigabits or for 100 megabits up to a distance of 40 metres. There are variants for fixed installation, flexible installation or cable chains and robotics. All of this is described in IEC 611563. The AWG 18 variant with a higher cross-section goes up to 1000 metres for flexible or fixed installation.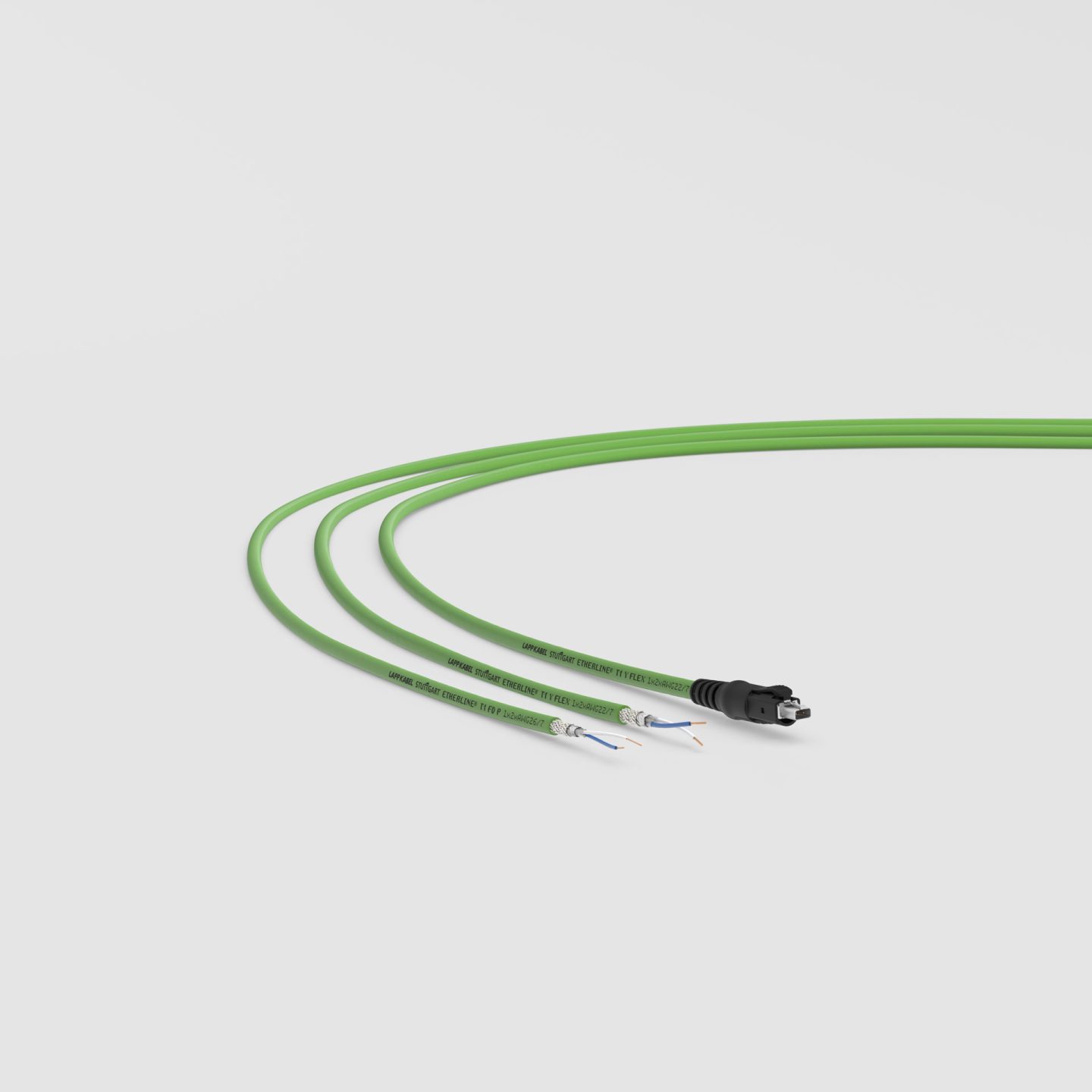 No cable without a connector
SPE connectors are standardised in IEC 63171. There are six different pre-standards, which can stand in the way of fast market penetration. LAPP is a member of the Single Pair Ethernet Industrial Partner Network and supports the IEC 63171-6 variant. The aim is to quickly establish this connector standard on the market to alleviate users' fears of backing the wrong horse.
LAPP is an SPE pioneer with cable variants already in its portfolio. There is an AWG 26 cable chain variant and an AWG 22 variant for flexible installation – typically for fixed installation sensors – where the cable is occasionally moved. AWG 18 is reserved for the long cable lengths of up to 1000 metres.
Many industries stand to benefit
SPE is suitable for many applications where cabling cost, weight and space requirements are critical. One example is trains. There are many networks, such as WiFi or passenger information systems. SPE saves a lot of weight. Another example is sensors and actuators in robotics. A thinner cable has better dynamic properties when it is constantly flexed and twisted, as with a robot, in which case it offers longer durability. It saves space and weight, which means the robot has to move less mass and therefore requires less energy. Another example is in smart sensors into which SPE can be integrated directly in the future. The sensor could impart more information than is possible today via discrete cabling or IO link.
There is increasing discussion as to whether wireless cannot replace cables. However, in this case electrical energy would still need to be transmitted to the transmitter and receiver – so a cable would not be obsolete. An alternative would be a battery power supply, which is not very environmentally friendly and gives rise to costs as well as high maintenance. SPE offers power over data line (PoDL), i.e. it can supply components with power.
The standards for SPE are in place, most of the components are available on the market, also cables and the first plug connections are there already. Now it's a matter of building devices with SPE interface. Many manufacturers are working on it and some new devices will be launched during the year. Ralf Moebus is certain there is no alternative to SPE for industry. So we need components that are adapted to the specific application, because a railway has completely different requirements to those of an industrial robot. As an active driver of SPE, LAPP already has a number of components in its portfolio that are compatible with the technology. For those more interested in SPE, it is also worth taking a look at the detailed white paper on the subject on the LAPP website.