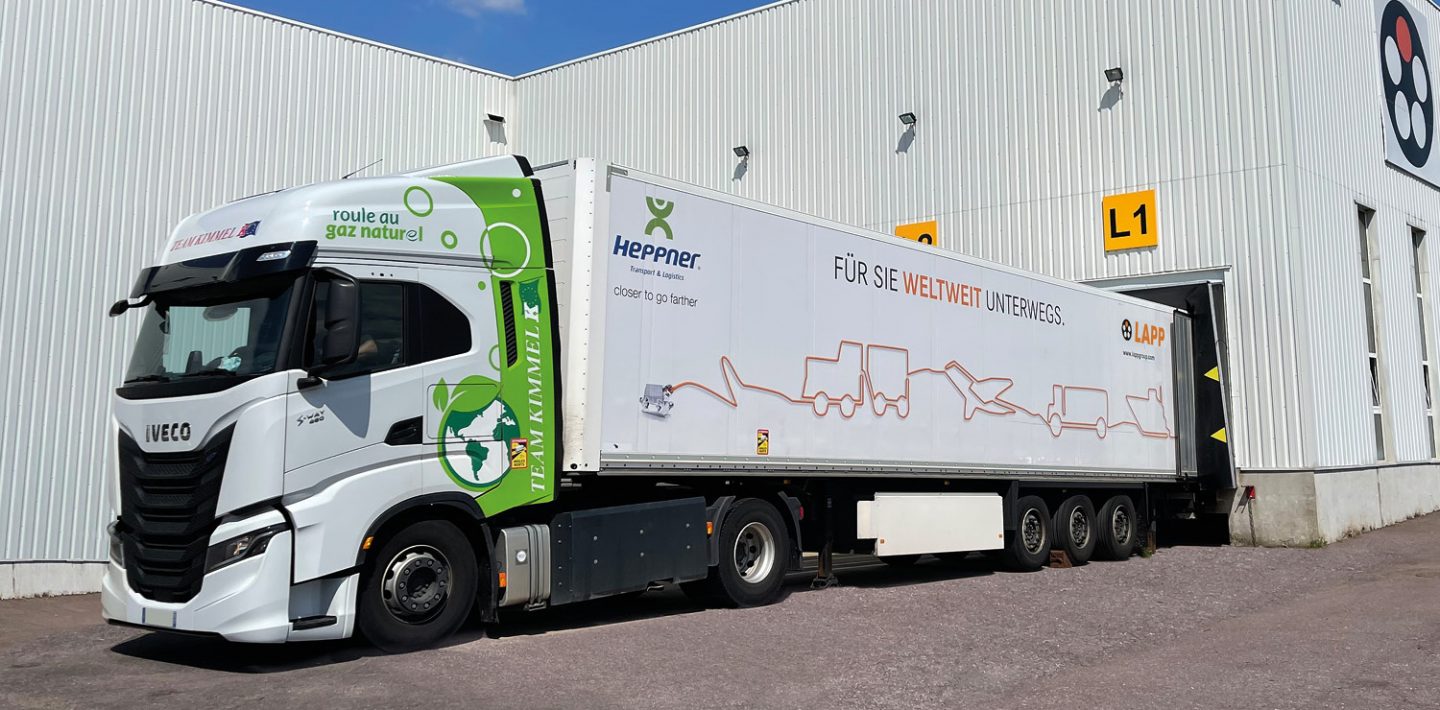 For this purpose LAPP has introduced "milk runs". It works like the milk truck system in the United States. There, a milk truck delivers milk in the morning and simultaneously picks up the empty bottles placed in front of the door. There are no empty runs. The model also works with cables.
In the past, LAPP, for example, received cables from its various suppliers from eastern Germany or Italy separately, each supplier delivering a few pallets. Today, our forwarders collect goods from 2 – 6 suppliers on fixed days of a week and deliver everything in one truck. On the way back, the forwarders then take goods from LAPP back for German customers or empty drums to the production plants. Wherever possible, LAPP tries to avoid empty runs or partially loaded trucks to and from the Logistics and Service Centres.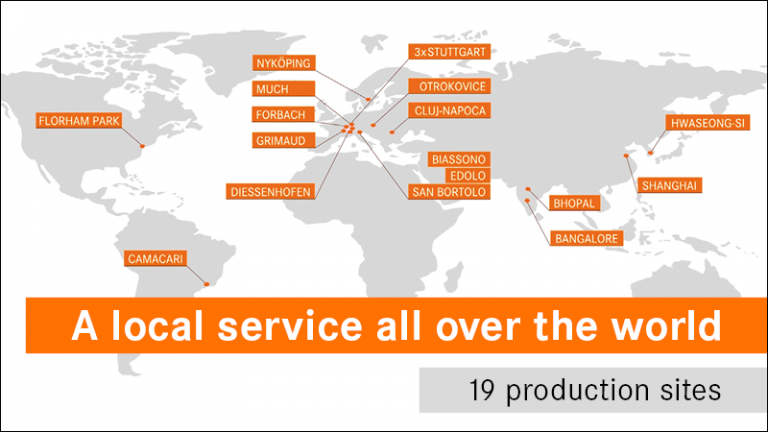 "We have completely reorganised our transportation routes. Whereas our national subsidiaries were previously supplied from every single logistics site, all goods are now sent centrally to our largest Logistics and Service Centre in Ludwigsburg. And from there, only one truck drives to the respective countries, and the main run takes place in a consolidated manner. This enables us to offer our national subsidiaries individually tailored transport concepts", explains Transport Manager Stefanie Tesin.
However, this also requires reliable and responsible forwarders. For over 15 years, LAPP has been working with the logistics company Heppner, a specialist in freight transport between France and Germany with 3200 employees. The group has now set itself the goal of switching 50 percent of its vehicle fleet to natural gas vehicles by 2025. Liquefied natural gas (LNG) is considered an environmentally-friendly alternative to diesel fuels for trucks. Experts expect a CO2 saving of between 10 and 20 percent over diesel-powered trucks. The energy balance would be even better if biogas was used. Didier Phillipps, Branch Manager of Heppner in Forbach, France: "Our aim is to switch to biogas as quickly as possible and at the same time support our partners and suppliers in terms of sustainable transport." Heppner also wants to operate its own filling stations at all major logistics hubs in Paris, Lyon, Strasbourg, Le Mans and Lille. "This long-term commitment makes Heppner one of the most active players for ecological change in the transport and logistics sector", emphasises Didier Phillipps.
In the meantime, a gas-powered truck is also operating the route between the LAPP production plant in Forbach and the Logistics and Service Centre in Ludwigsburg. It delivers the cables produced to the Logistics and Service Centre in Ludwigsburg and takes the cables ordered from French customers back on the return journey. The orders are distributed via Heppner's truck network. The empty drums are also returned to production in Forbach for reuse twice a week.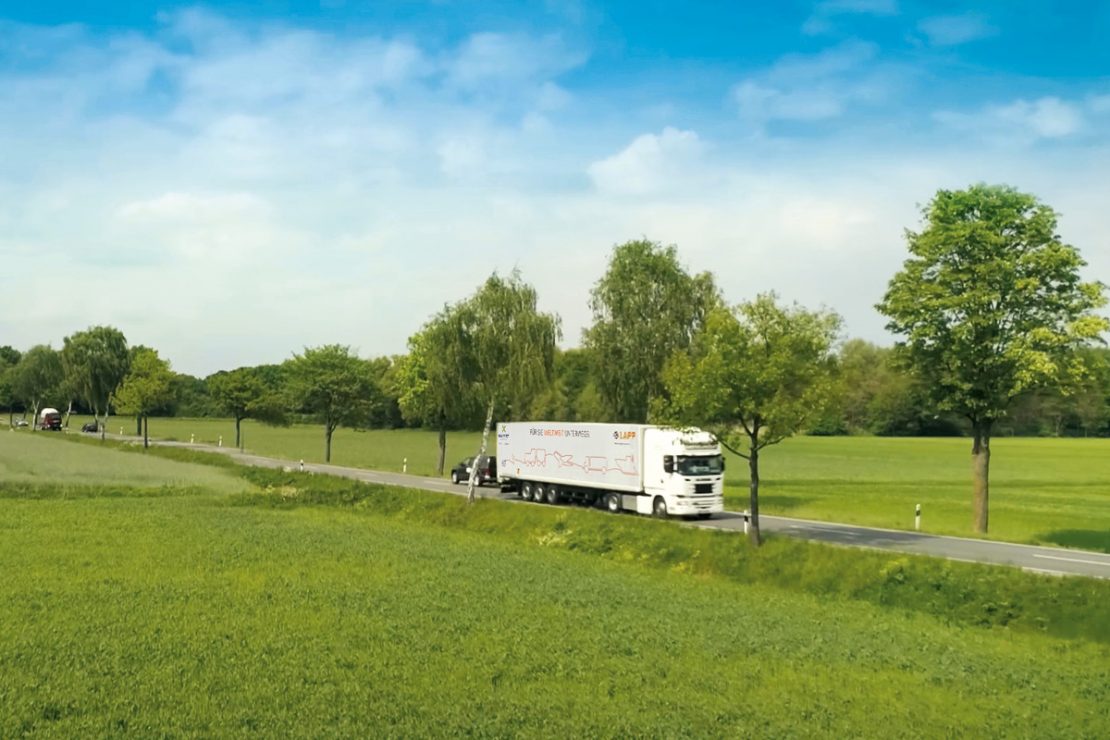 Stefanie Tesin: "We are working consistently with Heppner to optimise our transportation in a more resource-saving manner. This also saves costs." LAPP's focus is also on the more efficient use of packaging materials. While the material content of plastic packaging solutions is being reduced and replaced with recycled plastics, LAPP is increasingly incorporating its cable drums into multi-use concepts. Sustainable packaging solutions are the top priority, not just for internal transportation, but also for our customers.
In addition, electric forklifts are almost exclusively used in all Logistics and Service Centres. And LAPP collaborates with dpd for sending parcels. The company guarantees climate-neutral shipment by compensating CO2 emissions.
Stefanie Tesin: "Our goal is green logistics". In the summer, LAPP is planning several workshops to further improve energy efficiency in logistics.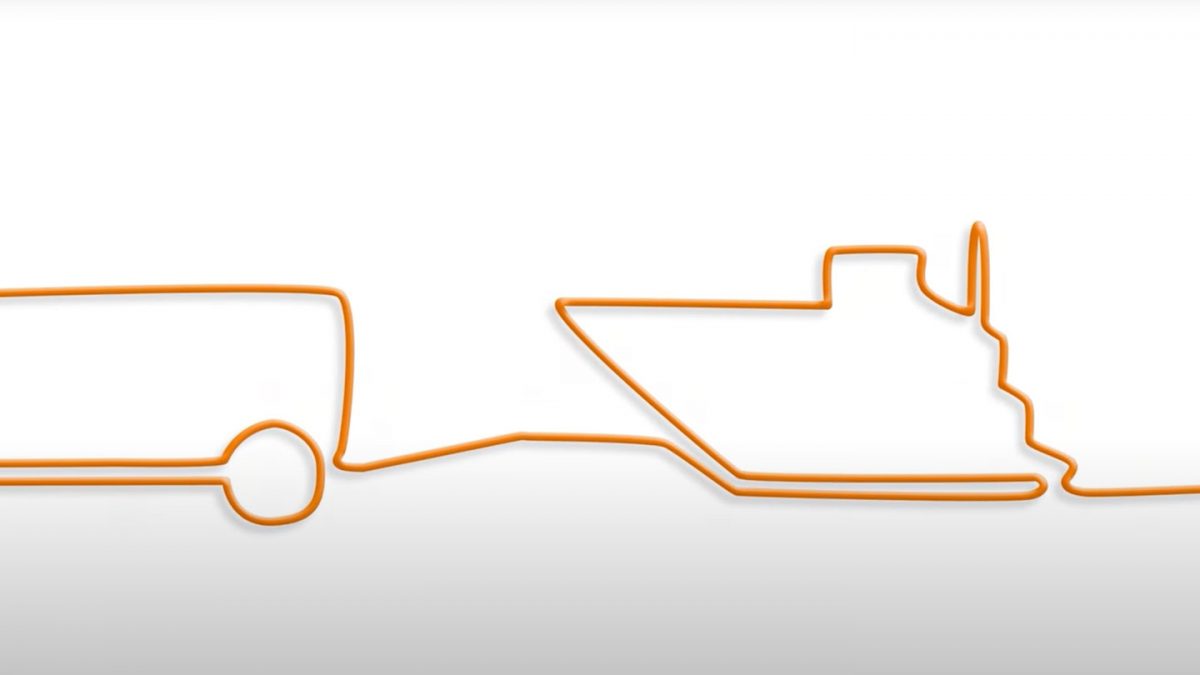 Video: © LAPP Logistics – There for you worldwide