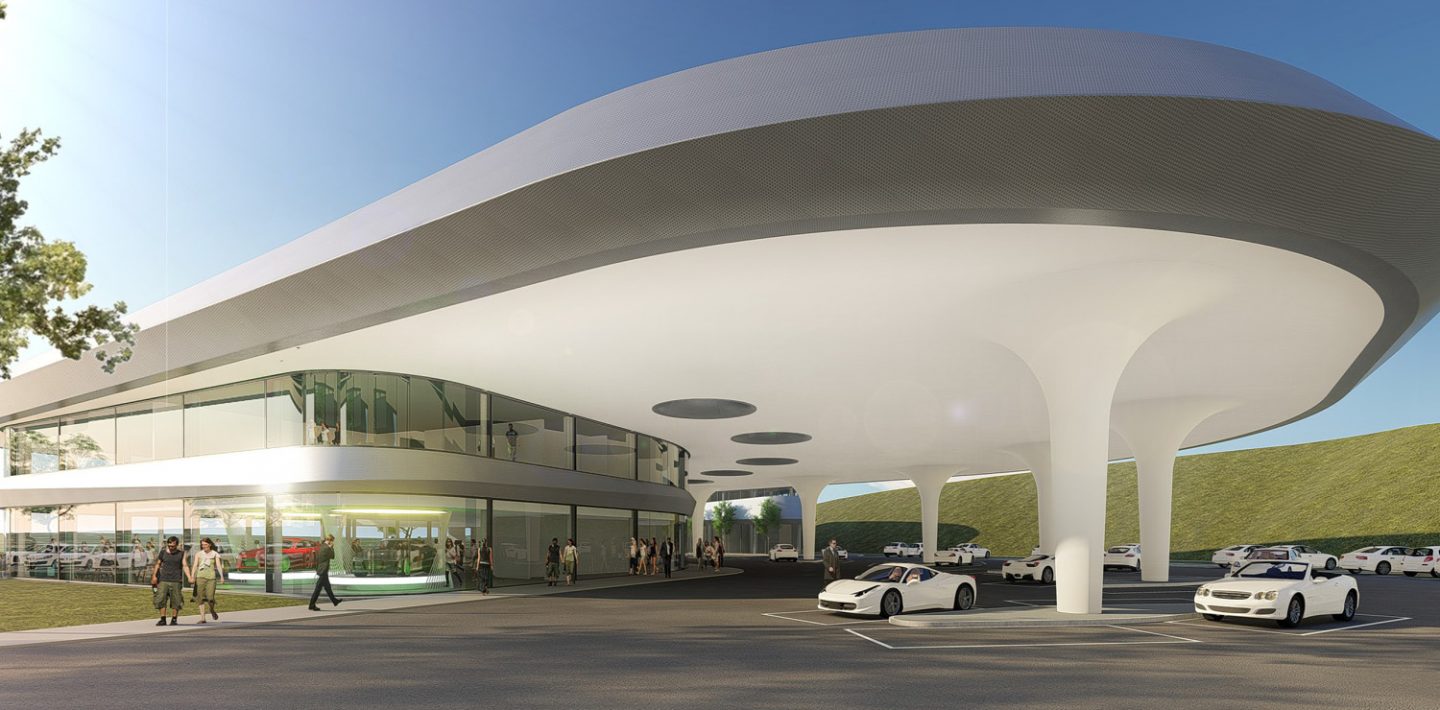 There are currently no vehicles on the market that can demand so much power, but this time will come. In addition, 120 further DC fast-chargers are available. With 140 kW in the first stage of development, they already exceed the common market standards for battery charging: it takes about 45 minutes.
The idea and planning behind the Sortimo Innovationspark Zusmarshausen came from Frank Steinbacher, Managing Director and Partner of eLoaded GmbH and Steinbacher-Consult. Sortimo Innovationspark Zusmarshausen GmbH is the building developer and investor and the market leader for vehicle equipment and mobile transport solutions. The company is investing a 2-digit million amount in the first stage of the project.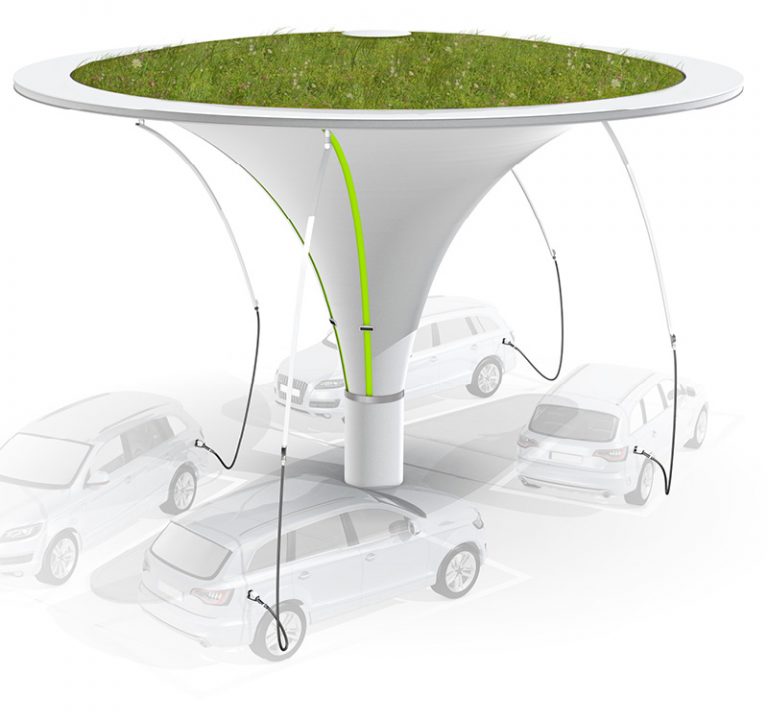 "Up to 4,000 cars can be charged at our site every day," says Steinbacher: "This is the equivalent of a driven distance of over 400 million kilometres per year". Thanks to its modular design and power supply concept, the 140 kW fast chargers can be upgraded to 280 kW without having to make any further changes to the infrastructure. New technical solutions allow the design for a 140 kW charging point to be reduced to the size of a 22 kW slow charger.
The charging site is set to come into operation in the first half of 2021. In addition to a bistro, small shops, and offices in the first phase of construction, there is also space for businesses and research facilities. For Sortimo, the investment could soon pay off. The charging site is used for its own fleet and the customers' fleet, as well as for the first fast electric bus route between Zusmarshausen and Augsburg. The charging site is also available for private vehicle users.
At Sortimo, the electricity comes from a regional photovoltaic unit. Water power can also be used if required. The energy distribution is based on a DC supply network. Frank Steinbacher brought LAPP on board when it came to direct current. The global market leader in integrated connectivity systems is a pioneer in direct current. LAPP has developed a special DC cable for the innovative project, which can also be used to provide greater output in the short term and which enables heat development in the cable to be controlled.
LAPP has developed the complete DC bus for connecting charging stations, including hybrid DC cables for control and online monitoring. The cable design is demanding: the cable specially designed for eLoaded consists of an aluminium conductor with a 30 mm2 cross-section. The core insulation is electron beam cross-linked polyethylene. Shielding is achieved using copper wires applied over the core in spirals. The design is supplemented by two stainless steel pipes, each equipped with six fibre optic cables. These are used for measuring the temperature and trigger an alarm if the temperature at the charging points becomes too high. The bus is then used to control where alternative free charging capacity is available. The outer sheath is made of PVC according to IEC 60502. "LAPP is not only a partner with a regional presence – it is also big enough to provide everything we need. Thanks to its global positioning and the desire to always be a leader in innovation, we can definitely continue to grow with LAPP," Steinbacher explains.
The use of direct current plays a central role in eLoaded's projects. "We no longer want to think about things in terms of AC, but rather in terms of DC. With this switchover, we can achieve savings of 20 – 25 percent in terms of energy efficiency," says Steinbacher. The charging site could also save around 30 million litres of fuel and 60,000 tons of carbon dioxide (CO2) per year.
Further information on LAPP e-mobility.
Download brochure