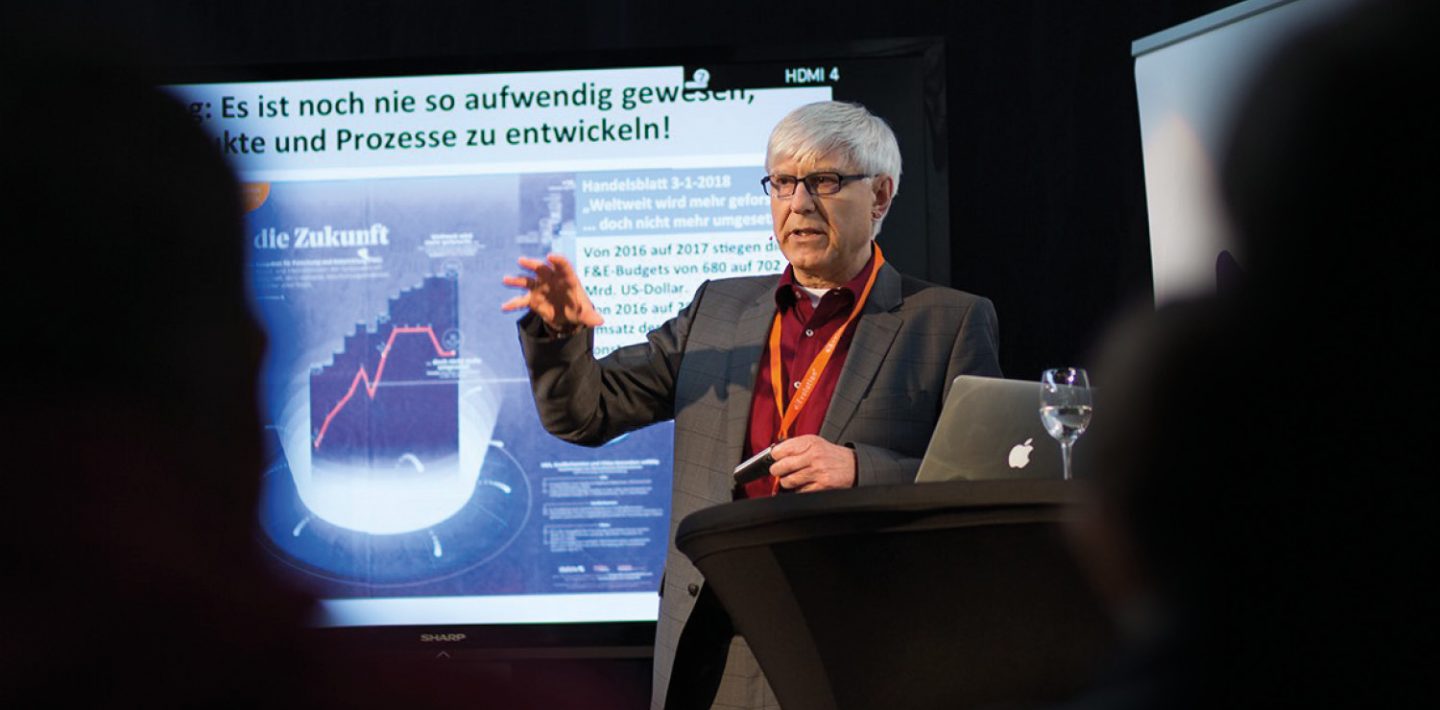 What importance does design have for the brand today? We talked about this with Dr. Ulrich Kern, Professor for Design and Management. He is specialized in the interdisciplinary interaction of design, business and science in ever-changing constellations.
What makes a company or a product a brand?
A brand is always about attention, being noticed and – most important and most difficult: charisma. I call it "the distinctive ABC". This is valid for companies as well as for products. Let me illustrate this with the example of Europe: The EU has a logo, but an identity as a European community of nations is still to be established.
That sounds like a complex matter.
A brand is a complex value proposition. It stands for sense and something like "soul salvation". With a brand, you should feel really good. The brand promise has something like a holistic approach. This claim goes beyond the company or product. It goes internally to employees and externally, to customers and the market, it includes working conditions as well as political and ethical views, product quality as well as benefits, present and future.
How does a company develop its "brand personality"?
The decisive factor is the meaningful use of products. In order to be able to adapt to these constantly changing conditions, innovative strength is required. And then of course credibility is also important. Employees and customers must be able to identify with the company. Developing a brand image is therefore often a long process that requires patience.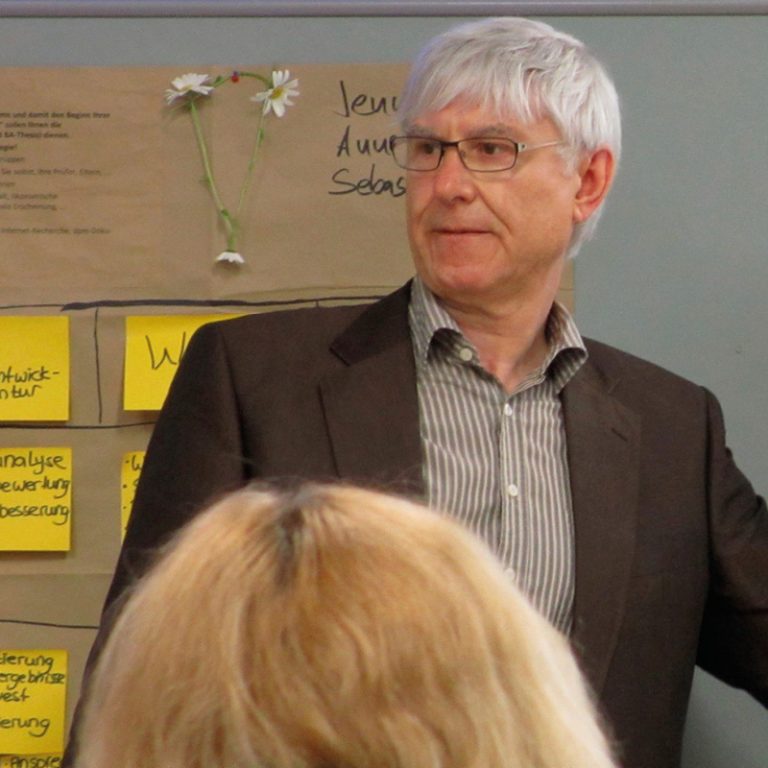 What challenges does the high speed, digital transformation create for companies, especially for medium-sized businesses?
These companies, often managed by families over generations, have a solid foundation. Unlike corporations, they are not characterized by short-cycle thinking. Identification and identity in the long run are more important for them. This allows medium-sized companies to deal with complexity in a more sustainable way, something that they are exposed to in the increasingly short innovation cycles with rapid changes in the topics. This is a great strength and an advantage. They can score points with quality and value and thereby maintain an image that withstands price pressure and fashion trends. On the other hand, they must be open to new developments the outcome of which is not yet known.
It is often difficult for BtoB companies to attract attention. Their products do not catch the eye, are even hidden or are buried underground.
You have to tell the stories behind them. Why is a product more sustainable, why were specific decisions made. For example, LAPP has chosen a very eye-catching corporate color, orange. It was a courageous decision to choose this signal color in the rather functional engineering environment. But there was a reason for that. People associate certain characteristics with colors, which can be quite different from one culture to another. For world market leaders in general, it is essential that the color does not have a negative meaning in other world regions. That's why black or white are difficult, which can in some places stand for death and somewhere else for joy. Orange is not only eye-catching, but stands for dynamics and self-confidence.
How can industrial product brands be made visible?
By focusing on the relevance and value of the products. Those who are not visible do not exist! This is more true today than ever. Design plays an essential role here because it ensures relevance both externally and internally. Strong brands do not only need a professional design, the effectiveness of which is judged by factors like conciseness, originality and complexity. What is important is design management. By this I mean a mindset of steering, designing and developing companies and organisations. In this sense, design contributes significantly to innovation and increase in value.
In which way?
It makes the brand visually recognizable as well as significant below the surface. Externally, for customers and the market, design provides visibility, attention and memorability. Through design one can recognize the benefit, the novelty. Internally, design focuses on the thinking and identification. Design creates effectiveness, value and the validity of the innovative standard. Design creates a link between internal and external, so that all target groups understand what the product stands for and why it is relevant. Without design there is no innovation, without innovation there is no communication and without communication there is no creativity.
Design therefore has a sustainable and at the same time innovative impact on the product brand. How do you bring that together?
That is not a dichotomy. The important thing is that companies with a long tradition in particular don't stagnate, because they would otherwise no longer be competitive. Companies have to operate on two levels: Keep what is tried and tested and already start something new – which today is also understood by the term ambidextry. Projects like LAPP's futureLab are absolutely right, because it signalises: We deal with the future of our customers. Innovation processes have to be open, so you can sometimes exceed the objective without radically questioning what is tried and tested. This is how you can attract attention.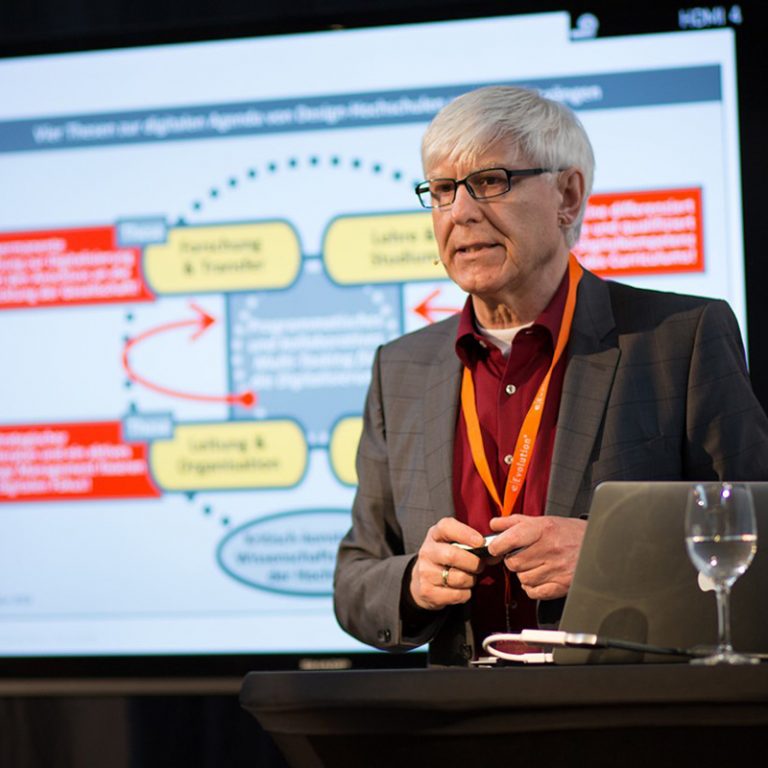 But then there is still the challenge of ensuring that the target groups are aware of this.
Given the multitude of channels, media and platforms with a growing mass of content, it is not easy to stand out. Companies need content with news relevance. A brand wins trust if it impresses with high quality on relevant topics. In order to be able to communicate effectively in the jungle of channels and platforms, a market leader should establish and maintain its individual ecosystem of communication. Quickly jumping into a new topic or market segment is a pure waste of resources. The objective must be to gradually increase the group of loyal fans and followers. This is a major strategic task for leadership communication.