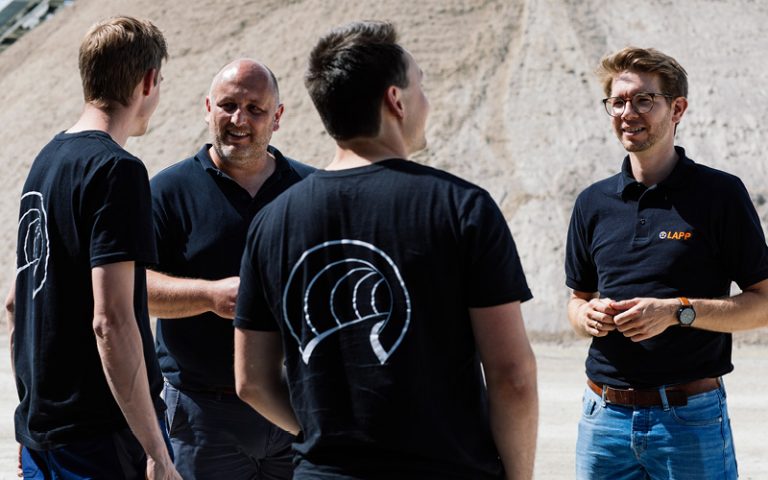 Patrick Olivan, Senior Business Development Manager Services in Services at LAPP, can't stop being amazed: "What this group has managed to do is quite incredible". Together with Alois Heimler, Business Development Manager Automotive, he is at the test site in Neuching near Munich, where the TUM Boring tunnel boring machine is being built. Here, students are working hard on their machine and testing it before they travel to the final of Elon Musk's "Not-a-Boring Competition" in Las Vegas, a competition designed to change urban mobility in the long term.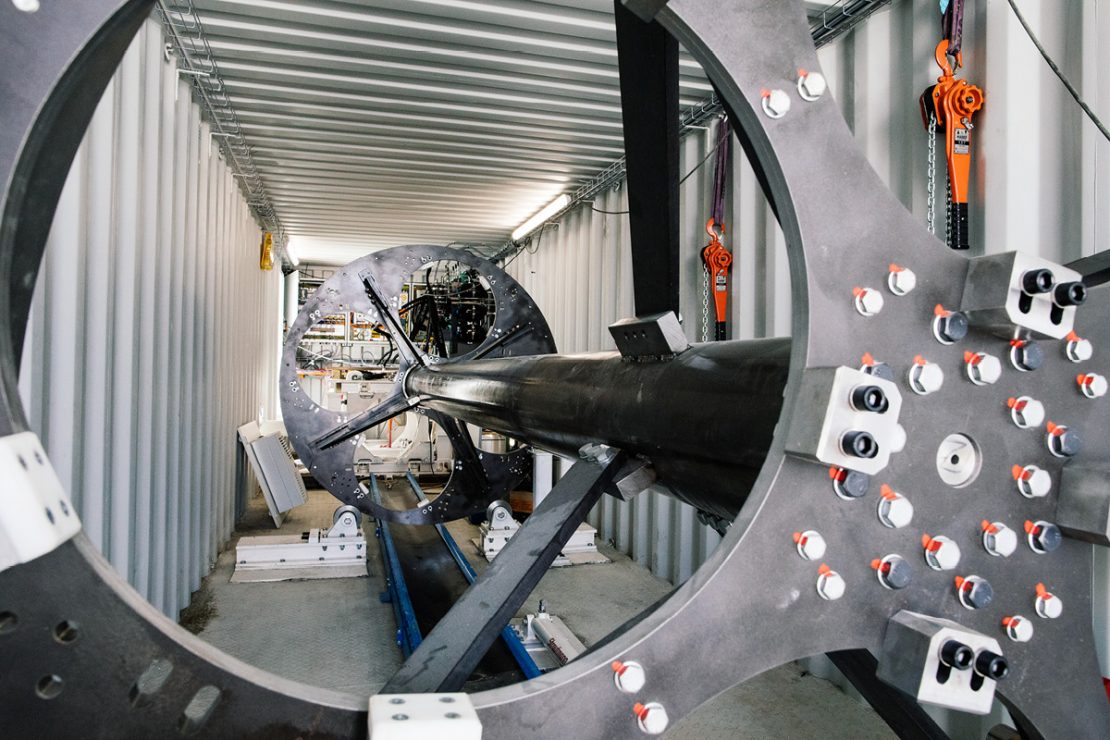 Time for change
As tunnel boring machines currently operate too slowly, Musk launched the "Not-a-Boring Competition" in 2020, where university teams can enter their own concepts and machines into the race. For the Tesla CEO and the students, this means moving traffic underground – revolutionising urban mobility. Anyone who regularly travels through cities can understand where the need for  this is coming from: the density of traffic in the cities is too high, regular accidents with other drivers, cyclists, and pedestrians are a danger to life, and unexpected storms can make driving a desaster. This is reason enough for TUM Boring to develop an alternative and put it into operation – and all that in less than a year. In the autumn of 2021, the machine will face competition from all over the world in the Tesla CEO's competition.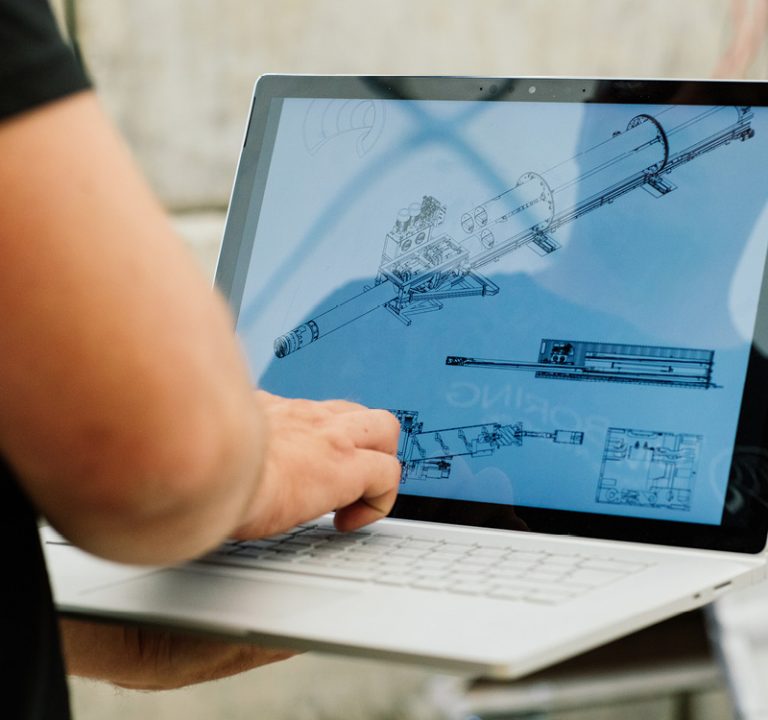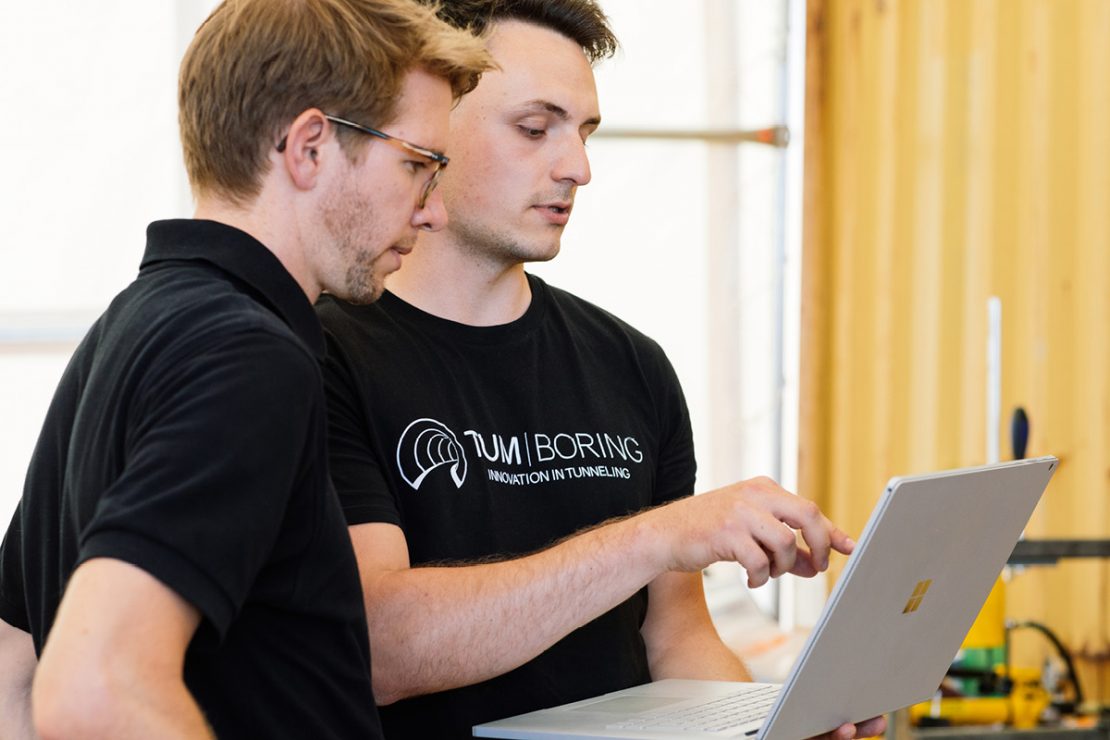 Young talents deserve to be supported
Launching a completely new concept for an entire industry requires one thing above all: the perfect balance between innovation and tried-and-tested solutions. From the TUM Boring's perspective, LAPP is the perfect partner for putting their ideas into action. The global market leader for connection solutions climbed on board right away when the students came knocking at LAPP's door in Stuttgart with their concept. Although they had plenty of ideas, the practical implementation and the right components were still missing. "The students had very creative approaches, and we were able to use our experience to convert these into tried-and-tested practical solutions, so they can put together a reliable and innovative overall concept," said Patrick Olivan.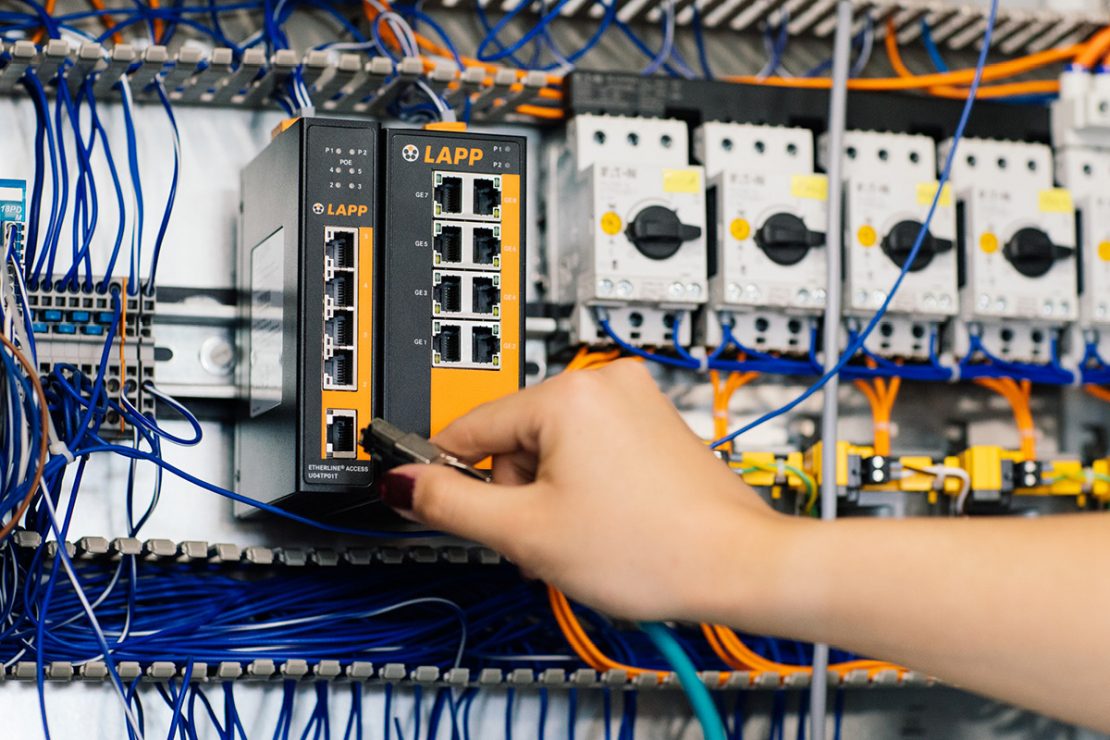 Strong partners for success
In addition to LAPP, other sponsors have also stepped up for TUM Boring. "We're getting plenty of support from German SMEs," confirms Jona Roßmann, External Relations Manager at TUM Boring. A few renowned names are among the sponsors: "With Herrenknecht and Max Bögl, TUM Boring made an excellent choice for their other sponsors", chuckles Alois Heimler. He knows all about this because LAPP has already been working with Herrenknecht on the breakthrough in the world's longest railway tunnel, the Gotthard Tunnel, using robust cables for work in some geologically sensitive areas. Max Bögl is also an "old acquaintance" of LAPP: the construction company has built a wind farm near Stuttgart. Its wind turbines are among the highest in the world and contain a new type of pumped-storage power station. This power station manages to bridge calm periods, ensuring stable energy supply from renewable energies. The huge quantities of built-in control and data cables in this project come from LAPP. The student team could hardly have done better: strong partners who know exactly what they are doing and can contribute their own expertise to the project.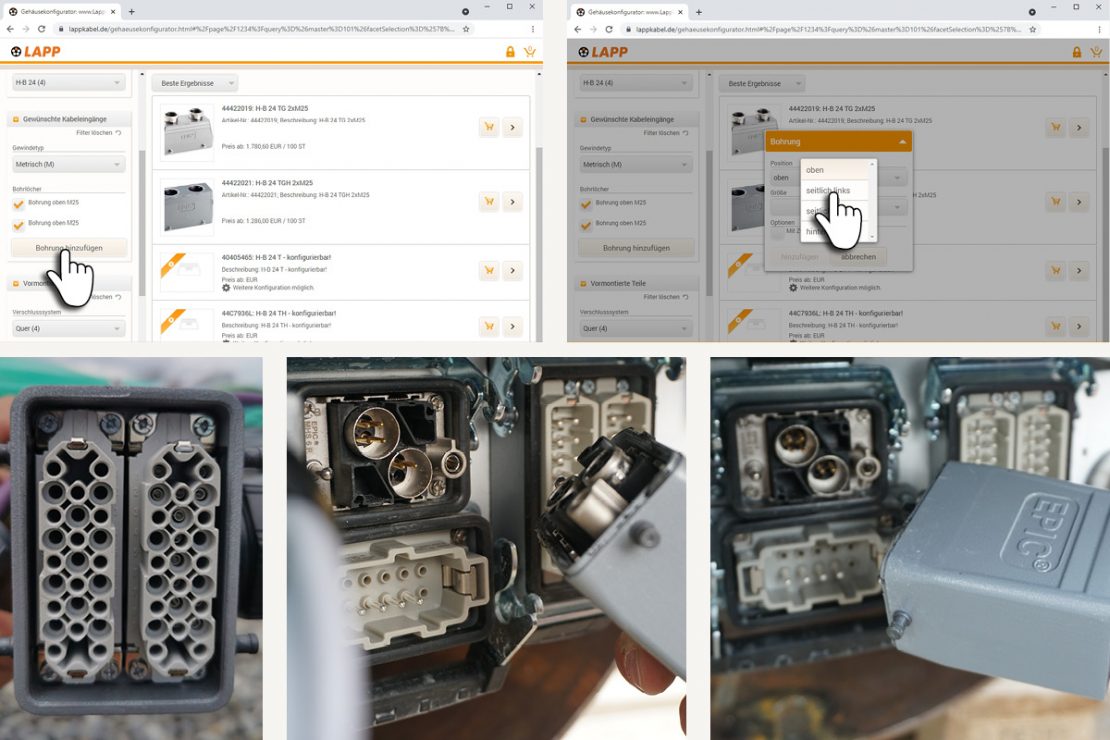 A match with LAPP DNA
The project run by TUM Boring is part of a long history of innovative projects at LAPP. "This fits in with our aspiration to offer solutions even for the most complex challenges," say the two LAPP engineers. With a solar project in Haiti, where power failures are commonplace, LAPP has already equipped a children's hospital with particularly robust components for the construction of a photovoltaic plant on the roof to ensure that the hospital has a stable power supply at all times – as every power failure could cost lives. In South Africa, where burning sun and sandstorms occur regularly, LAPP also supplied the tailored robust components. "The new mobility in mega-cities is also a driving force for us." says Heimler. For example, as a supplier of MANN+HUMMEL, LAPP has already been involved in improving the fine dust pollution in cities like Stuttgart, Shanghai and Mumbai. The company manufactures air filter cubes that filter fine dust, relieving the strain on the cities and their inhabitants. The company's subsidiary Lapp Mobility GmbH has also opened its own test laboratory in Stuttgart, putting emerging electric mobility products and services through their paces. "We're very aware of our responsibility in enabling reliable solutions for a sustainable future" says Olivan.
Whether it involves supplying electricity to a hospital in Haiti, equipping a complex photovoltaic system in the South African desert, safely breaking through the world's longest tunnel, transporting huge quantities of cables and equipment from and to construction sites down to the minute, or even giving a student team from Munich the right electrical connection technology for Elon Musk's competition – LAPP finds the right solution.