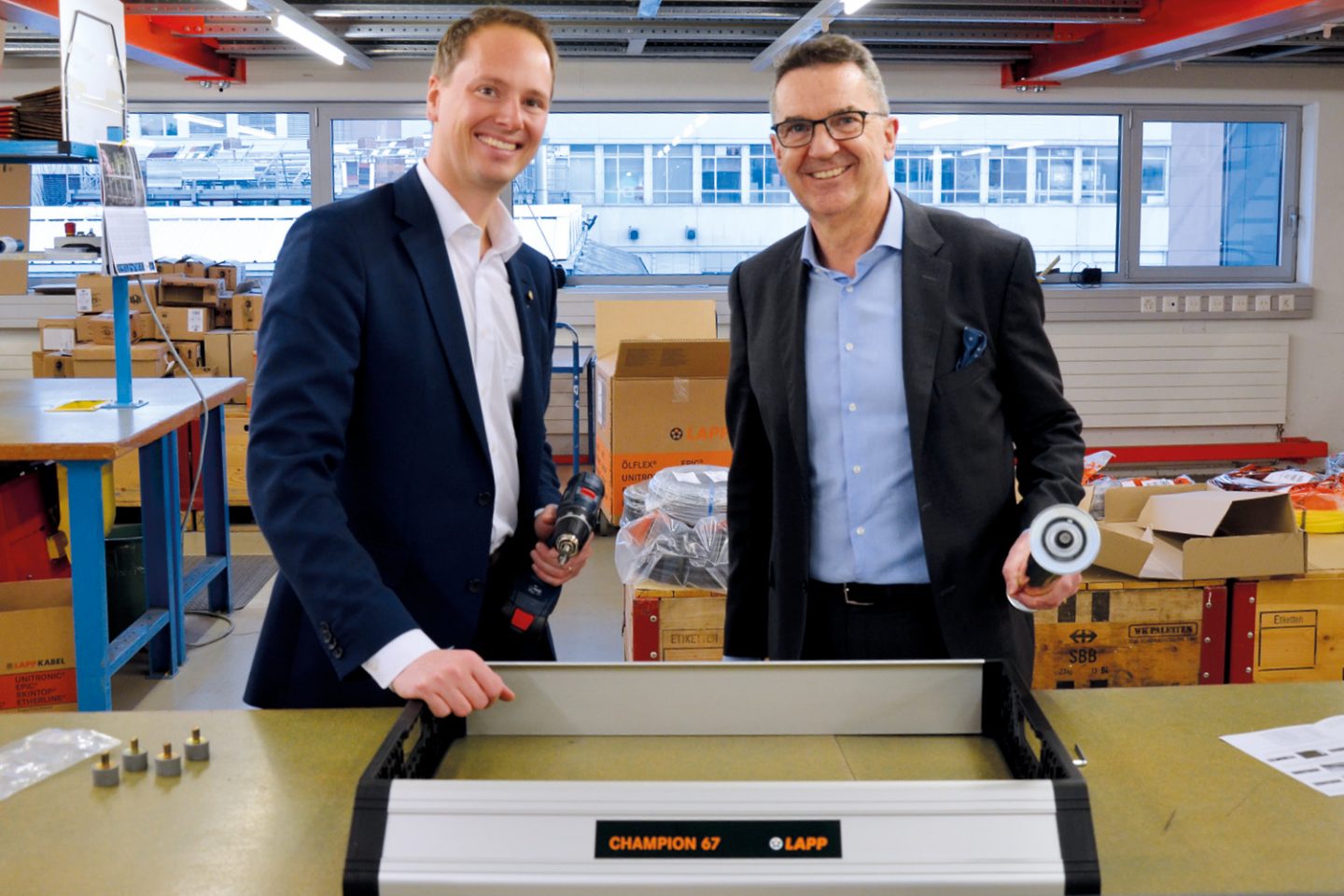 And that is no coincidence. The two founders Oskar Lapp and Rudolf Volland met at a trade fair in Germany back in 1959. The sales partnership was sealed on 1 January 1960 almost at the same time as the founding of LAPP and Volland AG. The Swiss company was thus the first LAPP partner company in another country. But the two families have also been friendly on a personal level for a long time. "As children, we always went skiing with the Lapp children", recalls son Reto Volland. And even today, they meet to take part in the Engadine Ski Marathon together.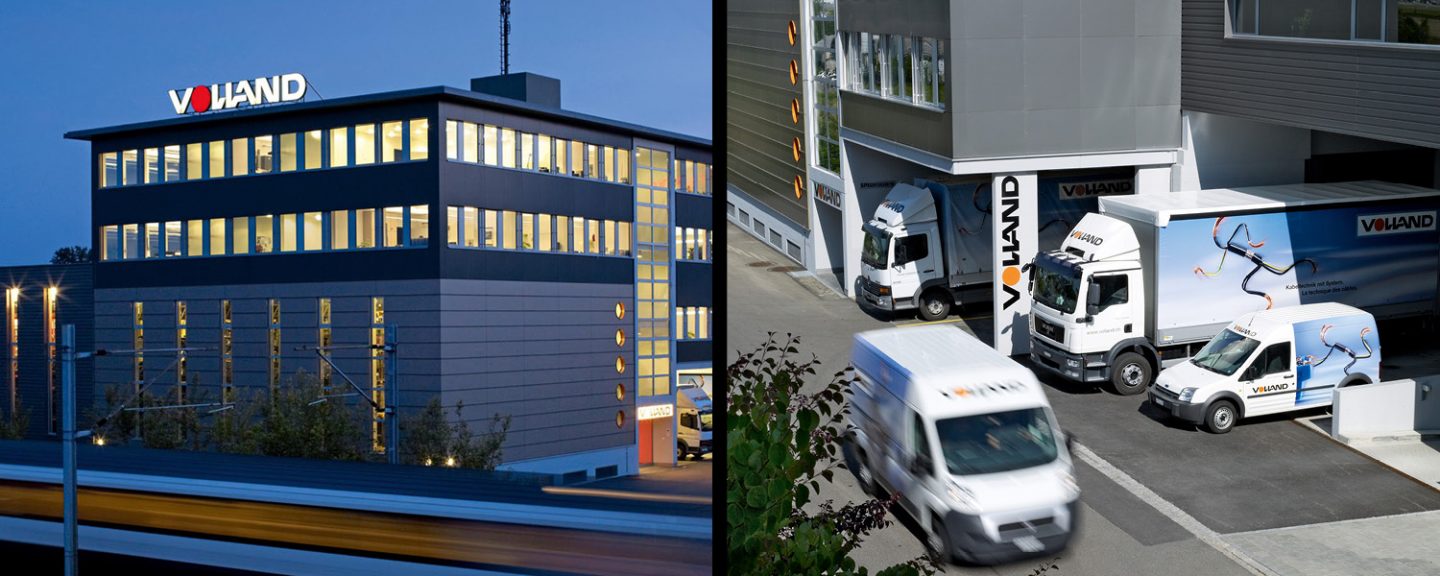 The two companies have developed in different directions over the past few decades. But the partnership and friendly ties have been continuously strengthened. On 3 July 2018, LAPP took over Volland AG, which is based in Rümlang near Zurich. The Volland family was aiming to steer the company towards a secure and innovative future. "With the power of a global player LAPP behind us, we can offer our customers in Switzerland an even faster and better service. The fact that Volland has been directly integrated into the LAPP network means that we now have access to an even wider selection of products, better stock availability, faster deliveries and expertise in innovation", says Reto Volland, who continued in the position of Managing Director of Volland AG after the takeover. Holger Fender was appointed Managing Director of LAPP Volland AG on 1 September 2020. Reto Volland now is a member of the advisory board.
Volland AG currently employs 32 people. The company has a 4,000 m2 warehouse. It has over 2200 customers in Switzerland and Liechtenstein, the vast majority of them from the mechanical engineering industry, which is very export-oriented. The focus is on connection solutions and a wide range of services such as commissioning and pre-assembly of cable chains.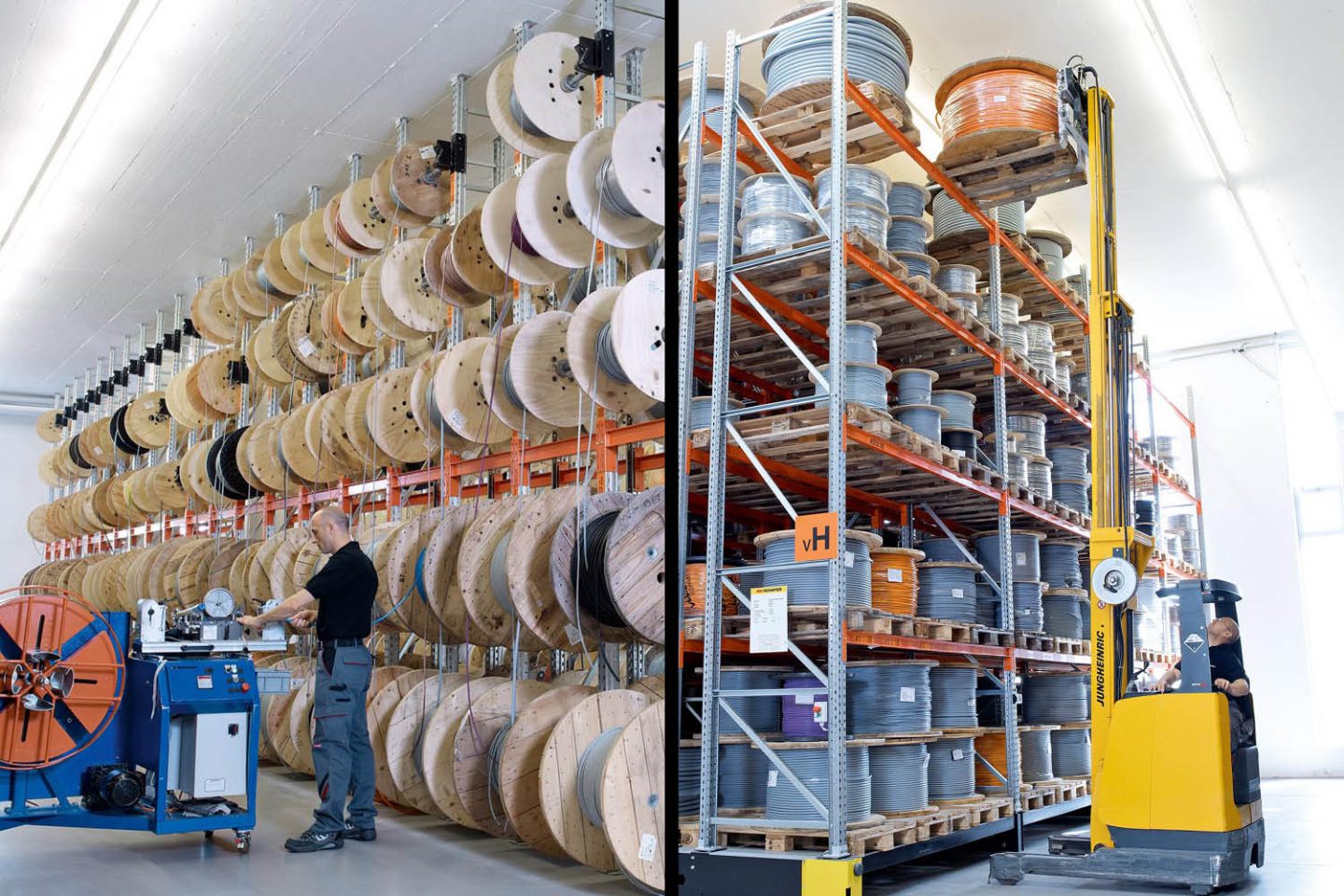 Integrating Volland into the LAPP world involved a lot of work. Both reporting and the service portfolio had to be adapted. Whereas LAPP products previously accounted for a third of the company's business, the figure is now around 50 percent. The rest comes from other component manufacturers. In addition, the online shop has been optimised and a quarter of all orders are now made online. To build up more expertise in industrial communication, a specialist was hired and the entire team took part in LAPP's extensive IC training courses. All Volland employees have remained fully on board since the takeover. Reto Volland says: "This shows that they can see the future prospects with LAPP and that Volland AG can continue to grow with LAPP by its side." There is huge scope for cooperation in areas such as ÖLFLEX® CONNECT and the project business.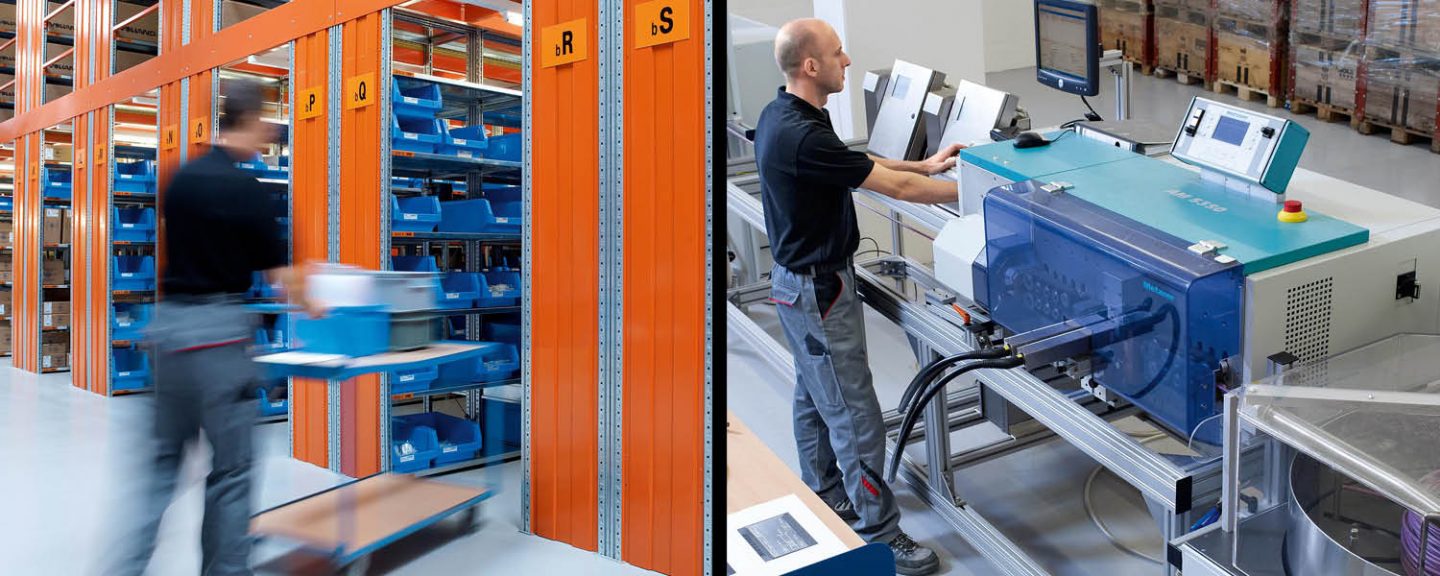 It's also a win for LAPP: Volland AG has developed the LAPP Champion. This is an exceptionally easy solution for unwinding drums. It effortlessly gets small coils from 15 cm or drums up to 90 cm flange diameter turning. The special design makes the LAPP Champion exceptionally robust but nevertheless ensures that it remains safe and stable on various surfaces. "We now supply it to the whole of LA EMEA", Reto Volland proudly tells us.
Download flyer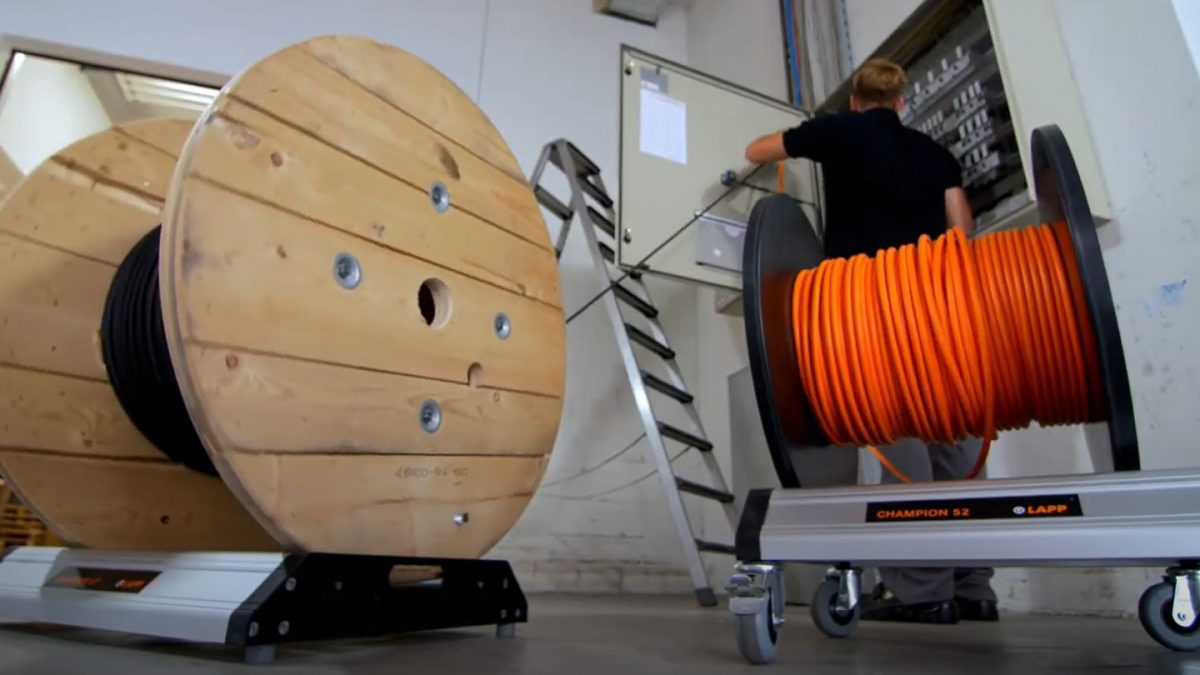 Video: CHAMPION – Drum Dispenser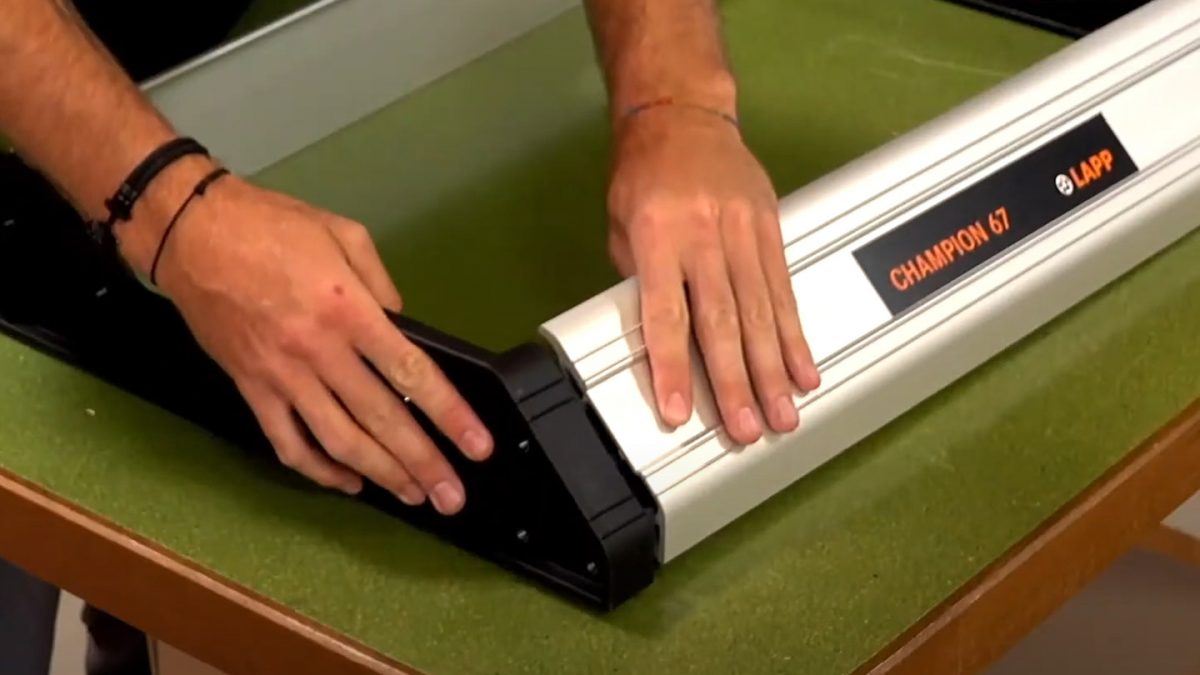 Video: How To – CHAMPION 67 Drum Dispenser Assembly