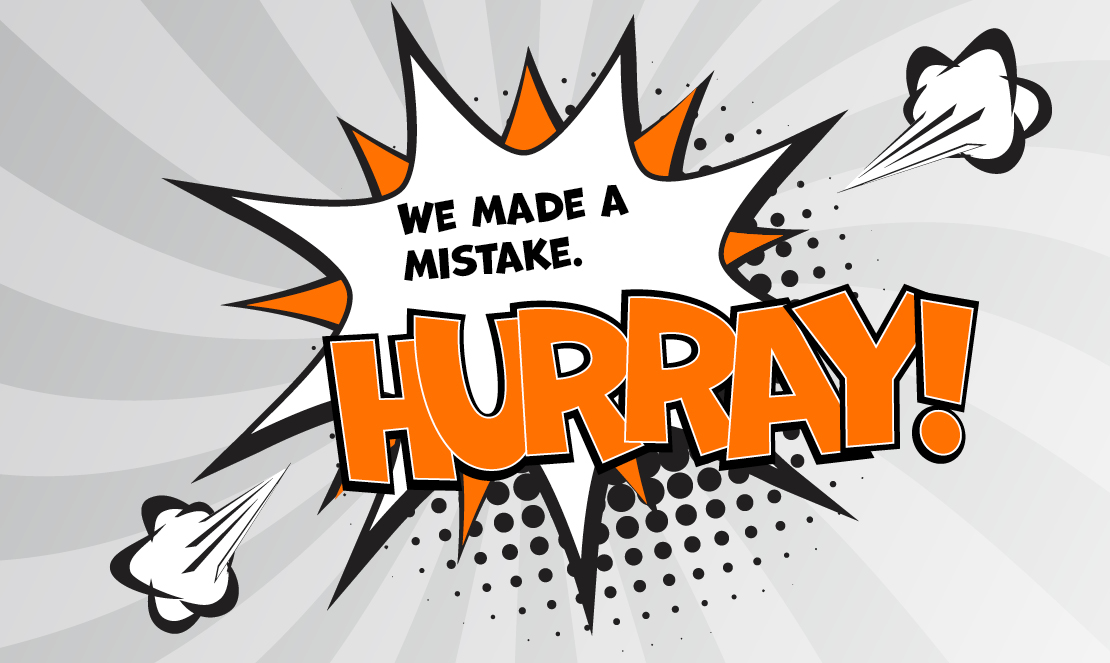 Nobody likes to admit to their boss: "I made a mistake." Especially when something does not go according to plan in a large and important company project. This is because an employee's supervisor will often respond by asking: "Just what were you thinking?" In order to avoid such unpleasant conversations, many people prefer to sugarcoat their mistakes – or they try to blame others. As a result, mistakes are not addressed.
Of course, we all know that nobody is perfect. Mistakes occur everywhere, every day. The question, then, should not be "How do we eliminate mistakes?" but "How do we deal with them?" Covering up mistakes means missing the chance to do better next time. For good reason, there is an old saying that you can learn from your mistakes. But it is only when you realize that something didn't work that you can continue to develop and innovate and, ultimately, deliver better products and services to your customers.
To permit failure, you must change your culture
Certainly, acknowledging mistakes is easier said than done. To encourage employees to report on their work openly and transparently, it is not enough to say: "From now on, everyone should openly admit any mistakes they've made." For employees to actually feel comfortable doing so, a culture of failure is needed that is deeply rooted in the company – which, in turn, entails a change of culture that makes this possible.
Empowerment and transparency are of tremendous importance. They replace criticism and direct oversight. Managers should give their teams the space to try things out on their own. Failure is not only explicitly allowed, but desired. After all, not everything will work all the time. The attitude therefore should be: "We celebrate our successes – and our mistakes." In this way, if something goes wrong, employees are no longer afraid to talk about it.
We make mistakes, too
At LAPP, we also had to become familiar with this approach. In the process, we have undergone profound changes as a company and paved the way for innovations that are fully tailored to the needs of our customers. How did we get there? By making mistakes and dealing with them head on.
Here's one example: In the 1990s, the use of so-called bio oils became popular for environmental reasons. Even though they were very environmentally friendly, they had a corrosive effect on the plastics used in seals or cable sheaths. About 25 years ago, we developed ÖLFLEX® NATUR with a Reseda green outer sheath. We were surprised to find that the product was only moderately successful on the market. On closer inspection, we realized that the product's positioning over-emphasized its bio-oil resistance. As a result, we changed the name to ÖLFLEX® ROBUST, dyed the sheathing deep black and expanded the range of applications in various industries by adding additional product features. The product subsequently went from being an underperformer to today's bestseller.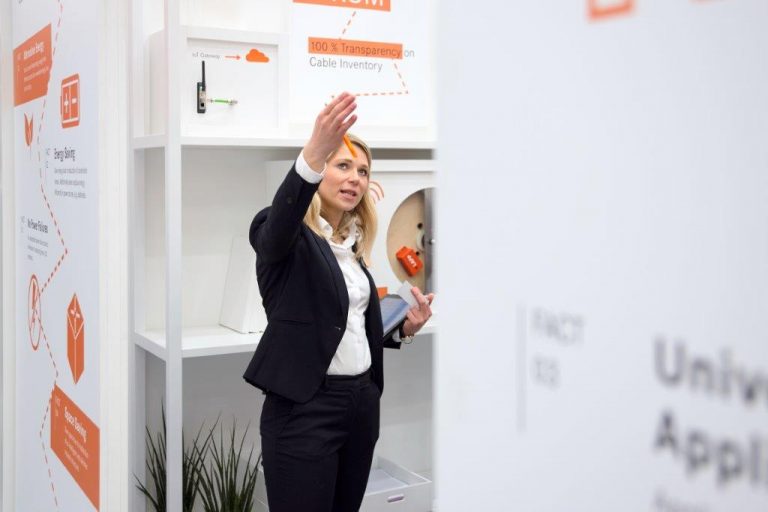 We have also learned a lot in the area of predictive maintenance. For example, we have been working with universities for some time now to predict cable failure before it actually happens. Since this was a technically challenging problem, our engineers were fully committed to solving it. During the innovation project, however, LAPP employee Freya Stonawski noticed that less attention was being paid to our interactions with our customers and partners. We therefore lost sight of our customers, their needs and the business model.
Freya consequently approached her supervisor, who saw this as an opportunity to open a dialogue with all stakeholders. Out of this, the concept of LAPP Future Labs finally emerged, in which cloud marking or even predictive maintenance were already being demonstrated. This format turned the mistake into a successful concept, which has already helped us to gain several new partners .
Managers as idea generators
Experiences like these provided the impetus for rethinking our entire innovation process. We realized that we also needed to establish a new approach that could facilitate transformative and disruptive ideas and make them a success. This is why we finally launched "Innovation for Future" and integrated it into our processes. Here's how it works: We develop a technical solution, discuss it with at least one potential customer and come up with a business case.
Management also plays a decisive role in ensuring success. In this new approach, managers no longer simply decide whether or not a project should be continued. They are also needed as idea generators and facilitators . By giving their team the necessary latitude, visions can become a reality. In the meantime, many successful projects have been developed together with our customers.
But there is something else we have learned along the way: We develop the best products only when we focus on our customers and their needs. Indeed, this understanding comes from a mistake that we will never lose sight of.