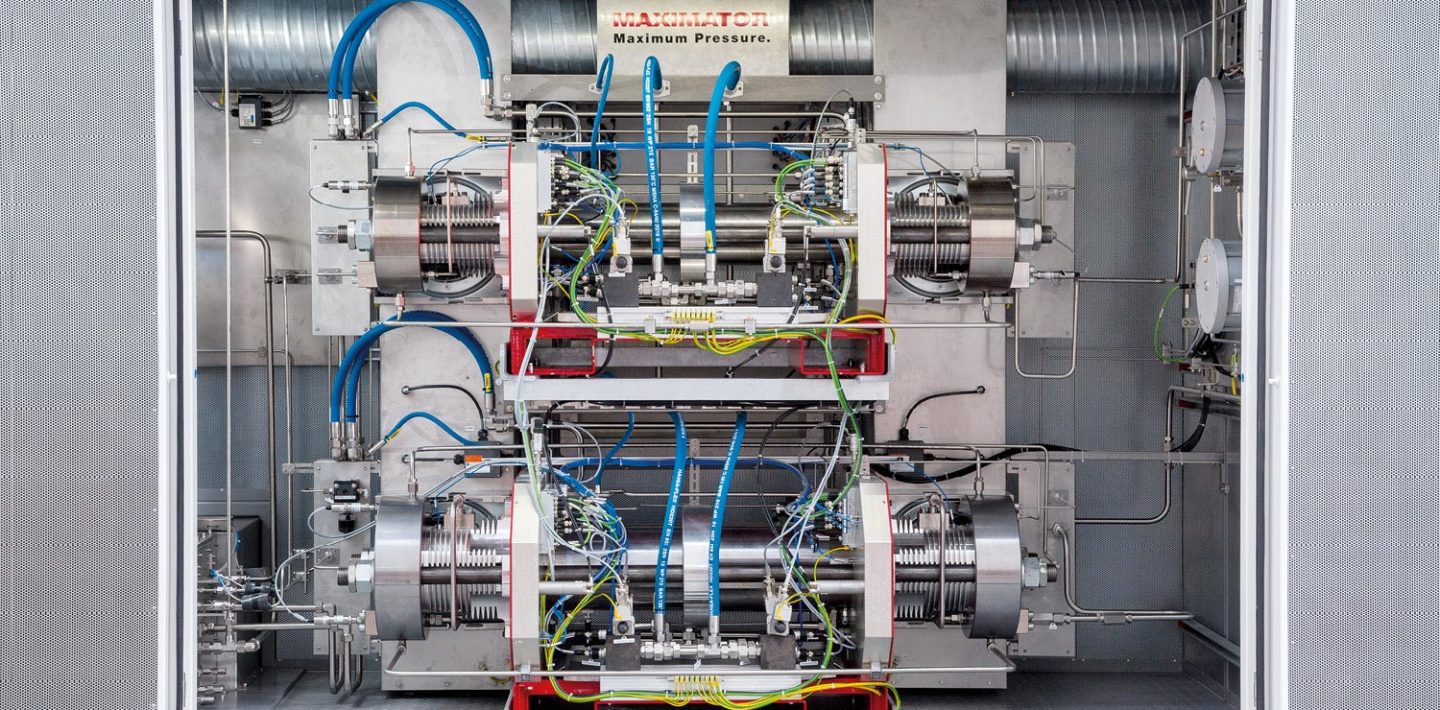 While electric battery cars are increasingly seen on the road in Germany, hydrogen-powered vehicles are still real exotics. Hydrogen filling stations are also rare. In March 2022, there were 91 places in Germany to refuel light and energy-rich gas. Several more are planned – the hundredth mark should be reached by the end of 2022. The slowly expansion was also down to a lack of production capacities. But that has changed. As of recently, the largest hydrogen filling station plant in Europe is located in Nordhausen in the Harz region of Thuringia. The owner is Maximator Hydrogen GmbH, which is based there.
For decades, Maximator GmbH has developed a unique feature with compressors and test benches for hydrogen. Since 2018, the company has also been building and producing complete hydrogen filling stations. These are subject to high safety requirements, including electrical connection systems. For this purpose, Maximator Hydrogen has relied on LAPP for years, who is the global market leader for integrated solutions in cable and connection technology. "There have only been positive experiences, which is why ordering from LAPP is a good habit", said Marcel Urban. When Maximator Hydrogen began to construct areas with high safety requirements, the collaboration was as follows: LAPP handed over a cable suggestion list stating the products that meet the applicable standards for the respective application. Marcel Urban and his team then planned the cables from this list and were able to be sure that all requirements were met in the end.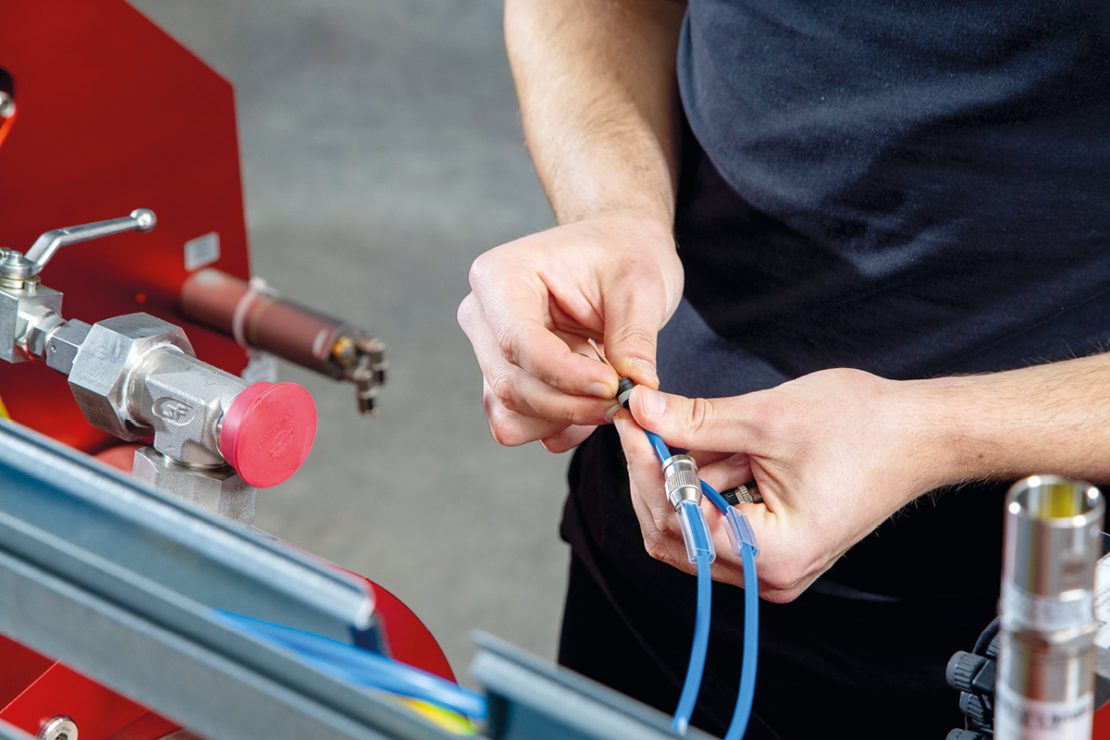 With the decision to build complete filling stations, there were more demanding requirements for the cables and wires. After all, the company was now responsible for cabling outdoors, which had previously been taken on by the engineers of the filling stations. "Other requirements included protection against rodents and UV radiation, however, there were also explosion protection requirements", said Marcel Urban, who is responsible with his team for electrical planning in the company. For this purpose, the team turned to René Beitlich who is the responsible LAPP Account Manager. A meeting was arranged in Nordhausen, where Beitlich and his colleague Olaf Westermann from LAPP's application technology team inspected the filling stations and assessed whether the installed cables and wires complied with all standards for outdoor applications. "For our customers, we often travel in tandem of Sales and Application Technology. This allows us to underline our leading market position with direct expertise", reports Beitlich. The meeting was followed by a workshop at Maximator Hydrogen, where the necessary safety requirements were once again discussed in detail. Together, a checklist was created for the customer incorporating own experiences and excerpts from guidelines for operational safety, such as explosion protection as per EN1127-1.

The result of this process is a manual that describes additional requirements for the cables from the cable suggestion list. This list goes to the integrators who connect the modules of the filling station with one another electrically on site. "There is no discussion here: the integrators have to use LAPP products from this list because that gives us security and safety", says Urban.
There are now a round dozen different cables from LAPP in the filling stations, including the ÖLFLEX® EB, both as a shielded and unshielded variant, the ÖLFLEX® 400 as a control cable for digital 24 volt switching signals, the shielded variant for analogue signals, the ÖLFLEX® 550 P supplies the lighting and heating with mains voltage. In addition, there are various cables for data transmission, such as ETHERLINE® Cat.5e flex for all communication connections between IT components and the modules, as well as HITRONIC® HQW3000 fibre optic cables for longer distances of 100 metres or more, which is more common in large projects.
Both sides are happy with the outcome of the collaboration. Despite the hurdles caused by the pandemic, there was a direct discussion, and a customised concept was developed. Considering the reliable product quality, individual consultation and expertise from Application Technology and Sales, there is only one conclusion for Marcel Urban: "LAPP will again be our preferred partner in future projects."