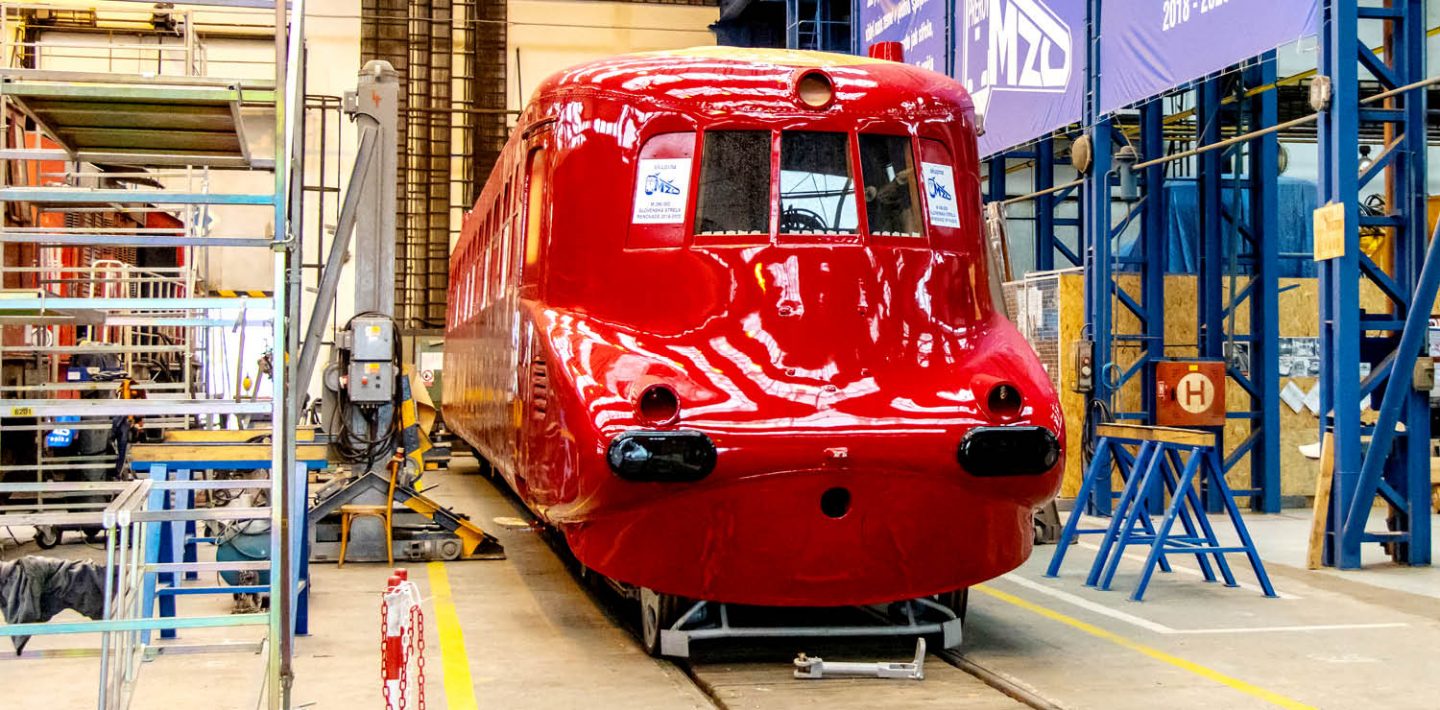 One example of a railway legend is the Slovakian Arrow, named after the Slovenská strela route. It operated on the express line between Prague and Bratislava, which was opened more than 80 years ago. For the route, the Czech engineer Josef Sousedík developed new locomotives that were incredibly powerful for their time.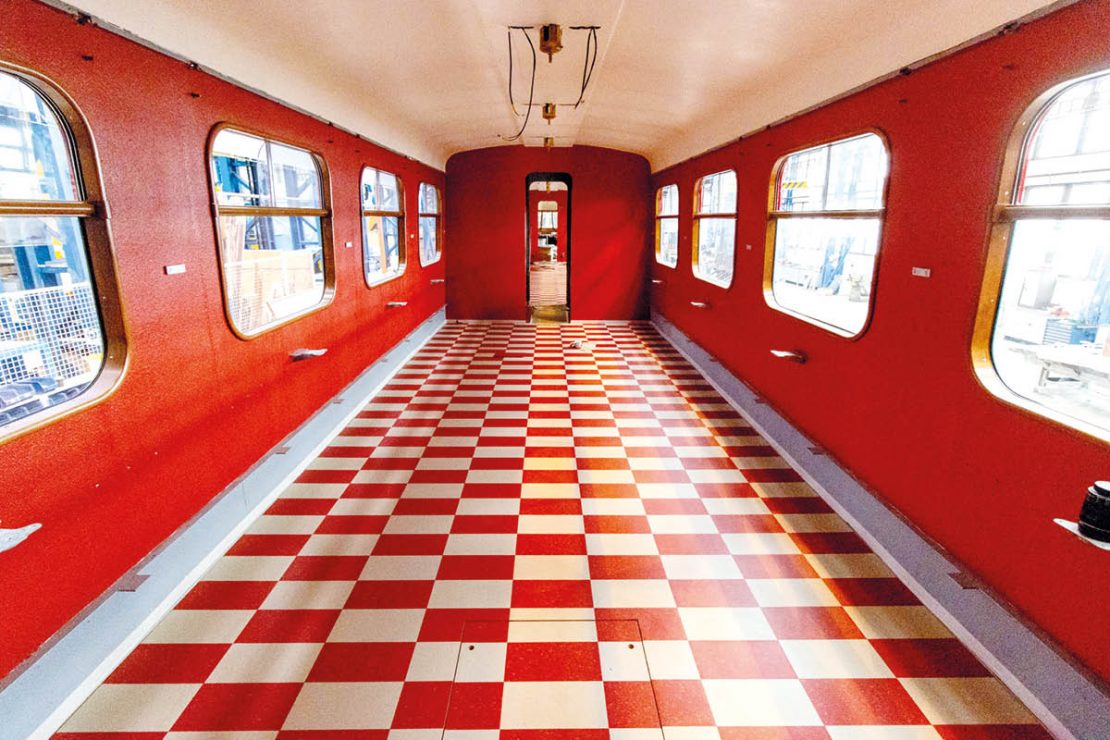 The appearance alone was spectacular – bright red with a protruding nose like a dolphin and with luxurious interior fittings. At a time when steam locomotives were dominant everywhere, the prototype reached speeds of up to 148 km/h on the test track. Its design speed was 130 km/h. The incredible speed was achieved not only thanks to the timeless aerodynamic design, but primarily due to the special electric drive. Sousedík's original approach to power transmission was revolutionary and unique in the world. Thanks to his patented system, the train started with an electric drive and the multi-disc clutch that connects the petrol engine only switched on when the it reached a speed of over 80 km/h. This hybrid transmission combined with powerful motors and low weight made for an extremely dynamic ride.
But the Slovakian Arrow was only in service from 1936 to 1939. At the start of the 2nd World War, they were left in the sidings. Later, the luxurious trains no longer fitted into the Socialist world view and so they ended up in the Tratra Kopřivnice factory museum, where they were exposed to the elements and suffered significant damage over the years.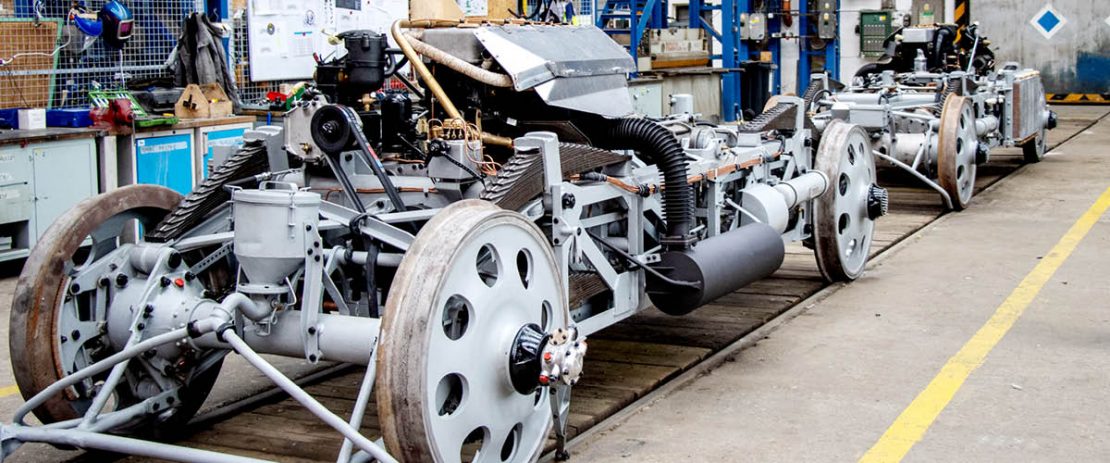 But the train is still a legend today. That's why the Czech government added it to its list of national cultural monuments ten years ago. In 2018, the Czech ČMŽO Group won the contract to restore the train. The aim was to restore its original appearance from the 1930s. The experts from ČMŽO used connection solutions from LAPP as part of the restoration project. The global market leader for integrated cable and connection technology solutions developed a specialist range of products, including ÖLFLEX® TRAIN cables, UNITRONIC® TRAIN and ETHERLINE® TRAIN data cables, SKINTOP® cable glands, EPIC® connectors and other system products. The production site for ÖLFLEX® TRAIN cables in South Korea is certified in accordance with ISO/TS 22163 (IRIS). The historic train uses single-core ÖLFLEX® TRAIN 331 cables. They are suitable for lighting, heating, circuits, switch panels and power supply systems. The ÖLFLEX® TRAIN 345 C was used for areas where shielded cables were required. All the cables used are specially designed for rail vehicles in compliance with EN 50264.
The "Arrow" should be on the rails again by the end of 2020. But only for a short time. It will be on display in a new outdoor building at the Tatra Museum in Kopřivnice, where it can be marvelled at by railway fans with protection from the elements.
Download flyer
Download brochure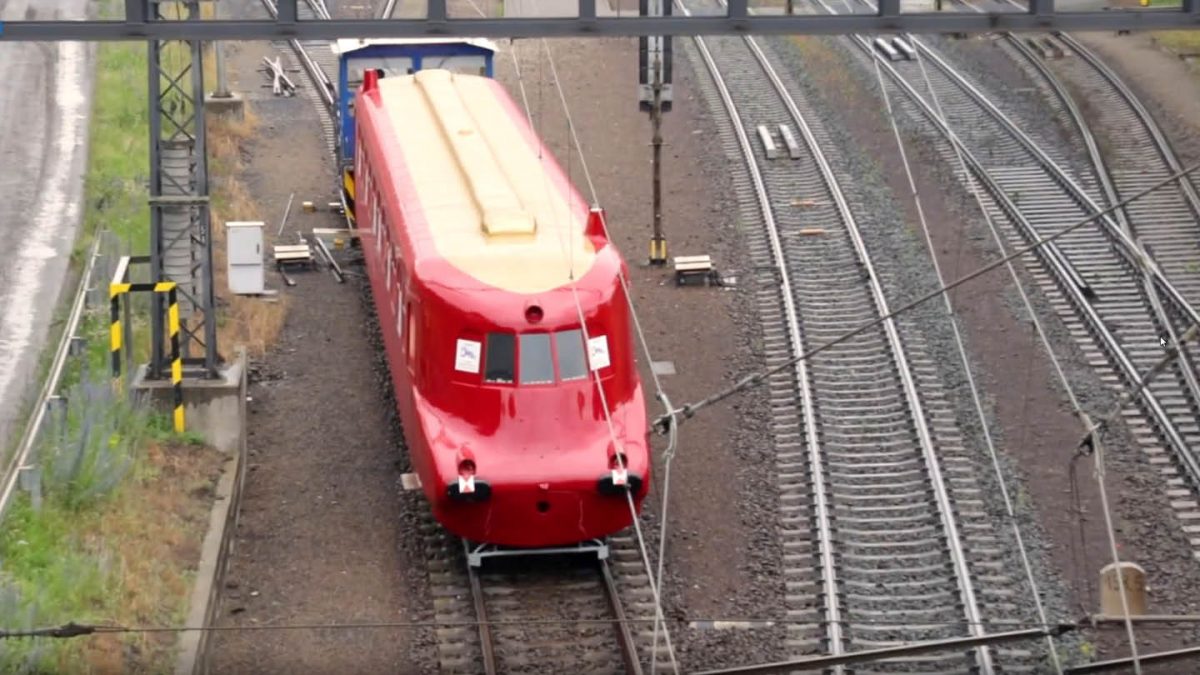 Video: © ČMŽO – elektronika