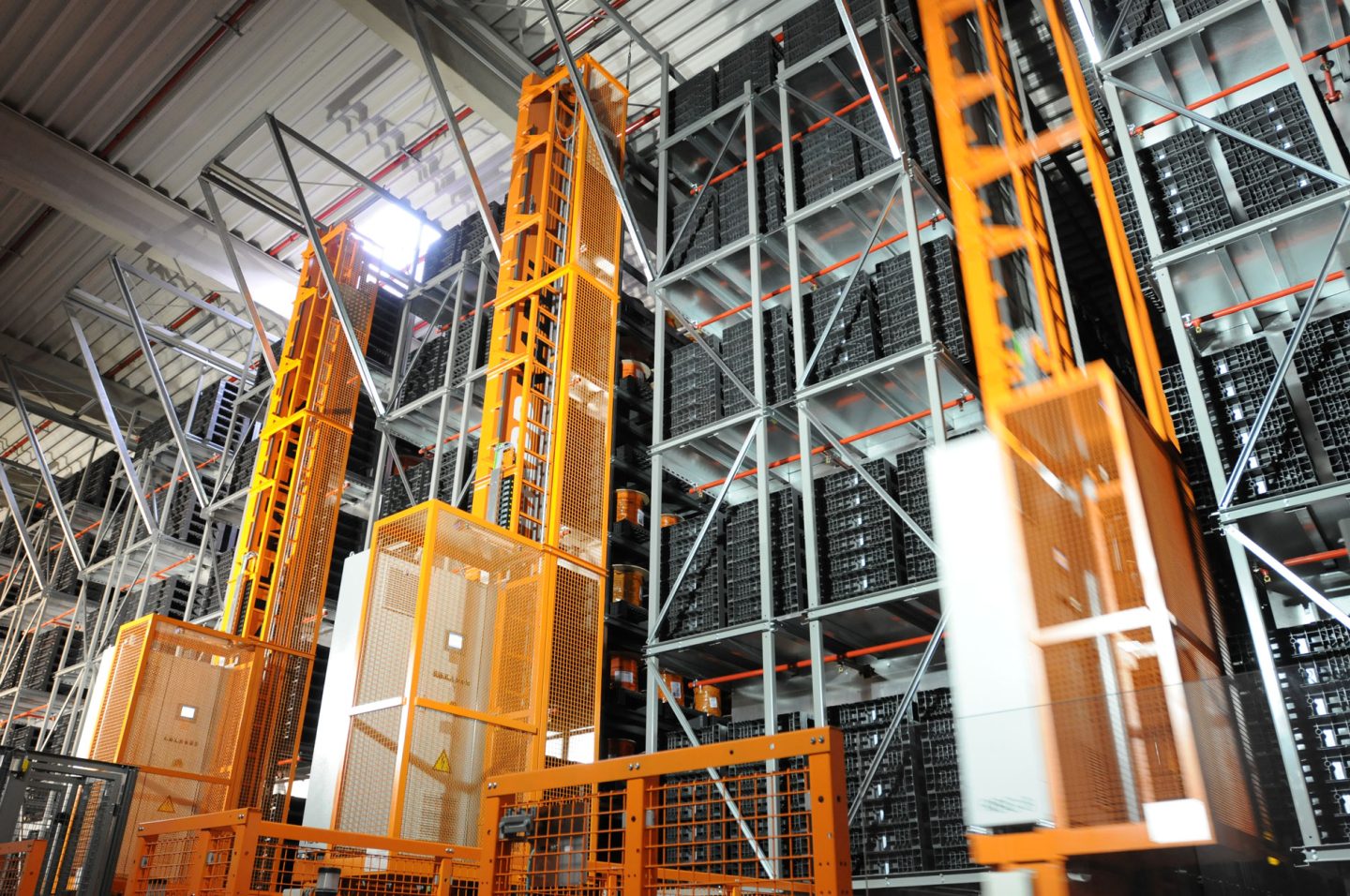 As long as the traffic is flowing and the shelves are full, intralogistics are rarely in the spotlight. However, the image this shadow existence presents of the sector is misleading. For intralogistics constitutes the third largest business sector in the Federal Republic of Germany. A similar picture emerges when we look at EU countries such as Italy, France and the Czech Republic. By global comparison, Asia-Pacific is the fastest growing region for the freight and intralogistics market.
Intralogistics is essential, in particular, to ensuring that our day-to-day lives, all industries and many services can operate in the first place. This is because without a functioning flow of raw materials, goods or information, nothing can be produced, communicated or sold. It is therefore unsurprising that intralogistics is noticed precisely when something goes wrong, for example when a giant freight ship blocks the Suez Canal, work in warehouses is slowed down or even suspended by social distancing or traffic is paralysed by a strike over the consequences of Brexit. In the future, the cause may be quite different, because especially in the intralogistics sector there is a growing shortage of skilled workers and manpower. This is having fatal consequences, as without personnel, there can be no materials or goods flows.
Experts wanted
This is also apparent at LAPP, the leading provider of integrated solutions and branded products in the field of cable and connection technology: "We are noticing an increasingly acute shortage of skilled workers and, in the meantime, a shortage of labour throughout the EU. Intralogistics is affected by this in particular," says Wilma Kauke, CPO LA EMEA & Global HR Director at LAPP. "Smart solutions are required here, as the impact can be huge at LAPP, as with any other company. Here we are confronted with increasing personnel costs, but also an increased workload for the existing workforce. This is without even mentioning the consequences this might have for end customers. These are all points that we need to tackle as quickly as possible." Because when the baby boomer generation retires in the coming years, the situation will get worse.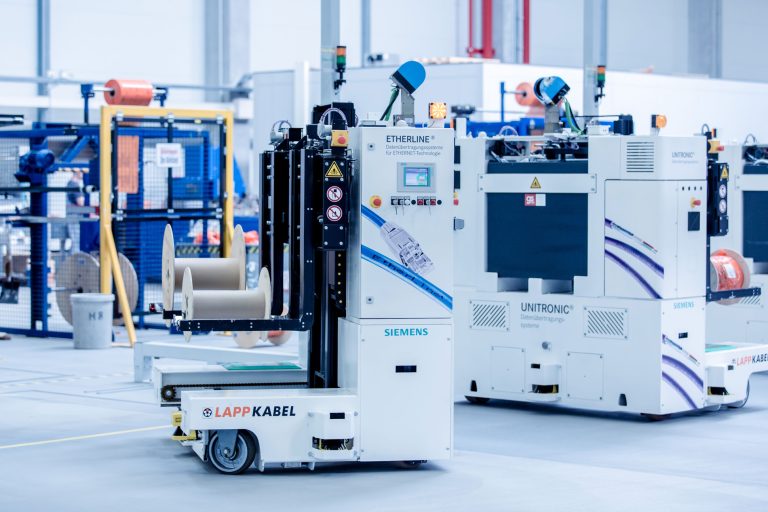 Anyone thinking about the future of large logistics hubs and high-rack warehouses will quickly encounter the topic of automation: self-driving lift trucks, automated conveyor technology and high-rack warehouses, robots that pick appropriate goods just when needed or artificial intelligence that handles all planning processes. "The signposts for successful logistics in the future are clearly visible," says Thomas Vasterling, Senior Vice President of Logistics at LAPP. "Demographic change and the accompanying shortage of skilled workers are just one of the drivers of this development."
The global market leader for integrated solutions in the field of connection technology recognised the trends in the sector at an early stage and ranked itself among the most important companies in the sector for the first time in 2023 at LogiMAT, the largest intralogistics trade fair in Europe. This shows how LAPP solutions enable comprehensive networking of data and processes and increase efficiency and transparency in intralogistics. The industrial-grade, robust and high-quality components for networking transfer data and power reliably. For cross-level communication between the various network participants, LAPP has smart solutions for the leading protocol standard PROFINET and all other standards. There is a particular demand for solutions for the increasing number of high-rack warehouses, which are growing in height due to an increasing lack of space. With the ÖLFLEX® CONNECT CHAIN, LAPP offers fully assembled cable chain systems that can be tailored precisely to the needs of customers. This applies both to applications requiring torsion and movement.
Data cables for logistics processes
For industrial data communication, LAPP has high-quality industrial cables in its portfolio in the guise of HITRONIC® fibre optic cables and ETHERLINE® data cables, which enable reliable data communication in automated logistics systems. In addition, LAPP supports the integration of robotics and cobots into logistics processes. With special cables and connectors, these machines can be seamlessly integrated into the logistics environment. In this way, repetitive tasks can be automated. This eases the burden on human labour.
Of course, these developments are fuelling fears. Human manpower, many logistics workers fear, could be reduced to a minimum in the next two years and limited to maintenance on fully autonomous machines. This could have particularly serious consequences in high-wage countries such as Germany.
Future technologies also deployed at LAPP
At LAPP, these questions also play a major role in all future projects, as well as in the minds of employees, since the Stuttgart-based company will be expanding its own logistics centre in Ludwigsburg over the coming months and bringing it up to date with the latest technology. "However, in our planning, it appears more likely that collaboration between people and robots and the use of other future technologies will increasingly become a matter of course rather than replacing our employees with machines," reassures Thomas Vasterling. By optimizing processes, LAPP uses its own products and solutions to ensure that the current shortage of professionals does not affect its own delivery capacity. "Basically, the conversion and expansion will allow us to achieve significantly more warehouse capacity and increase our availability and throughput speed on site. This means that we will be able to supply all our customers as rapidly as they need," says Thomas Vasterling. A modern IT system also reduces the error rate and, in the best case scenario, ensures that less waste is generated in the logistics centre.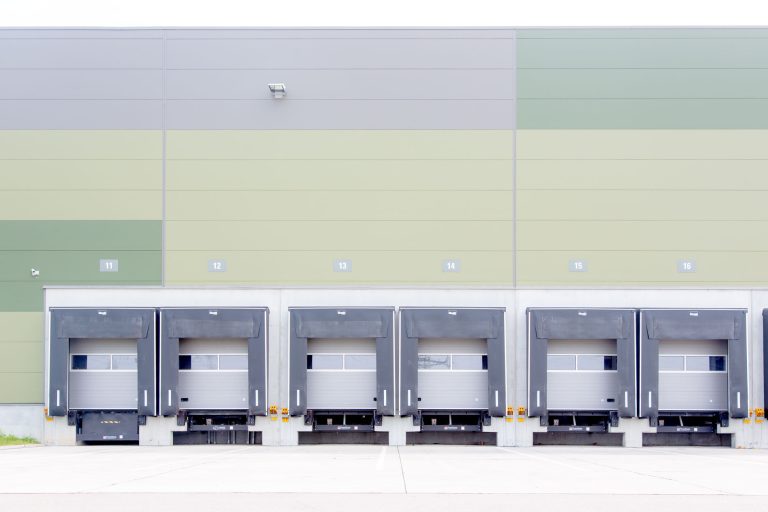 And this is just the beginning: In future, intelligent technologies will make it possible to support what we call best agers with age-appropriate work concepts. This means, for example, that the use of intelligent robots will reduce physical stress during standard activities. This includes, for example, lifting, stacking and commissioning. Here, machines can relieve the arms and shoulders of logistics workers. "Working in logistics is becoming more demanding and less physical, but that doesn't mean it can work without our employees and, in particular, without skilled personnel," summarises Wilma Kauke. "And that is precisely where we again need well-trained professionals, of which there is an increasing shortage. In this area, we are focussing on training and retaining our own employees internally according to their abilities and needs."This means that human beings are not replaceable in intralogistics – automation solutions from LAPP are available for the everyday work processes.