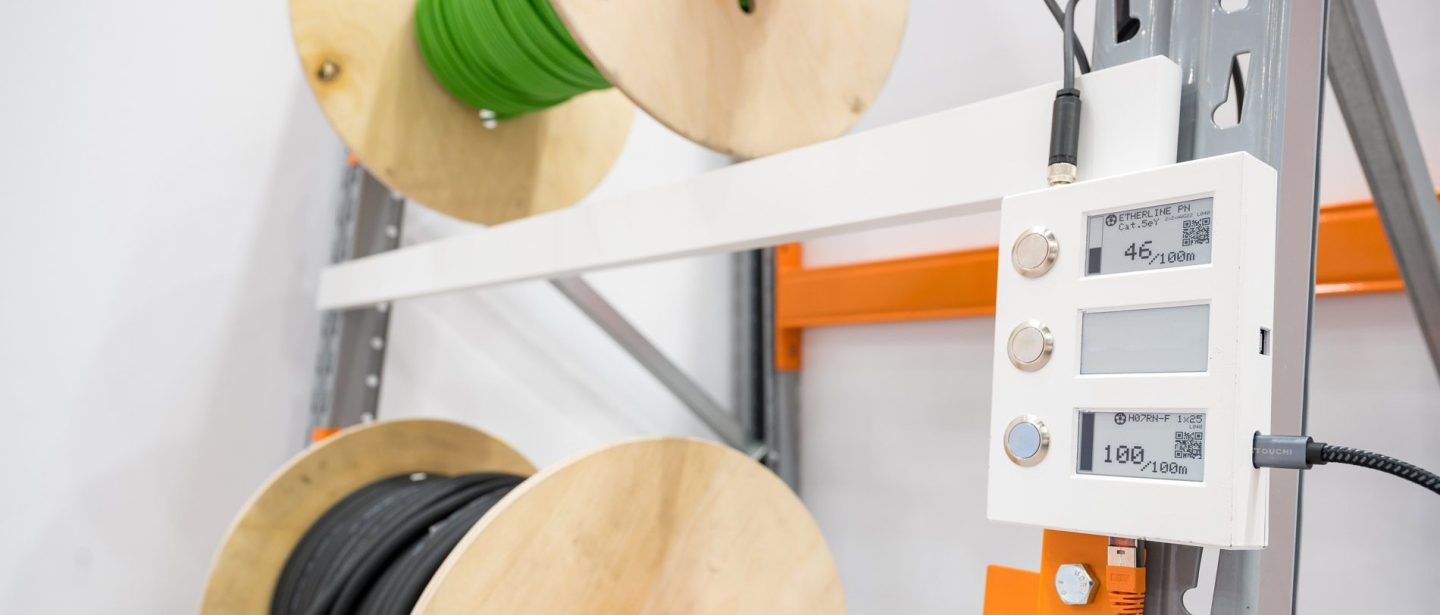 Dominik Schmalzried has innovation in his blood. Together with his brother Patrick, he had already appeared in the German TV show "Höhle der Löwen" (German version of Shark Tank) with his design of a revolutionary, lightweight PC gaming mouse. Now, the mouse is a highly sought-after professional tool for competitive gamers. Today, at LAPP, the Stuttgart-based global market leader for integrated solutions in the field of cable and connection technology, he incorporates his drive for innovation into his role as Global Business Process Owner for Digital Innovation. This also includes having his ear attuned to happenings within the industry. During on-site visits, many customers told him that they had lost track of their cable inventory. For at least one, this had already led to production downtime – and to paying expensive instalments. Dominik Schmalzried used this as an opportunity to revisit a long-standing idea by LAPP about a cable drum that not only monitors how much cable length is removed, but also automatically reorders cables if they fall below a specific minimum quantity. Now LAPP is continuing to develop this system, called "eKanban", in close collaboration with customers, under the leadership of Dominik Schmalzried and the participation of Manuel Richter, Global Business Process Owner Marketplace & Portals, and Dr. Patrick Olivan, Head of Business Development.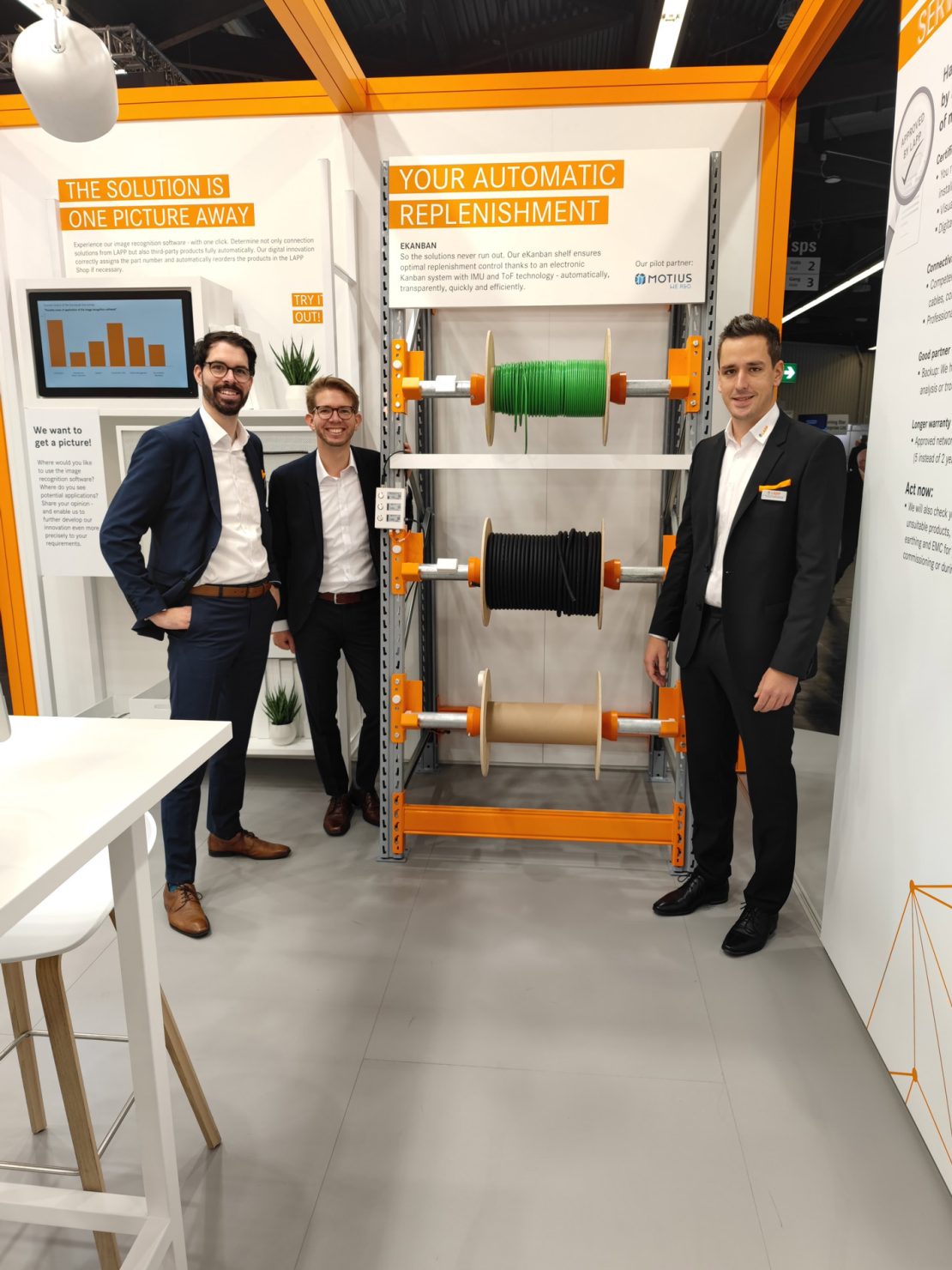 How do you make a cable drum smart?
First of all, the question about technology had to be clarified. In the initial version, distance sensors were to tell how much cable has been removed from a drum and how much is left. However, this method proved to be too inaccurate. In the second variant, the team used an inertia sensor, which measured the drum rotations and calculated the quantity of cable removed.
"Instead of 10 to 15 percent inaccuracy, the new technical solution means that we have a maximum deviation of one percent – which is more than acceptable for the intended application," explains Dominik Schmalzried. This solution was therefore patented by LAPP. It consists of the aforementioned rotation sensor on the cable drum or axis and a display attached to the drum rack. Both components can be easily retrofitted to existing cable racks and drums.
There is also a connection to digital systems by LAPP. The LAPP eKanban is also to provide interfaces to ERP systems as part of its development to series maturity at a later date – based on the motto: Industry 4.0 for cable inventory management.
Automatic reordering for more efficiency and safety
Users can configure and control the system on a digital dashboard. There they see the cable drum fill level almost in real time. They can also set a threshold for automatic orders. If the system is connected to LAPP, the order date can be set up flexibly: the system measures how much cable length is consumed in a specific period of time. At the same time, it checks with LAPP about how long a delivery will take. By comparing consumption and delivery forecast data, the system can then schedule the reorder in such a way that replenishment arrives on time.
Dominik Schmalzried is confident that such solutions will soon become the norm: "Companies are experiencing highly competitive markets today and therefore need to be as efficient as possible. They also depend on maximum process reliability. Networking and automation offer great potential here, as they reduce inefficient manual and hence error-prone processes. And because they create greater transparency, which improves planning."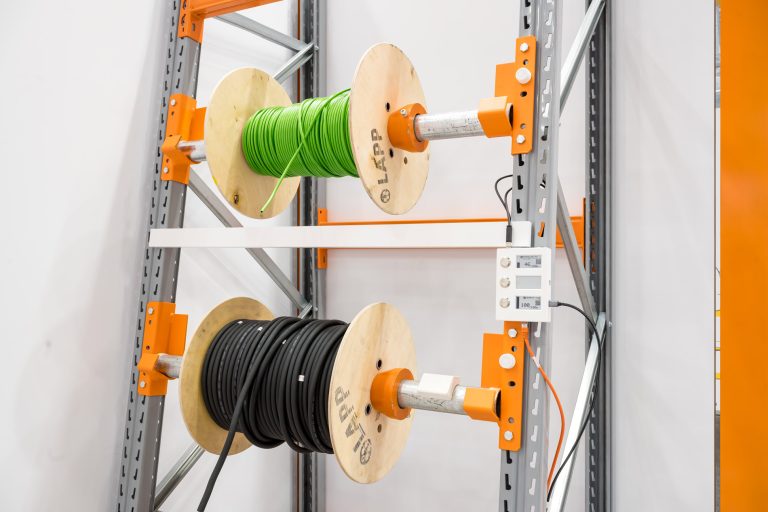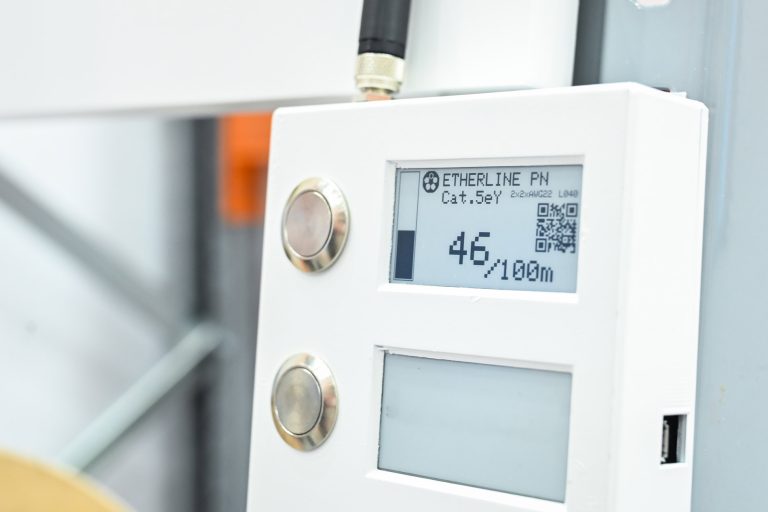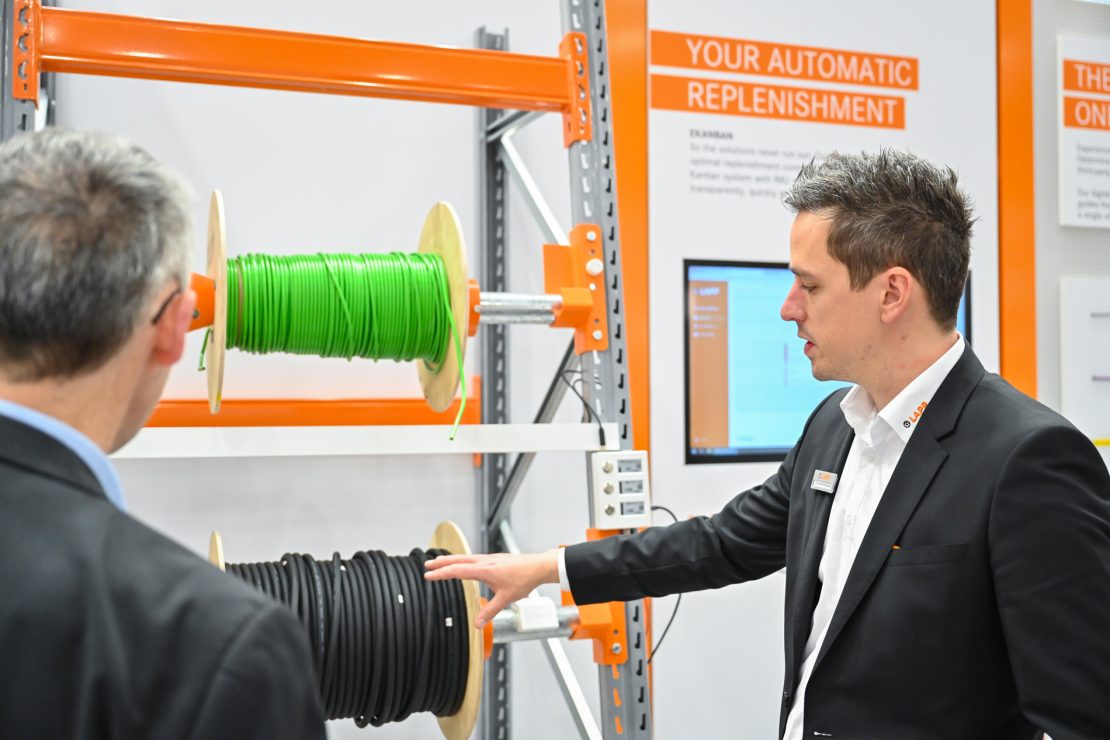 Development close to the market and the customer
For LAPP, innovation means being close to the market and to customers. The company therefore demonstrated the "eKanban" system at trade fairs early on in order to obtain feedback from potential users. "You never know what the reactions will be, and the customer's interest in an innovation ought to be tested and validated as early as possible in development to ensure that we are on the right path with our ideas," explains Dominik Schmalzried. "However, in this case, it was a complete success. Some trade fair visitors wanted to take the system home with them right away."
Over the next few months,LAPP will be testing the solution with several pilot customers. When it is launched on the market, it should be able to reliably utilise its full potential for improvement: lower process costs, efficient storage and avoidance of production downtimes. Meanwhile, Dominik Schmalzried is already thinking about his next innovations for LAPP: "The thinking cable drum was by no means the final word but, rather, it is just laying the foundation for further innovations."