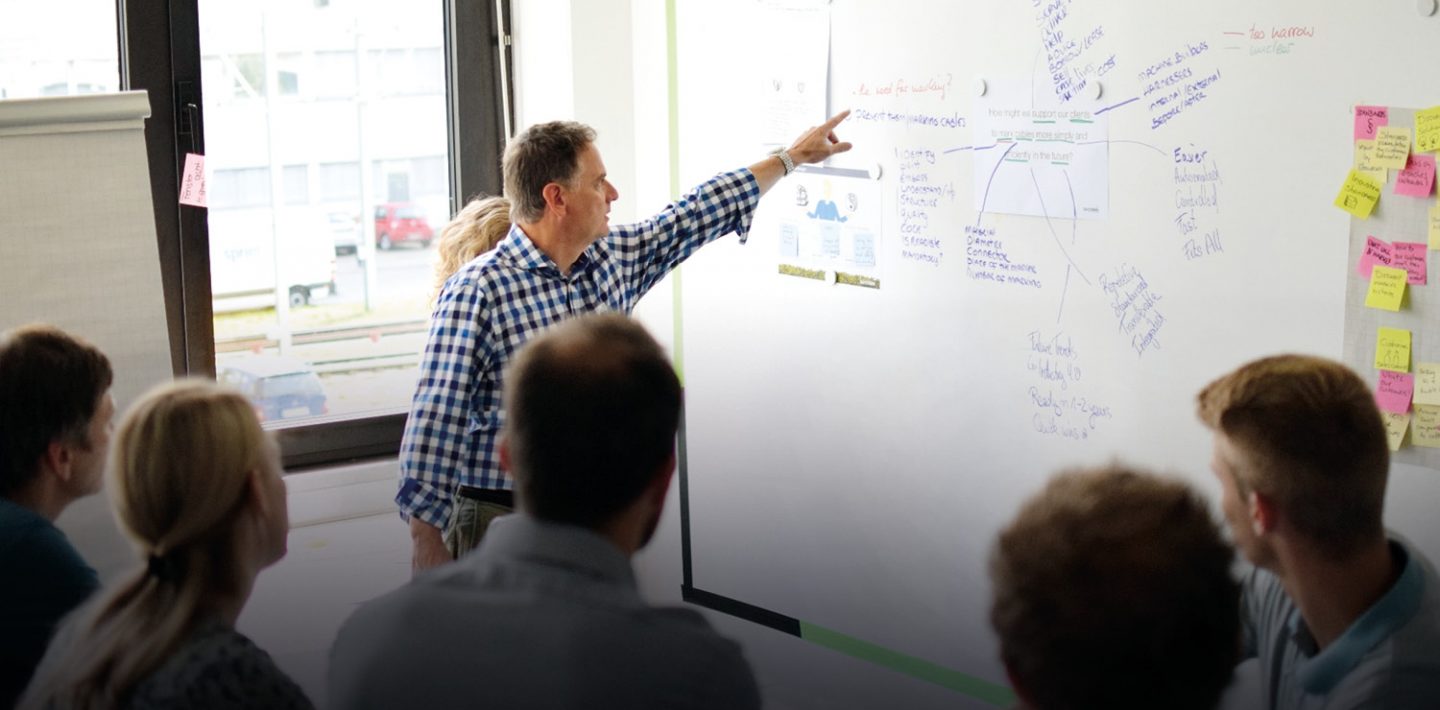 What exactly is design thinking and why is it an important topic for LAPP?
Luisa Di Rosso: Design Thinking is a method of developing innovative products and services that actually meet the needs of the respective target group. This is achieved by using a structured procedure: identifying a real customer problem, developing prototypes for a solution that can be experienced using appropriate creative methods, and having potential users test and evaluate the solution at an early stage. Their feedback is used to adapt prototypes until the identified customer problem is solved. Interdisciplinary work helps here, so that as many aspects as possible can be considered from the start. A good learning culture is very important, because if you have prototypes tested early on, you also risk failing. But that is an essential requirement for success in the end.
Freya Stonawski: Design Thinking is important to us because innovation is firmly anchored in LAPP's culture as one of the four core corporate values. What matters most for us is what is actually desired and required on the market. We have also identified this customer focus as a key success factor in our Strategy 2027. Globalisation and the rapidly increasing expectations of the markets in terms of product life cycles and individualisation are definitely challenges here. At LAPP, we proactively approach these through approaches such as Innovation for Future and Design Thinking.

How do you implement such an approach in a company like LAPP?
Freya Stonawski: It is important to emphasise that design thinking is not a workshop or creativity pitch. In a workshop or meeting, we often hear the statement: "Let's do Design Thinking".
But design thinking is not something you just pick up and then put down again. It is a way of thinking and a methodology of how we approach challenges in the development of products and services. It is therefore our aim to fundamentally integrate customer and people-centric thinking into day-to-day work and regularly offer our employees the platform for interdisciplinary work, which is a prerequisite for design thinking. This also requires a different type of training, which is why we are currently developing new concepts. The central aspect of empathy is also to reflect the needs and wishes of the people for whom we develop our products and services.

What is the level of progress Design Thinking has already reached at LAPP?
Luisa Di Rosso: Analysing this was an important part of my project work. The first Design Thinking project took place at LAPP back in 2017, others followed, and since then the method has already spread in certain areas. Attendees received positive feedback regarding customer-focused thinking, which shows the added value of design thinking for LAPP. LAPP also has a good supplement in the Innovation for Future process, where we also work according to the Design Thinking method. As a result, the agile working culture at LAPP has also evolved further.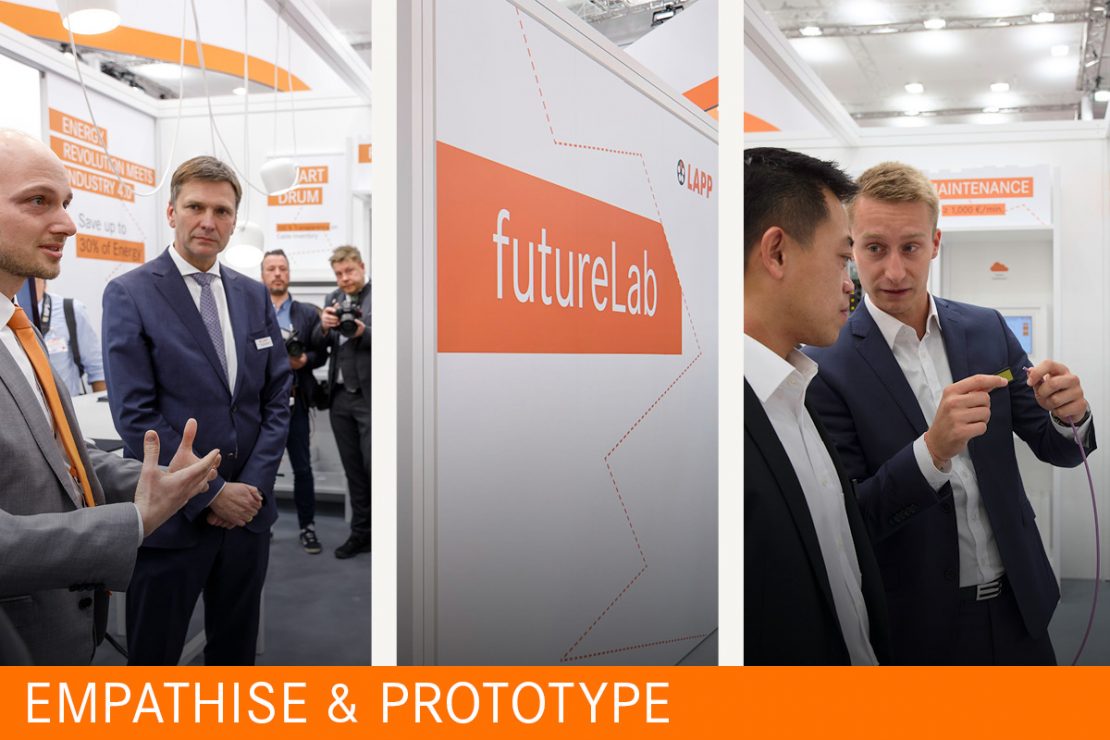 How exactly does this method focus on the customer with their needs?
Freya Stonawski: This often starts in the classic way with research on the web, but also in conversation with other employees who have specific knowledge about the target group. This allows us to build up a small pool of testimonials, photos, impressions, personas that give us a first impression of the client group. When talking to people from the target group, employees in Sales, Innovation Management, Product Management or Logistics will seek direct feedback on the ongoing project. A central component here is also a visit to the customers, because there is no substitute for being there live and in colour. Another option for us is the futureLab, where we will present our prototypes to interested parties at a trade fair to receive their feedback. This enables participants to be acquired for pilot projects.

Has Design Thinking at LAPP already led to specific products?
Freya Stonawski: Yes, the method played a central role in the development of ETHERLINE® GUARD, a monitoring device for data cables. We presented the concept for predictive maintenance at the futureLab at Hannover Messe 2019 at an early development stage and collected feedback. This feedback was a central point of orientation for our next steps. In 2020, we then tested the solution in practice in pilot projects with three customers from the medical engineering, automotive and intralogistics sectors, as well as at LAPP's service and logistics centre in Ludwigsburg. Our development team has gained valuable insights, for example, into how and why wear and tear happens to data cables in real-life applications, or that many of our customers would rather have a wired solution than a wireless one. In this way, we launched a product that was optimally tailored to the actual market needs from the outset.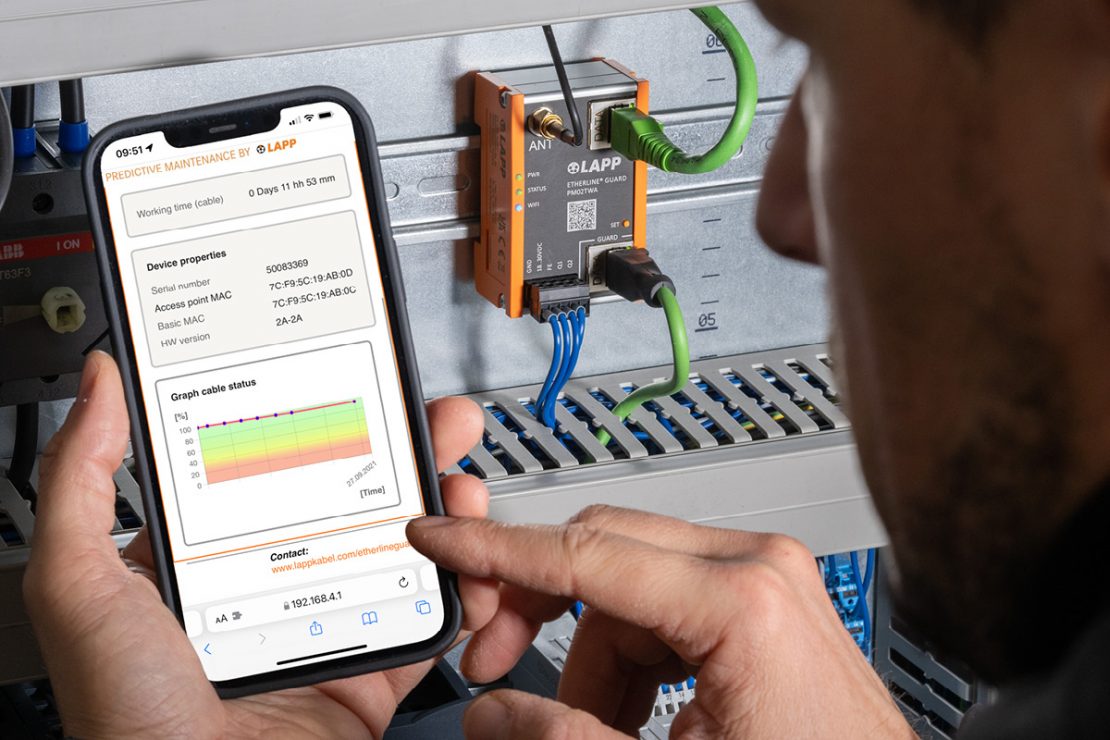 Does Design Thinking only have advantages? Or are there also risks?
Luisa Di Rosso: There are plenty of research into this. In general, it can be said that this approach of innovation has many advantages in the first place. The main advantage is that it provides a customer-centric and interactive approach that places the user at the centre of development and thus produces products and services that are actually needed and wanted. It also breaks down silo thinking in companies, brings more perspectives into play through cooperation across departmental and hierarchical boundaries as well as age groups. However, it is a challenge for many companies to be so brave to go public with unfinished prototypes. This often requires a change in mentality. In addition to focusing on the customer, it is important not to lose sight of profitability and to remember that there are different customer types – we shouldn't just focus on one and make our solutions too specific.
Freya Stonawski: We really have to bear this in mind. Design thinking is therefore integrated into a whole range of methodological tools for innovation. Of course, we also need to look at the complexity of a question in order to then apply the appropriate method. But in order to be able to optimally serve customer wishes in the future, it simply needs several and new options to drive innovation. At LAPP, we push everything that drives our innovations forward. Design Thinking is one of them.

Thank you very much for your exciting impressions on design thinking at LAPP.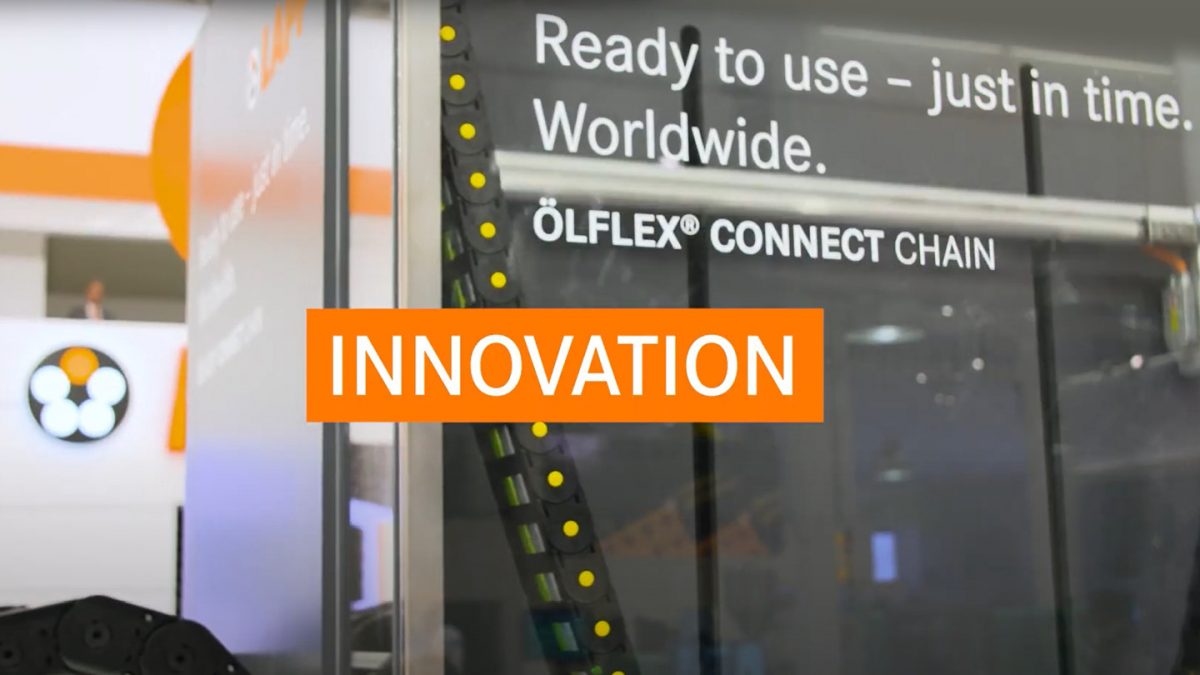 Video: © LAPP: Curious how innovation at LAPP works?