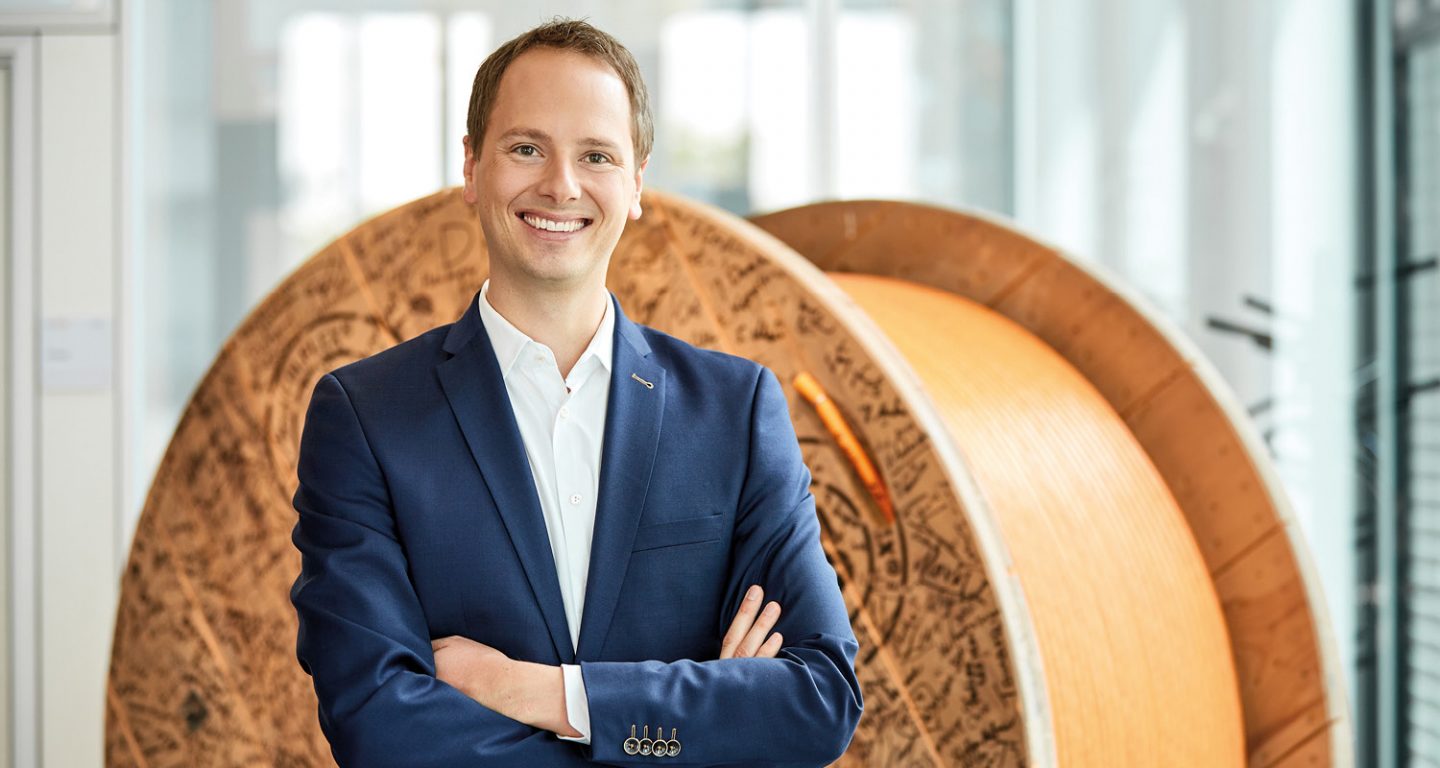 Prof. Dr. Dr. h.c. mult. Péter Horváth: In a family-run company like LAPP, the family's values provide a decisive framework for the shape of the entire company. Could you outline these family principles for us?
Matthias Lapp: For many years, we have had a value compass: family-based, innovative, success-oriented and customer-oriented. These are the guiding principles for our day-to-day actions. These clear values have made us strong as a company. If we align our behaviour with them every day, if we deal respectfully and fairly with one another and with our business partners, we will be able to continue LAPP's success story as a leading manufacturer of system solutions for cabling and connection technology – I am confident of that. We don't live our values just because of tradition, we do it because we believe in them.
The "purpose" concept – which was developed by large public corporations in the USA – has been a hot topic in Germany for some time. Are you familiar with the concept?
Of course, I'm familiar with the concept. And in large public corporations there is certainly a need to create this kind of purpose concept. After all, these corporations have a large number of shareholders whose only real goal is normally to earn the highest possible returns. As a family company, we have a very different mentality. Sustainable action is in our DNA. We think in terms of generations. I believe that every company should ask itself why it exists and what the added value is for our society. For example, with our management team we ran a purpose workshop to find answers to these questions from our perspective.
Could you call purpose a social "why" for LAPP?
I think purpose is a buzzword, but it's still relevant. We're more specific. Our purpose is: "Creating the best value for our customers". The fact is that we have always assumed social responsibility as a family company. Even my grandparents, Ursula Ida and Oskar LAPP, who founded our company in 1959, took on social responsibility. Our employees are always focused on sustainable action and responsibility. That's why we have won awards for our HR work based on different life phases, as we support employees in achieving a healthy work/life balance through all life phases. The German Federal Ministry of Family Affairs, Senior Citizens, Women and Youth also named us the most family-friendly company in Germany. Even outside the company, social and cultural engagement is something close to our heart.
Would you say the concept is firmly established at LAPP?
Yes, definitely, but of course we can get even better. To give some specific examples: We set up the Oskar Lapp Foundation in honour of our grandfather Oskar Lapp, who died of a heart attack. The foundation provides young academics with incentives to effectively engage them in cardiovascular research and is worth 12,000 euros. An Oskar LAPP Grant, which provides up to 20,000 euros for equipment, is also awarded every two years. The construction of the Möhringen community centre in Stuttgart was also only possible thanks to a generous donation of 600,000 euros.
Corporate social responsibility (CSR) and Economy Sustainability Policy (ESG) are now often used as guidelines for all business activities – including in the context of purpose. How firmly established are CSR and ESG at LAPP?
I think that these issues are definitely well established in our company, especially when it comes to a focus on sustainability. We have a portfolio for wind and solar parks and for e-mobility. We are also involved in development projects for energy storage, for example. For many years, LAPP has been purchasing one hundred percent green electricity in Germany, including our own photovoltaics and geothermal systems, which we had to invest in. We also try to be sustainable in our products, and in all of the processes we use. We aim to avoid or limit waste of resources as effectively as possible. This is why the owners and the Board of Directors launched a sustainability initiative. The first specific steps for more sustainable activity are defined in our Strategy 2027.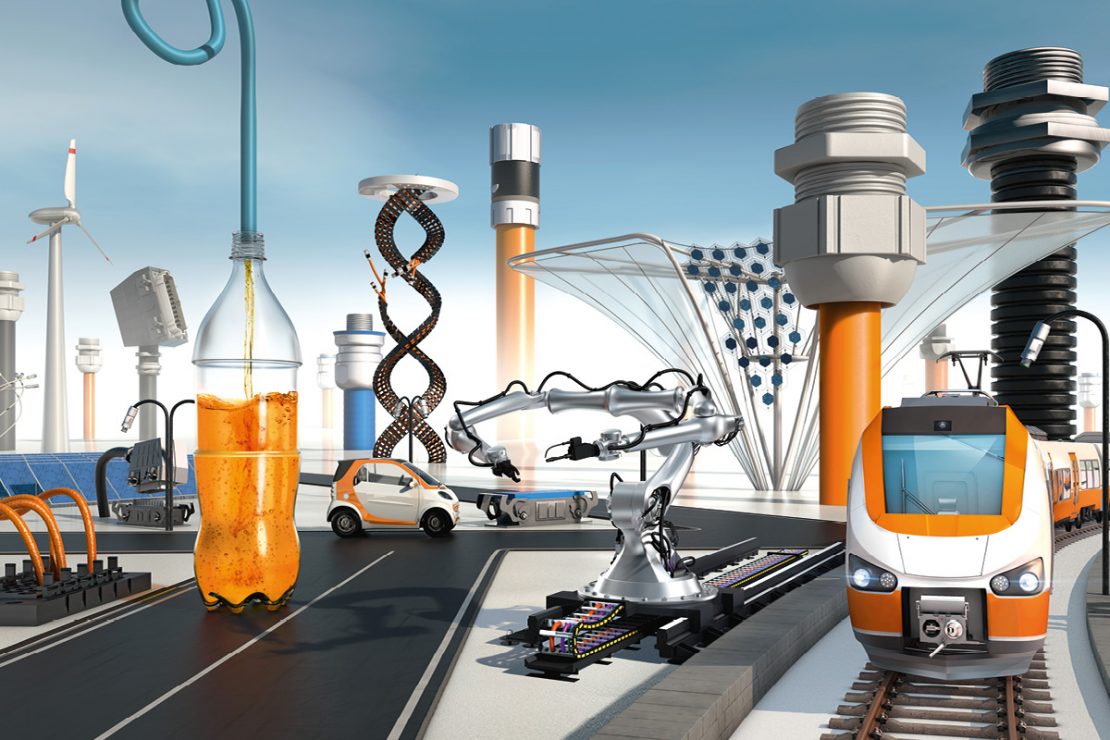 Do you think that living a purpose has a positive effect on employee satisfaction and motivation?
Yes, absolutely! Particularly when it comes to recruitment, I think we have a major advantage if we are perceived externally as putting ESG and CSR into action. You can see it in the private sphere. People are increasingly choosing sustainably produced products. Everything from vegan sausages through to electric vehicles. Our society is changing. There is a totally new spirit in the air. Any company that ignores these trends will become a dinosaur, and we all know what happened to them.
LAPP operates worldwide. Are there any national differences with regard to CSR or ESG or is there a uniform global corporate spirit?
No, there are no differences. Our values apply worldwide, just like our code of conduct. We are ONE LAPP, we have a shared corporate culture, and we live by that wherever in the world we happen to be.
Is CO2 neutrality something that LAPP is planning for?
Of course! We have comprehensively analysed our CO2 footprint and defined five core areas: Energy savings in production, product material efficiency, avoiding alarming materials, global transparency and traceability, and personal behaviour focused on sustainability. This will now be implemented in specific projects. A roadmap is designed to ensure that we work continuously on the most relevant levers and significantly increase our resource efficiency.
Does LAPP have a communication strategy to raise awareness of the company's values among all stakeholders and the general public?
Everyone involved with us has known our values for years because we actively communicate them and live by them. You can also read more on our website and in numerous publications. Our communications strategy as ONE LAPP is currently much more important, as our employees are the key to success. We have initiated cultural change in the company worldwide. One unified logo was the first step, and we are also growing together internationally as ONE LAPP despite our different cultures and mindsets. We are one big family. We have broken down old hierarchical structures. Every employee, whether they are in production, sales, logistics or administration, is challenged to take on responsibility.
Is it not difficult to continue the integration of ONE LAPP and maintain this affinity in the time of Coronavirus?
Yes, it is. Maintaining proximity to our employees is much more complicated and energy sapping. I've never communicated with employees and managers as much as I am doing now – in video messages or streaming conferences where questions are asked directly and direct dialogue is possible. And I often simply reach for the phone. But I'm longing for normal times to return. Because these digital services can never completely replace direct contact.
At LAPP, people from outside the family are part of the company's senior management team. How does the family ensure that these managers convey the family's values to the rest of the company?
We have an outstanding management team, which meets regularly in various groups. Our managers also live out our values. We are the Lapp family and the managers, and of course all our employees, are the Lapp family too. We have very good cohesion in our companies locally and internationally.
Would you agree with my hypothesis that in family companies the purpose concept is generally already in place and practised?
Yes, I agree with your hypothesis. There are many family companies that have been living their purpose for a long time. And the purpose concept has been part of the LAPP DNA for a long time.
Mr. Lapp, thank you very much for this informative conversation!
Questions were asked by Prof. Dr. Dr. h.c. mult. Péter Horváth