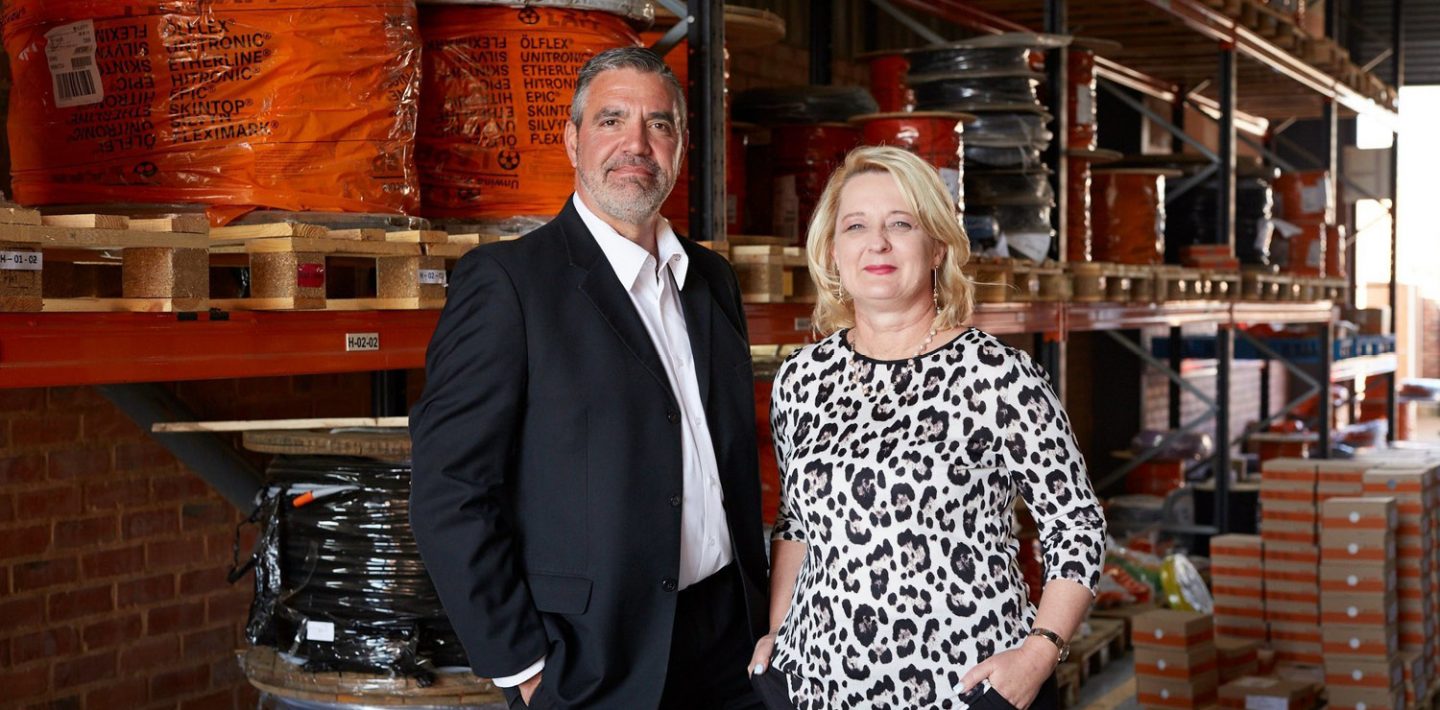 This kind of tour is also very helpful in presenting our portfolio of services, as the pandemic has recessed. LAPP Southern Africa not only advises and supplies customers in its own country, but also many neighbouring countries such as Ethiopia, Uganda, Kenya, Tanzania, Congo, Zambia, Mozambique, Zimbabwe, Botswana, Namibia, Madagascar, Eswatini, Lesotho, Mauritius, Reunion and the Seychelles.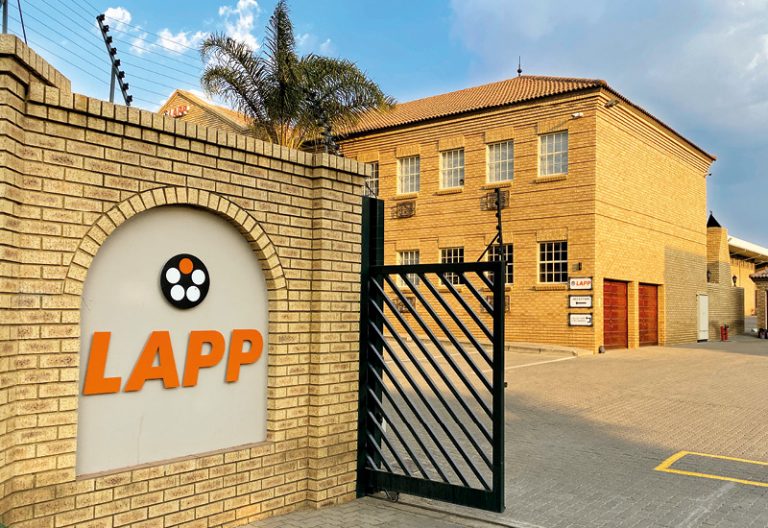 The new headquarters of LAPP Southern Africa is located in Gauteng, close to O.R. Tambo International Airport, the main airport for Southern Africa near Johannesburg. At around 3856 square metres, the building for administration, sales and logistics is almost eight times the size of the old building in Modderfontein. This was also necessary, because the demand for connection solutions from LAPP is constantly growing. Especially since 2015, when LAPP Southern Africa was founded as a wholly owned subsidiary of LAPP. Orders were previously processed via a sales partner.
Now LAPP Southern Africa has 27 employees. LAPP's connection solutions are primarily used in the food industry, the paper and pulp industry, renewable energies and also in mobility sectors such as the automotive and rail industry. There is a particularly high demand for ÖLFLEX® power and control cables, the renewable energies and mini-grid systems portfolio, as well as solutions for industrial communication, as industries are increasingly automating in southern Africa. The team is currently working on specific products for the introduction of 5G on the South African telecommunication market. "Our specialised logistics capabilities are also very interesting for our customer base", adds Chad Andrews, Managing Director of LAPP Southern Africa.
Thanks to the large warehouse in the new subsidiary, LAPP Southern Africa is able to deliver to its customers very quickly. The availability of products at the tip of Africa is a real USP. "We are where our customers are. It takes between 8 and 10 weeks to ship products from Europe, so our procurement strategy must be specific and well planned", says Chad Andrews.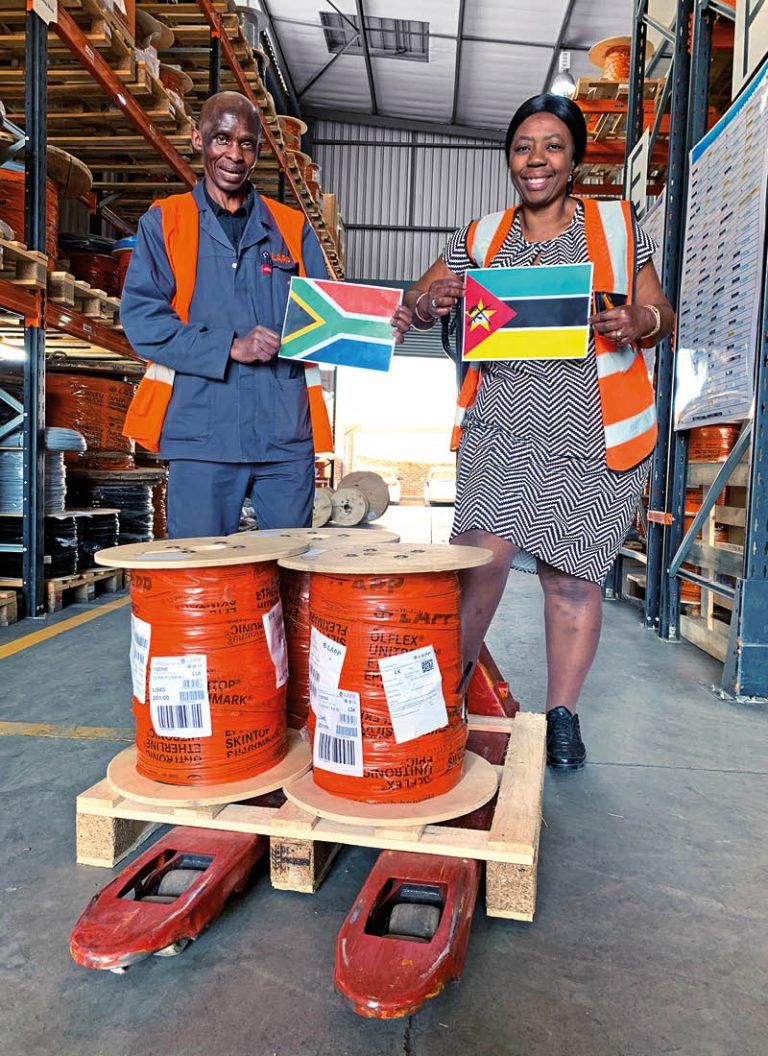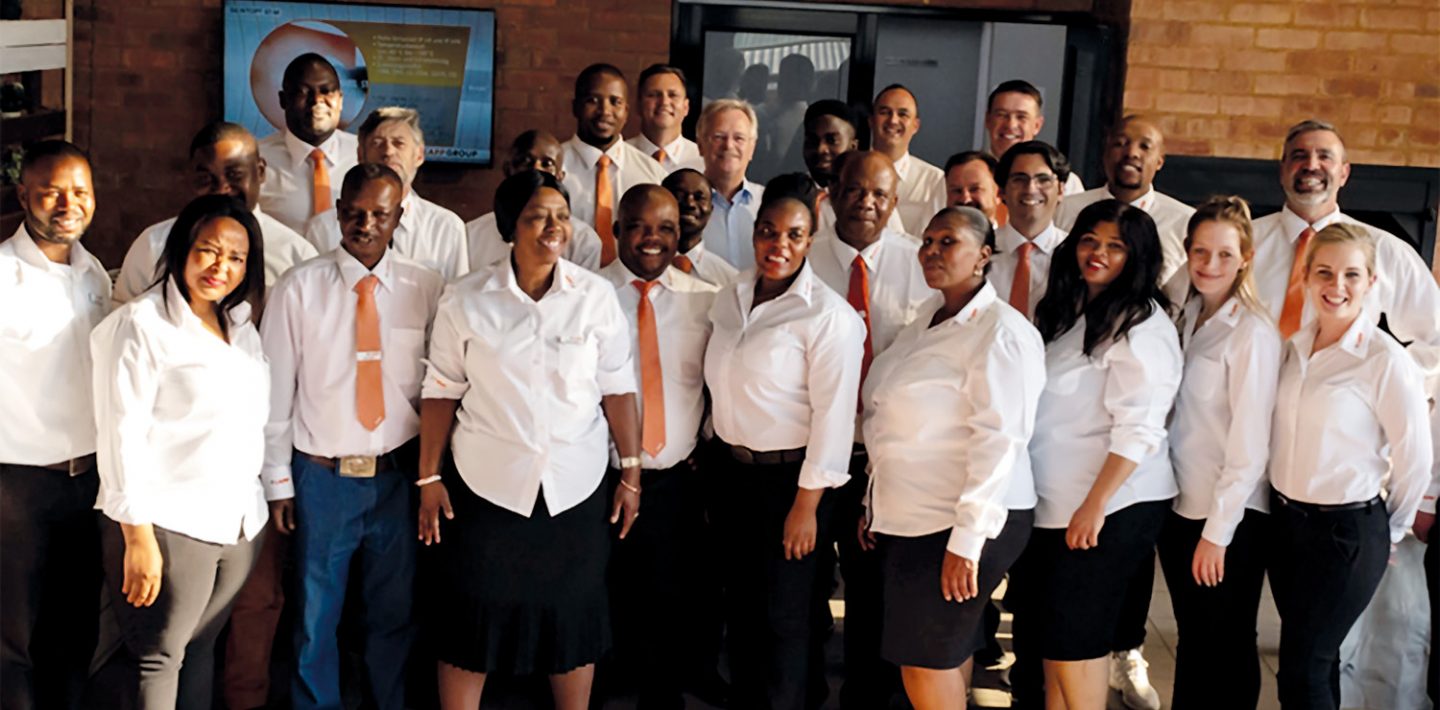 He sees challenges above all with the volatile exchange rate. The weekly fluctuations between the South African currency rand and the euro are sometimes enormous. Broad Based Black Economic Empowerment, a programme aimed at achieving equal economic opportunities for formerly disadvantaged citizens in South Africa, also makes it harder for the team to manage certain orders.
Despite all the limitations, the team has worked very successfully in the pandemic. Chad Andrews: "The people we employ have shown with great perseverance and courage that they can work successfully in very difficult and constantly changing conditions. I am very proud of that".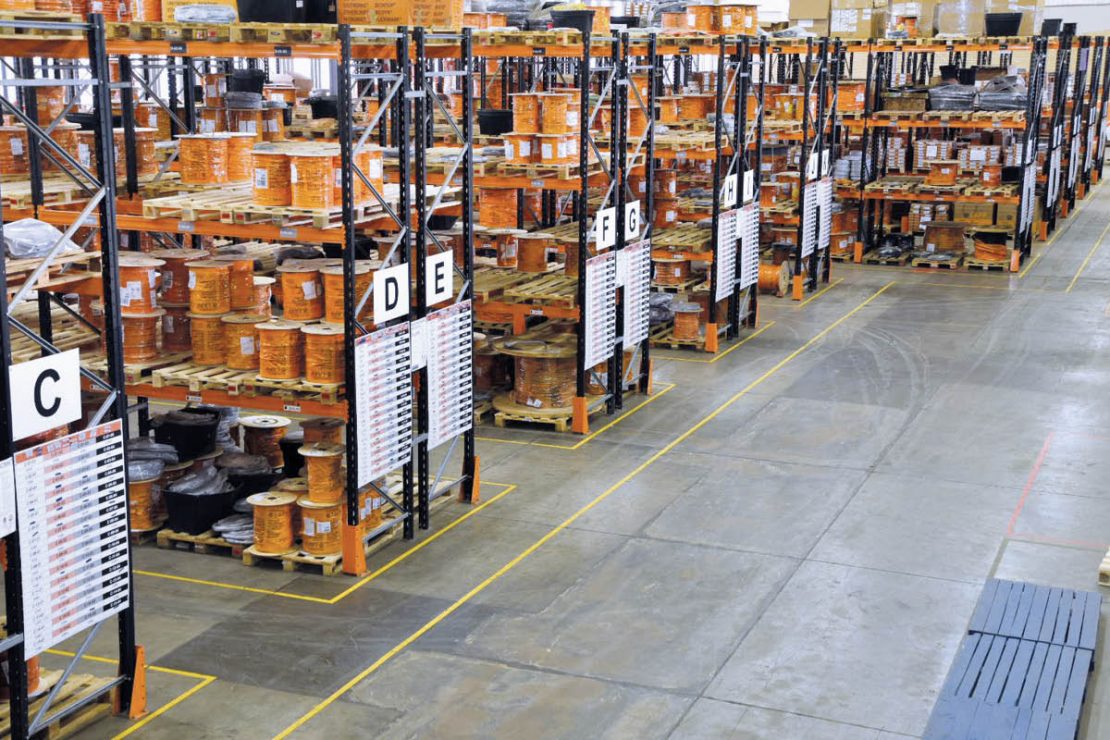 Incidentally, the African continent is an increasingly important market for LAPP. In North and West Africa, sales have so far been handled by the Portuguese company LAPP Policabos. In these regions, LAPP is supported by sales partners and local staff in Morocco, Tunisia, Algeria, Egypt, Senegal, Ivory Coast, Ghana and Nigeria. At the same time, the company's network of partnerships and digital presence are also being continuously expanded. "For us, Africa is a sleeping giant. We see great opportunities for growth in the long term. We want to be a part of that", says Andreas Lapp, Chairman of the Board of LAPP Holding AG.