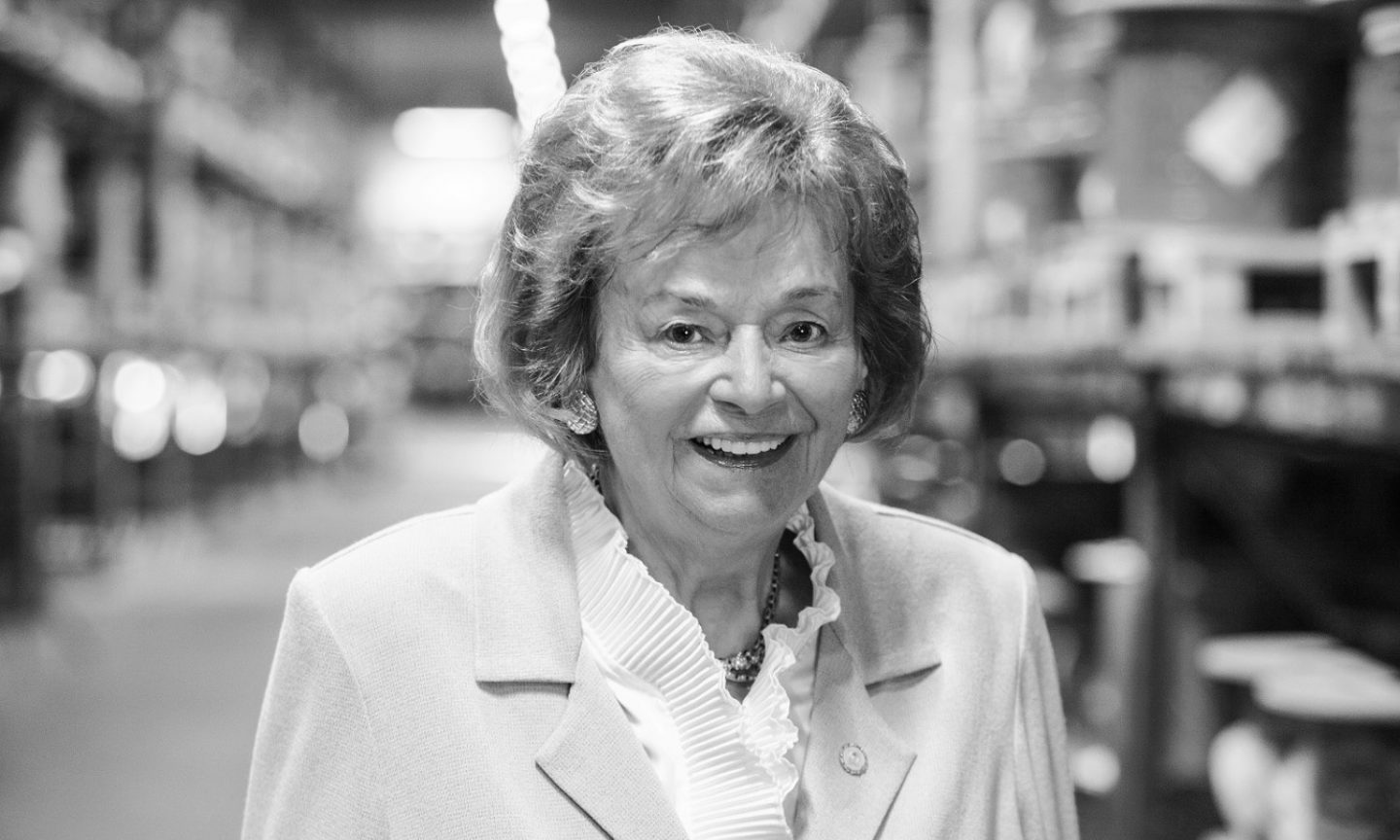 An insight into the life and work of this extraordinary woman:
30th May 1930
Ursula Ida Lapp was born in Benshausen (Thuringia). She was Paul and Anna Emmelmann's second daughter. Her father was a carpenter and her mother came from a family of gunsmiths. She experienced a carefree childhood. Until 1940, when her mother died unexpectedly. Ursula Ida and her sister Gisela now had to take care of the household and kitchen.
1940s
Ursula Ida attended primary and secondary school in Benshausen. She was talented in music and dreamt of a career as an operetta singer. It remained a dream. Instead, Ursula Ida trained as an office clerk at Mercedes, an office machinery manufacturer in Zella-Mehlis.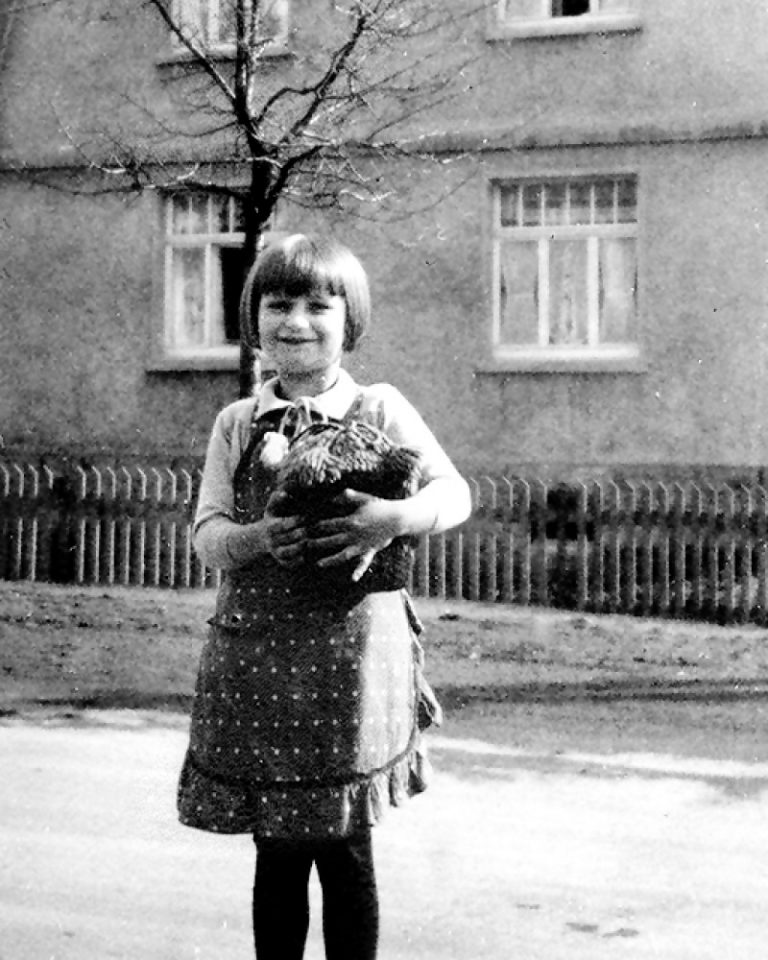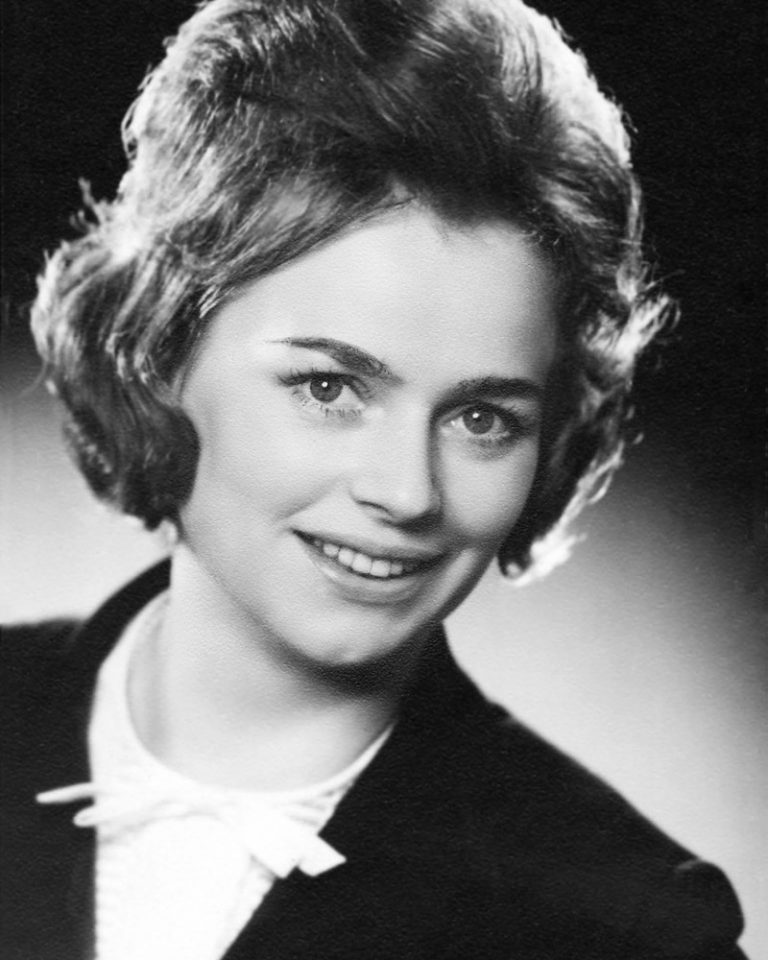 Christmas 1950
At Christmas in 1950, Ursula Ida appeared on stage and sang the main role in the operetta "Das Walzermädel von Wien". There, her later husband Oskar Lapp noticed her for the first time. They met shortly afterwards at the shooting club festival in Zella-Mehlis. Oskar Lapp, a good-looking, slender man, just back from captivity as a prisoner of war, spoke to her. Her initial sympathy quickly grew into attraction and a deep love.
May 1951
The wedding bells sounded for Ursula Ida and Oskar Lapp.
1952
Siegbert Lapp was born.
1955
The young Lapp family didn't feel at home in the GDR. While Oskar Lapp is curing a sudden gall disease at his sister's house in Pforzheim, wife Ursula Ida is being investigated by the state authorities at home in Benshausen. She didn't have it easy and had to report to the police every day, letters were opened. Then she left for the West via Berlin with her son Siegbert and only a handbag.
1956
Andreas Lapp was born.
Starting a new life was difficult for the young family, as all their belongings and assets were left behind when they escaped to the West. Oskar Lapp found a job in Echterdingen as a consulting engineer at for a manufacturing company in North Rhine-Westphalia. He developed the first rectangular connector for the industry.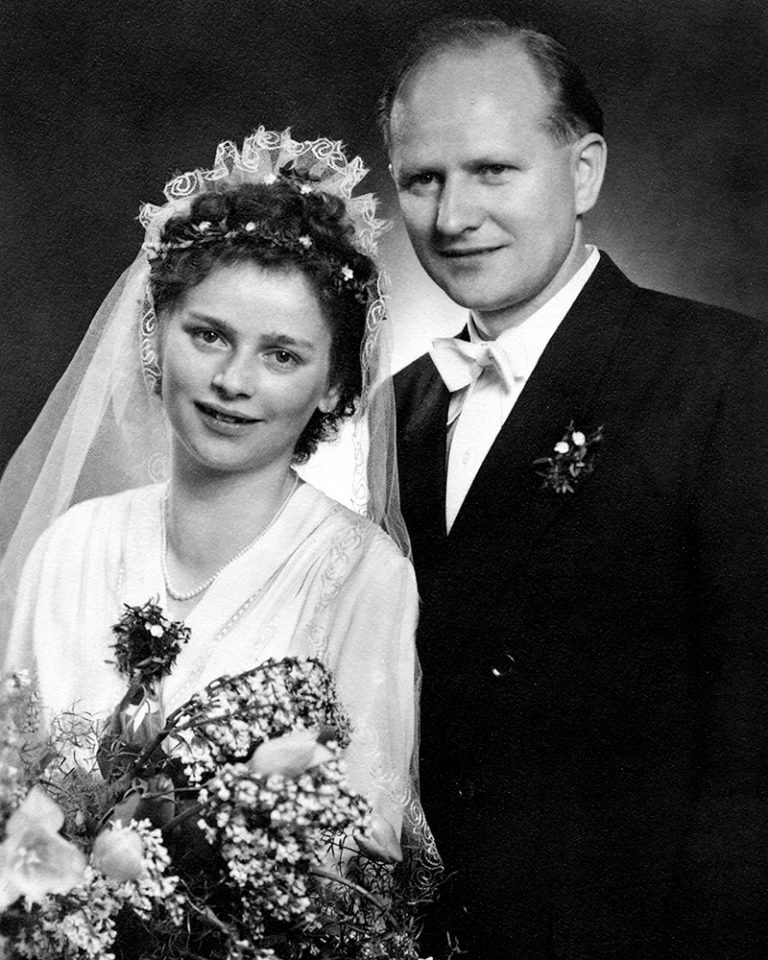 End of the 50s
Through his many customer visits, Oskar Lapp knew exactly what users needed. He invented the first industrially manufactured power and control cable – an invention that revolutionised connection technology. In addition, the invention was the first industrial product ever to be given a brand name. The name ÖLFLEX® was created at the kitchen table. It stands for oil-resistant and flexible cables.
1959
The married couple Lapp founded the company U.I. Lapp KG – U.I. stands for Ursula Ida. With a bank loan of 50,000 marks as start-up capital, in November 1959, Ursula Ida Lapp registered the company U.I. Lapp KG with the Stuttgart District Court. There she didn't let herself be shaken even by critical enquiries. "I don't properly speak the Swabian language, but I can certainly work like the Swabians."
As often happens with businesses in their infancy, the Lapps initially did business from the garage of their home in Stuttgart-Vaihingen. With ÖLFLEX®, Lapp set quality standards that are still applicable worldwide in cable production today. ÖLFLEX® was the right product at the right time and was a huge hit.
The early 1960s
Oskar Lapp took over the sales work and visited companies. This is how the first orders came. Ursula Ida Lapp stayed at home because the children were still young. In the evenings, she wrote promotional letters and took care of the bookkeeping. After a short time, the couple hired an electrician to support them, who often travelled to the freight station with Ursula Ida Lapp with a handcart and later in a Volkswagen bus. Here, the cables they'd ordered, which were delivered in rings, were labelled and dispatched immediately.
1962
Their third son, Volker, was born.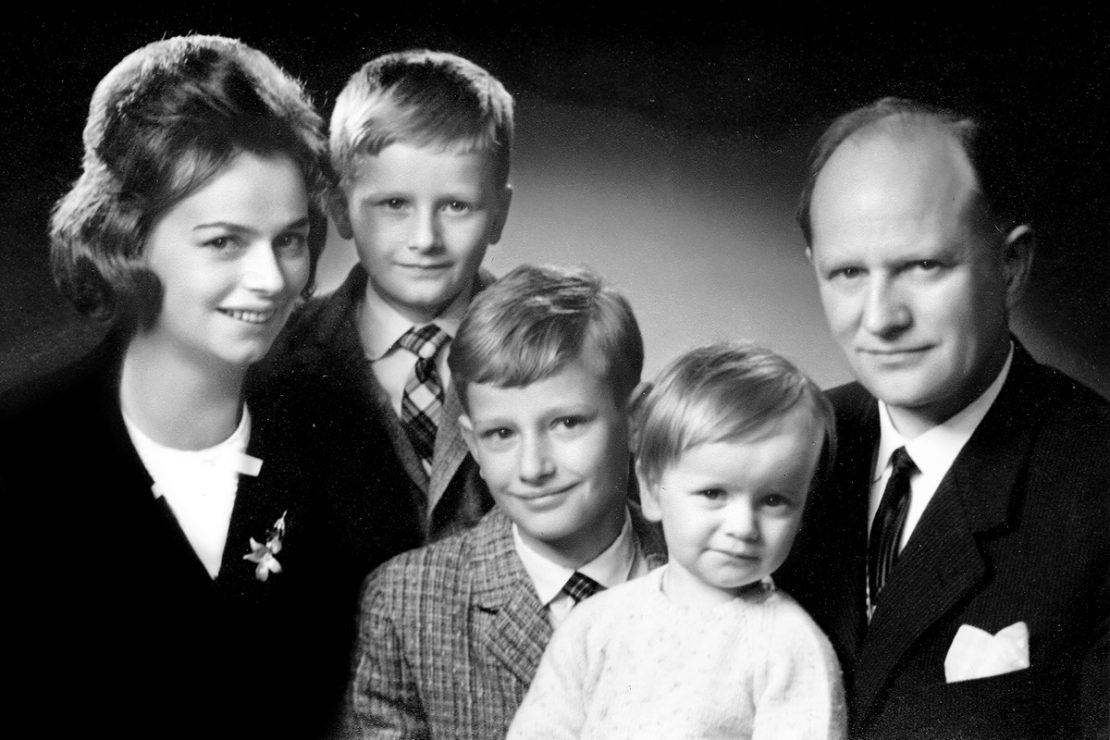 1963 – 1965
The economy was getting underway and the demand for ÖLFLEX® was enormous. The money earned by the couple was invested in expanding the company. Instead of handcarts, there were trucks parked outside the door. The couple found their first sales partners in Switzerland and Israel back in 1960. The garage and garden were also used for the company. Soon, 30 employees were working for U.I. Lapp KG. Lapp Kabelwerke GmbH was founded in Galileistraße in 1963. In 1965, the company headquarters was moved from the family home to Schulze-Delitzsch-Strasse – today's company headquarters.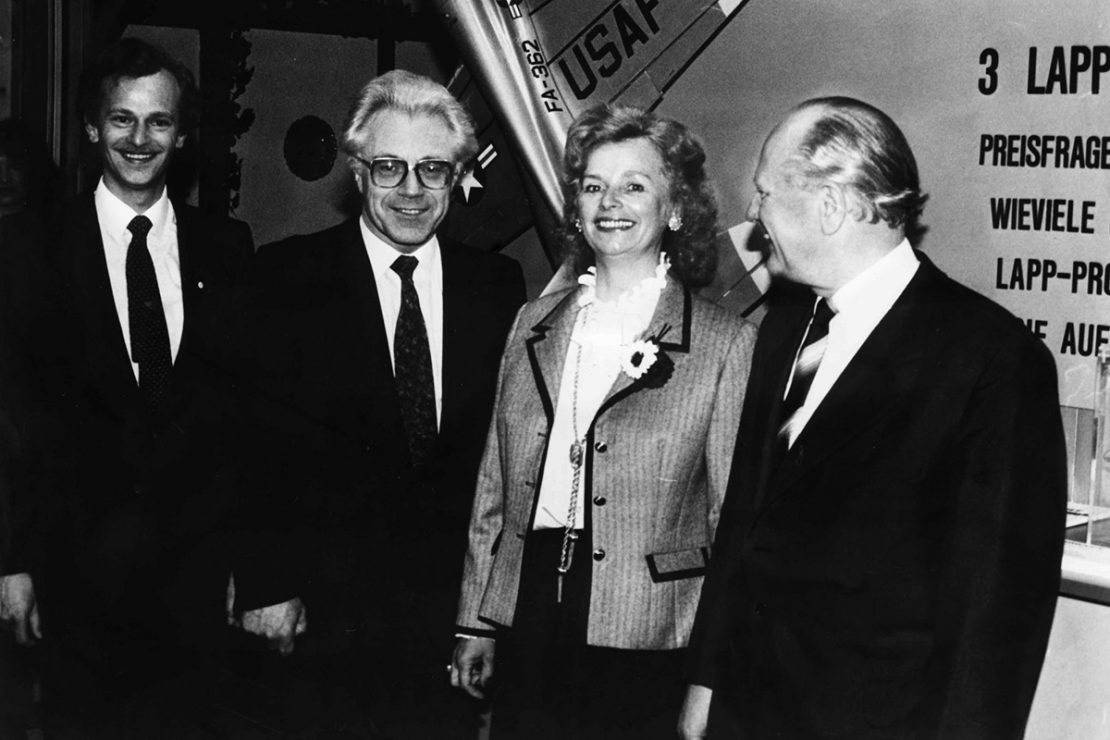 1965 – 1987
The company grew rapidly. The first international subsidiary was founded in 1976 by the Lapps in the USA.
More brands were added: UNITRONIC® data communication systems, HITRONIC® fibre optic cables, SKINTOP® cable glands, SILVYN® cable protection and guiding systems, EPIC® industrial connectors, ETHERLINE® data communication systems for ETHERNET technology and FLEXIMARK® marking systems. To offer customers the best service in the field of connection technology, LAPP developed, produced and supplied "everything from a single source" – a principle that remains LAPP's recipe for success today. Ursula Ida Lapp was always at her husband's side. She advised and supported him wherever she could and had his back. The children also learned how to help at a very early stage.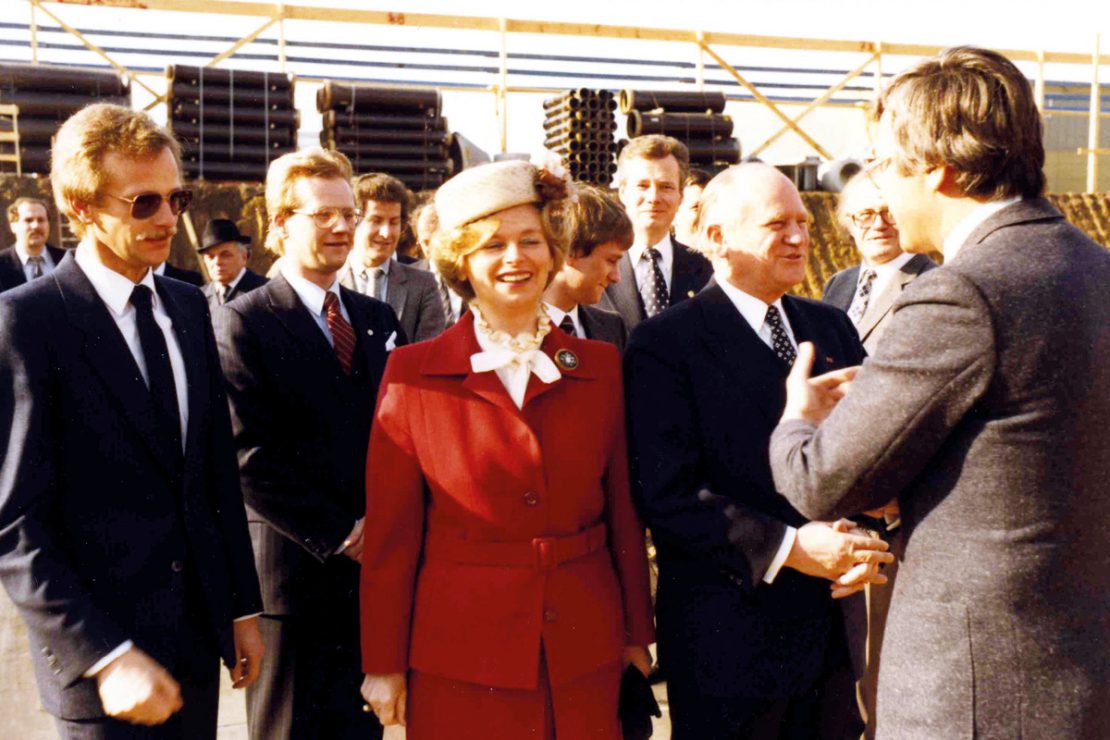 1987
On 25th April 1987 Oskar Lapp suddenly died of a heart attack. His sons Siegbert and Andreas Lapp took over the management of the company together with their mother, and successfully carry on running the company in the founder's spirit. The company grew both nationally and internationally. Courage, determination and entrepreneurial vision are virtues shared by the two second-generation leaders of the company.
1992
In 1992, Ursula Ida Lapp established the Oskar Lapp Foundation in memory of her husband and the entrepreneur. It promotes research into heart disease.
1995 – 2005
The number of international companies was growing. The LAPP Group is now represented in the main international markets in Asia, Europe and America.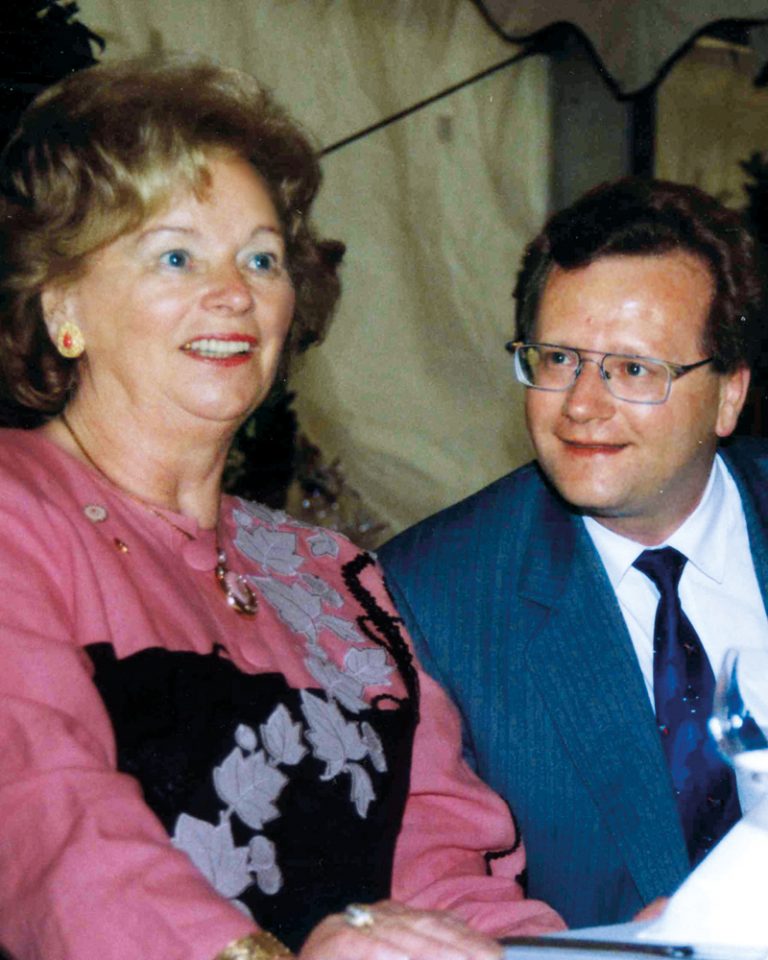 1998
Andreas Lapp became Chairman of the Board at LAPP Holding AG. His brother, Siegbert Lapp, managed the Innovation and Technology department. Ursula Ida Lapp was Chairwoman of the Supervisory Board.
2006
The first e-shop went live, enabling German customers to shop online. LAPP was the first cable and connection technology provider to enable its customers to buy quickly and conveniently on the Internet.
2007 – 2008
LAPP was growing worldwide: the largest production plant in Forbach, France was being expanded. Investments were also being made in America and India. In Spain, the Czech Republic, Norway, Korea and Brazil, LAPP acquired new buildings for sales, warehouses and logistics. New sales offices, such as those in India and China, offer customers a greatly improved local service.
2010
To mark the 50th anniversary of ÖLFLEX®, LAPP organised a superlative event – the ÖLFLEX® World Tour. Circumnavigating the globe, ÖLFLEX® visited eleven LAPP sites, where special events were held for customers and employees. Ursula Ida Lapp was often present.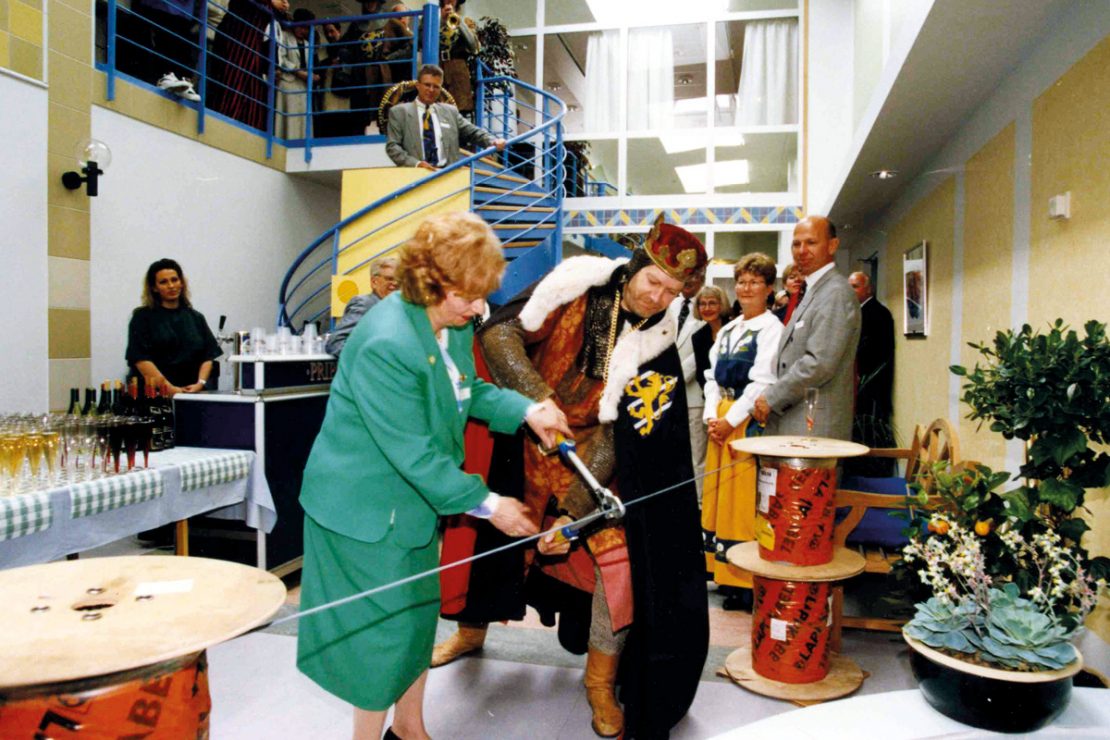 2012 – 2013
Further expansion in Asia: In 2012, LAPP opened a second plant at Bhopal in India and launched its own production plant in Shanghai in 2013.
2013
With its new service and logistics centre in Ludwigsburg, LAPP set new standards for logistics and service in the cable industry. With over 320,000 square feet of floorspace, it stores up to 90,000 cable drums that can be loaded onto trucks via 30 ramps. Fully automated warehouse technology guarantees that LAPP customers throughout Germany receive the goods they've ordered within 24 hours.
Founding of additional foreign subsidiaries, e.g. in Slovenia, Kazakhstan, Hungary, Japan and Panama. The company also expanded with further acquisitions, such as CEAM Cavi Speciali in Italy.
2015
They were setting the course for the future. The new Chairman of the Supervisory Board at LAPP Holding AG is the former Member of the Board for innovation and technology, Siegbert Lapp. Company founder Ursula Ida Lapp was named Honorary Chairwoman.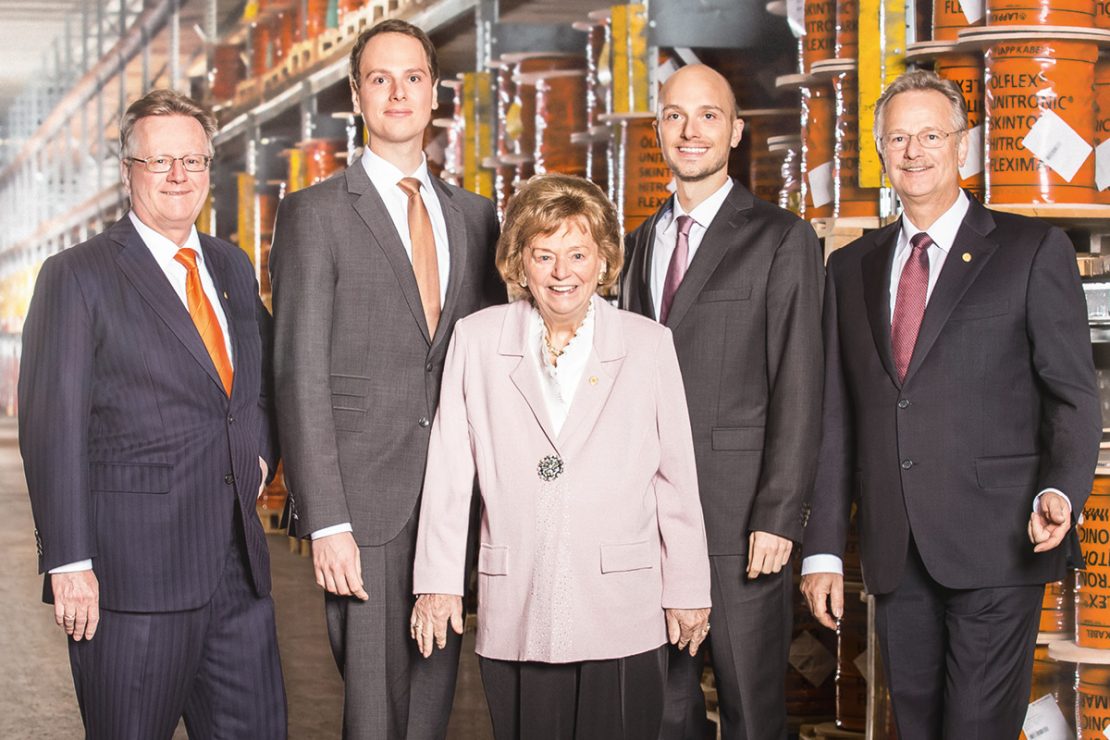 2017
The third generation assumed responsibility within the company. Matthias Lapp, the son of Siegbert Lapp, became CEO of U.I. Lapp GmbH. This makes him responsible for Europe, the Middle East, Africa and South America. His brother Alexander Lapp took on global responsibility for the future topic of digitalisation and the further development of e-business. Ursula Ida Lapp's greatest wish has been fulfilled: to see her grandchildren also assume responsibility within the company.
November 2019
Ursula Ida Lapp's last big public appearance: the traditional anniversary celebration took place in the Ursula Ida Lapp Hall at the community centre in Stuttgart-Möhringen. Ursula Ida Lapp received special applause when she gave a short speech and waved into the camera together with the 126 beaming long-serving employees.
May 2020
In May 2020, Ursula Ida Lapp celebrated her 90th birthday. Due to the pandemic, there was no big celebration. The jubilarian could only receive congratulations from her balcony in her home in Stuttgart. A singer stood in the garden and sang operetta melodies.
25th April 2021
Ursula Ida Lapp fell into a peaceful sleep. She passed away on the same day and month as her beloved husband Oskar Lapp.
"She was the soul of the family and the whole company.
Her love and warmth have left their mark on all of us."
Family Lapp
Awards for Ursula Ida Lapp
30/05/2005
Presentation of the German Cross of Merit on her 75th birthday
17/06/2010
Presentation of the Staufer Medal for Services to the state of Baden-Württemberg
19/10/2012
Presentation of the Business Award 2012 (honorary prize for life's work at the International Business Forum in Baden-Baden)
23/11/2017
Presentation of the Business Medal of the state of Baden-Württemberg
Special edition
Get deeper insights into the impressive life of the company founder Ursula Ida Lapp in this brochure.
Download brochure