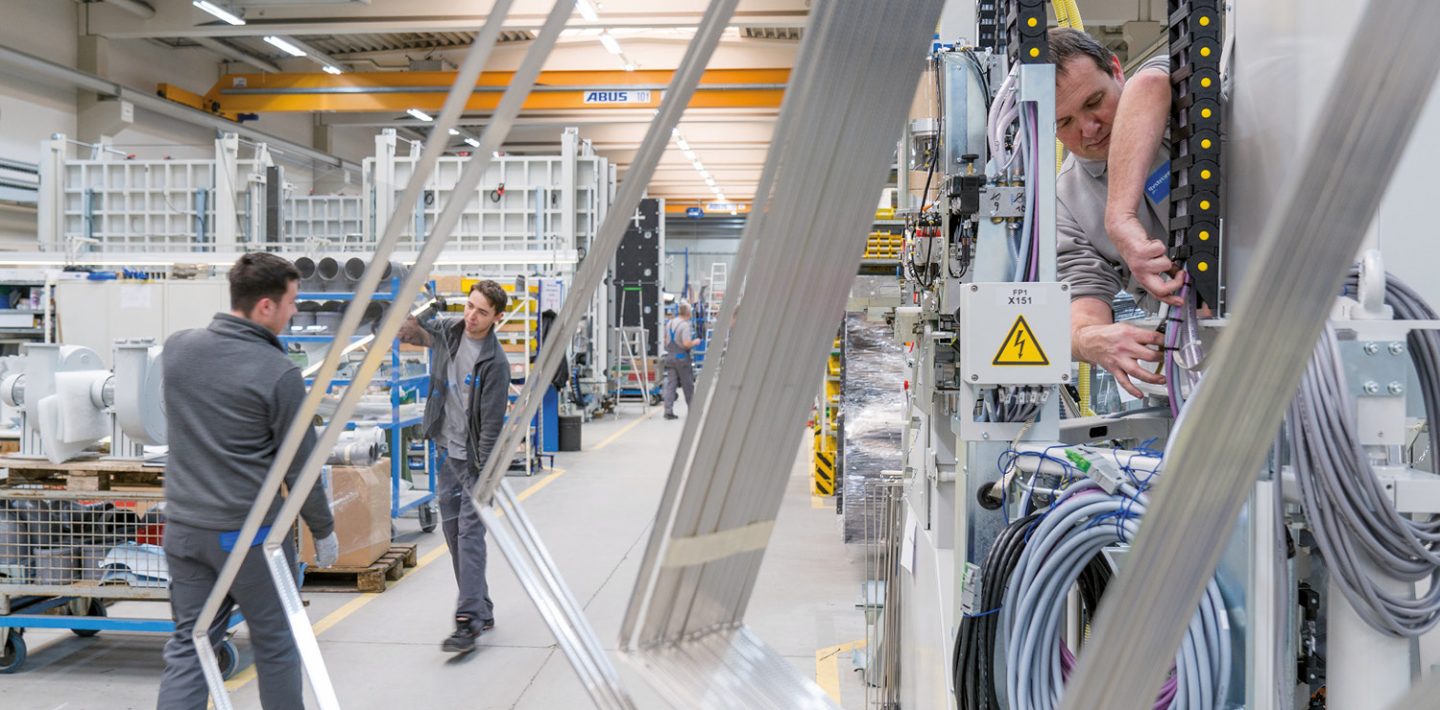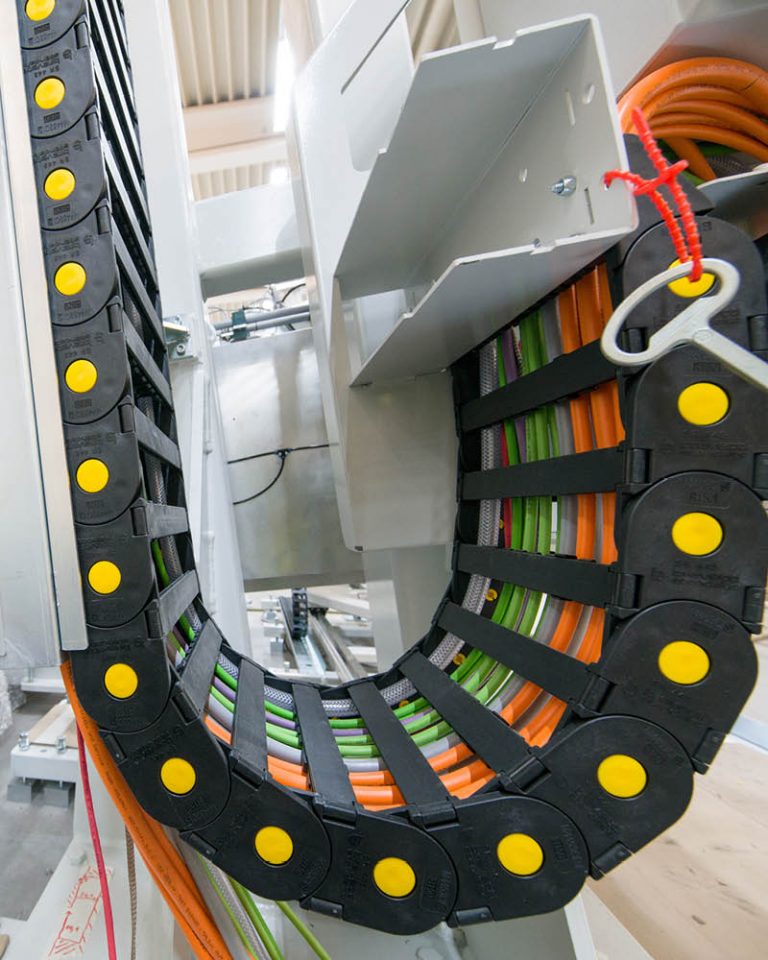 Architectural glass is the core competence at the Neuhausen-Hamberg site, where they manufacture massive machines that make insulating glass. And there is a growing demand for it around the world, with increasing emphasis on energy efficiency and soundproofing. Insulating glass produced on Bystronic glass machines has been fitted in buildings including the Oscar Niemeyer Tower in Rio, the O2 World in Berlin and the Shanghai Tower. And even in the world's tallest building – the Burj Khalifa in Dubai – there is a bit Bystronic glass inside.
This success is the result of continuous improvement. For example, through the use of ready-made ÖLFLEX® CONNECT cable chain assemblies from LAPP. The company originally assembled its cable chains itself. As LAPP now supplies the complete assemblies, it has been possible to shorten the throughput times from eight hours to just one hour. The logistical complexity has also been reduced, as LAPP supplies the chains just in time.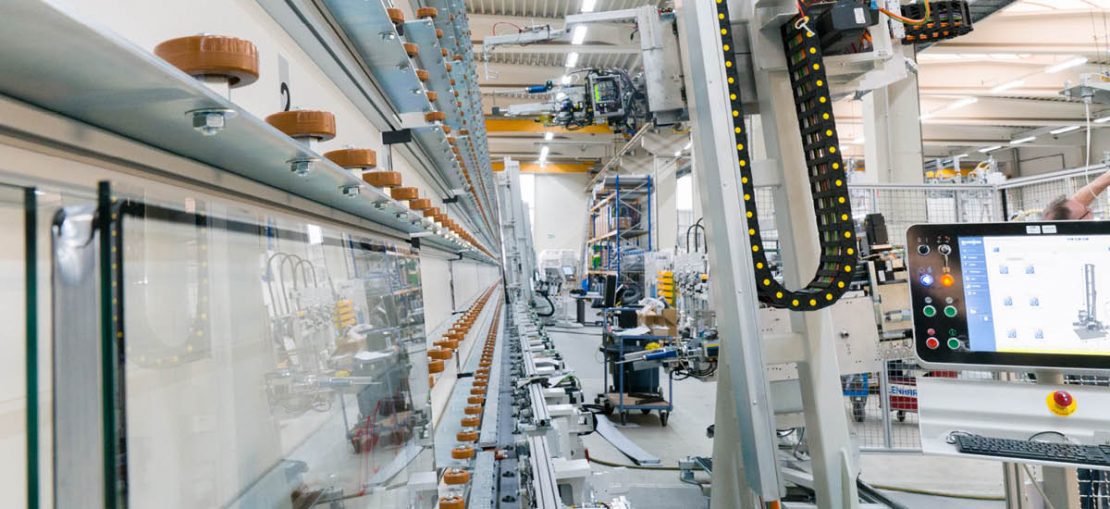 A typical insulating glass production line generally measures between 50 and 70 metres. If the customer manufactures a large number of similar glass panels, the cycle rate is the key factor. Bystronic has the right systems for this too, capable of producing between 800 and 1200 insulating glass units per shift. But larger dimensions are also possible. One of the largest insulating glass production lines ever built by Bystronic glass has a record length of 160 metres and is designed for insulating glass up to 18 by 3 metres.

For this huge production line, LAPP designed and assembled a cable chain to Bystronic glass's specifications. The cable chain is a SILVYN® CHAIN 445 MU cable chain for highly dynamic applications. It is 2.7 metres long and is made of plastic with folding frame stays. The assembly is also customised. For example, the halogen-free ÖLFLEX® FD 855 P power and control cable is used in the chain. If requested by the customer, ÖLFLEX® CONNECT SERVO assemblies based on Siemens standards can also be used. These servo assemblies connect the cable and connector semi-automatically. This results in significant advantages in terms of quality, availability and screening effect. Among other benefits, the screening against electromagnetic interference is 400 percent better than with conventional solutions. A UNITRONIC® BUS PB Profibus cable assembled with an M12 connector is responsible for data exchange. The chain also contains hoses for other media.
Under the brand name ÖLFLEX® CONNECT, LAPP provides complete solutions and engineering services for cable systems. The ÖLFLEX® CONNECT range is based on three main pillars: ÖLFLEX® CONNECT CABLES comprises classic pre-assembled cables. ÖLFLEX® CONNECT CHAIN is the designation for the design and assembly of complete cable chains. ÖLFLEX® CONNECT SERVO, meanwhile, stands for assembly of servo cables. These servo assemblies are products designed to meet drive manufacturers' specifications. LAPP has sites in Europe, Asia and America and, thanks to its global structure, can guarantee uniformly high quality standards in terms of its engineering, consultancy and production know-how throughout the world.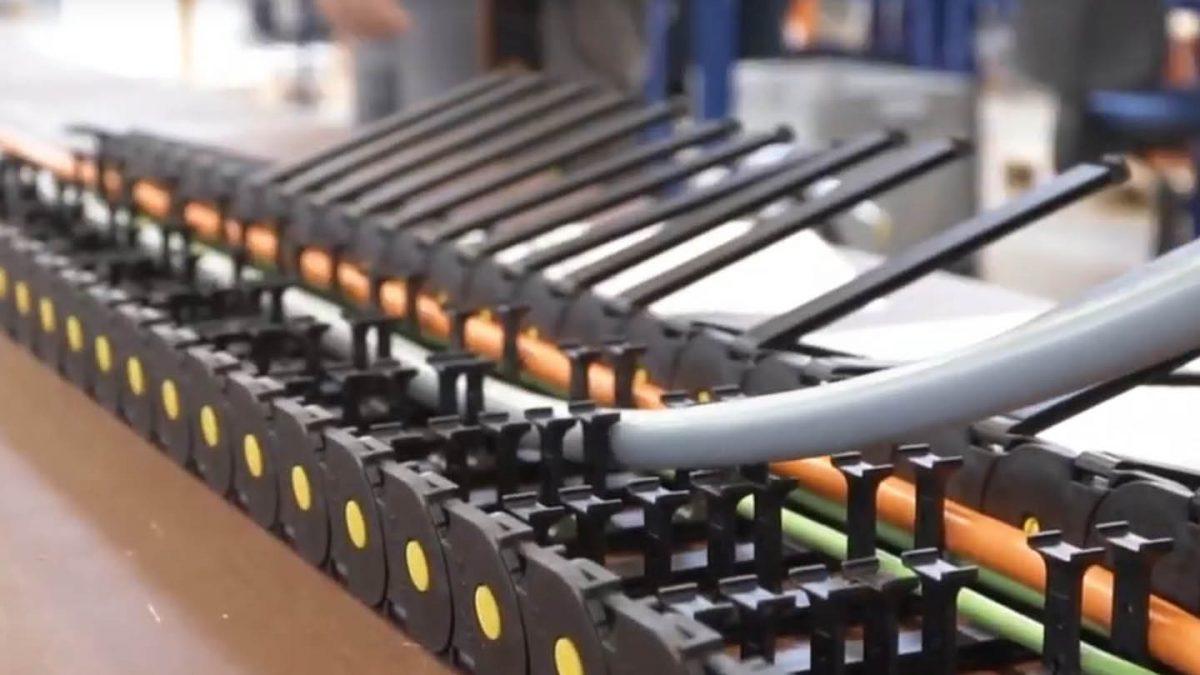 Video: ÖLFLEX® CONNECT CHAIN – Cable chain Systems from LAPP